Terrence Malick's Gorgeous, Cryptic 'Knight of Cups' Trailer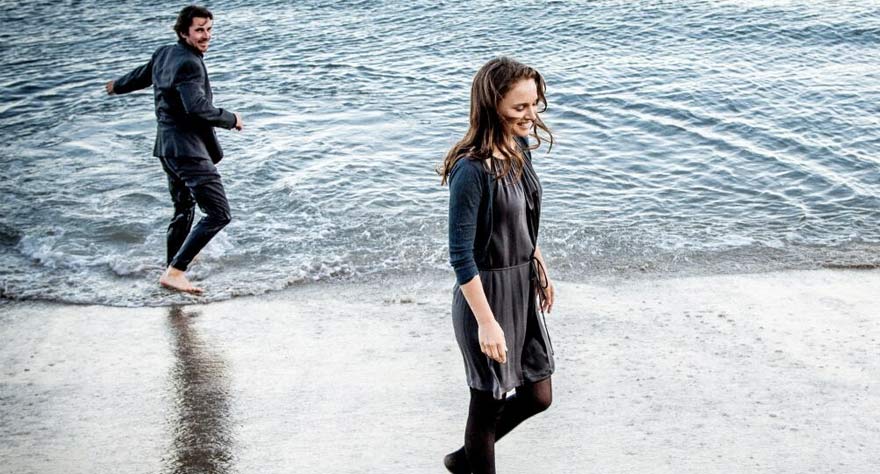 Shortly after the announcement that Knight of Cups would have its World Premiere in competition at the upcoming Berlin Film Festival, the latest project written and directed by Terrence Malick has followed up with a first-look trailer. Full of strangely framed shots from renowned cinematographer Emmanuel Lubezki (who last worked with Malick on The Tree of Life, make sure to watch our video essay on the Screen Poetry of Terrence Malick), several of them upside down, the Knights of Cup trailer gives brief glimpses at the infidelity and celebrity status that the film might ultimately be about.
Starring Christian Bale, Cate Blanchett and Natalie Portman, the well-known cast extends well beyond its three leads including names like Brian Dennehy, Antonio Banderas, Freida Pinto, Wes Bentley, Isabel Lucas, Teresa Palmer, Imogen Poots, Armin Mueller-Stahl, the voice of Ben Kingsley and others who may or may not survive the final edit. Knight of Cups' official synopsis is about as cryptic as the trailer:
Once there was a young prince whose father, the king of the East, sent him down into Egypt to find a pearl. But when the prince arrived, the people poured him a cup. Drinking it, he forgot he was the son of a king, forgot about the pearl and fell into a deep sleep.

Rick's (Christian Bale) father used to read this story to him as a boy.

The road to the East stretches out before him. Will he set forth?
The Knight of Cups trailer is available online through FilmNation, watch it below: