Tarantino Sidelines 'Hateful Eight' Following Script Leak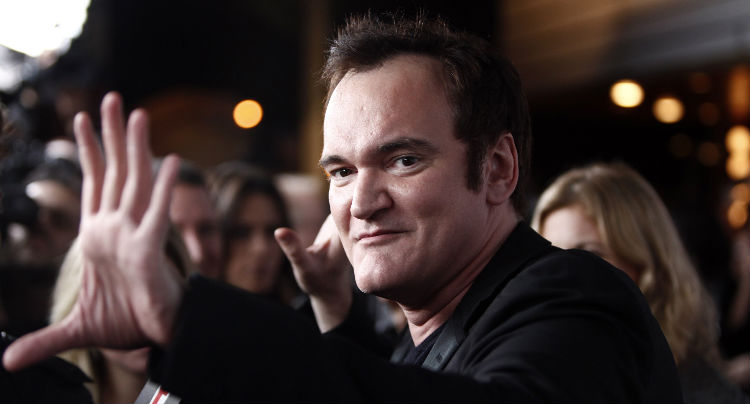 In some disappointing news, Quentin Tarantino has sidelined his recently announced supposed next project (and 9th feature film), an ensemble western called The Hateful Eight, when the script was leaked. Though he hasn't ruled out making the film in the future, it certainly won't be his next film. Instead, Tarantino plans to publish the screenplay as a book, entering the arena of prose storytelling like he's been hinting at doing for some time now. The influencial auteur expressed that he feels "very, very depressed" in an exclusive interview with Deadline.
"I finished a script, a first draft, and I didn't mean to shoot it until next winter, a year from now. I gave it to six people, and apparently it's gotten out today," Tarantino said in the interview. Despite the leak, he says the fact that it's reached his fans isn't the reason he's so upset: it's that he feels betrayed. "I like the fact that people like my shit, that they go out of their way to find it and read it. But I gave it to six mutherfucking people!"
Those six include actors Michael Madsen, Tim Roth, and Nebraska star Bruce Dern, who Tarantino had been courting for a lead role in the picture. Tarantino suspects one of their agents leaked the script, specifically naming CAA, which reps Dern.
Though the news may come as a huge bummer for Tarantino fans (including myself), the director insists that this was the right choice to make, and that he's got a bevy of other ideas floating around in his head, ready to come to the forefront and take the scrapped Hateful Eight's place. "I give it out to six people, and if I can't trust them to that degree, then I have no desire to make it. I'll publish it. I'm done. I'll move on to the next thing. I've got 10 more where that came from."