Sundance Standout 'Dear White People' Gets First Trailer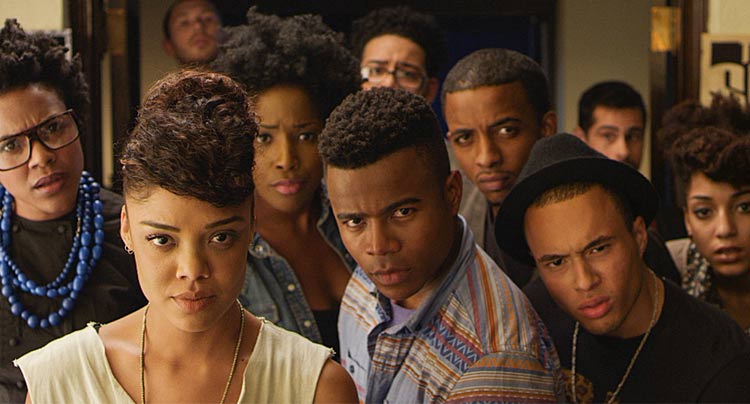 Check out the first trailer for Sundance hit Dear White People, written and directed by Justin Simien. The film stars Tyler James Williams and Tessa Thompson as black students at a primarily white Ivy League college during a time of racial discontent.
By the looks of the trailer, Dear White People seems to be a sharp comedy that actually tackles some difficult questions. It's difficult for a film to take on the subject of race without feeling overly angry or completely washed-over, so the film may be a welcome attempt to seriously talk about race in the quote-unquote post-racial modern era. We had positive things to say about Dear White People at its LAFF premiere last month.
Dear White People opens in theaters on October 17.
Dear White People trailer