Sundance: Sony Pictures Classics Picks Up 'Love Is Strange'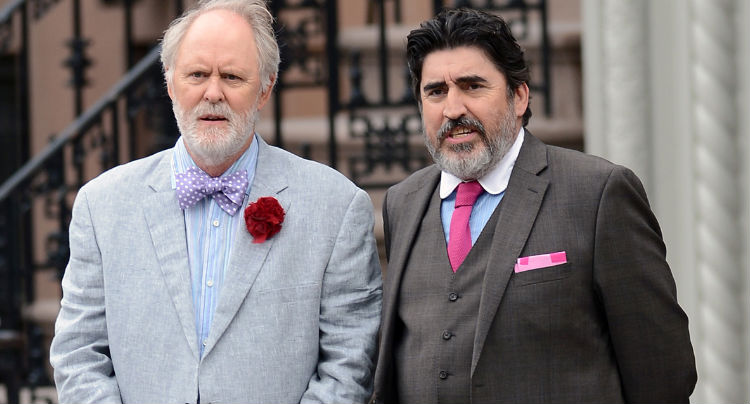 Sony Pictures Classics has acquired all North American, German, and Scandanavian rights to Ira Sachs' Love Is Strange starring John Lithgow and Alfred Molina. The film made its world premiere at Sundance to wide praise.
Here's the plot synopsis, via SPC:
In LOVE IS STRANGE, Ben (Lithgow) and George (Molina) finally wed in Manhattan after 39 years together.  However, once the Catholic school where George has had a longtime job hears of the marriage, he is fired, and the couple is forced to move into two separate households as they can no longer afford their Manhattan apartment.  George moves in with two gay cops who live downstairs, and Ben moves to Brooklyn with his nephew, his wife, and their teenage son. While trying to find a new place to live together, Ben and George feel the pain of living apart while testing the strength of their relationships, both with each other and with those who have taken them in.
"I'm thrilled to be working with Michael, Tom and Dylan again," said Sachs, "What was clear from our meetings is that they understand the film as a New York love story anchored by two powerhouse performances by Lithgow and Molina."
"Filmmaker Ira Sachs, one of our most acute observers of humanity in modern times, has made his most accomplished film featuring two of the greatest actors in the English speaking world at the peak of their form. It is a privilege to collaborate with them on releasing LOVE IS STRANGE," said Sony Pictures Classics.
LOVE IS STRANGE was negotiated with WME Global, marking this as their second sale with Sony Pictures Classics at Sundance following WHIPLASH.