Sundance Hit 'Brooklyn' Lands at Fox Searchlight for $9 Million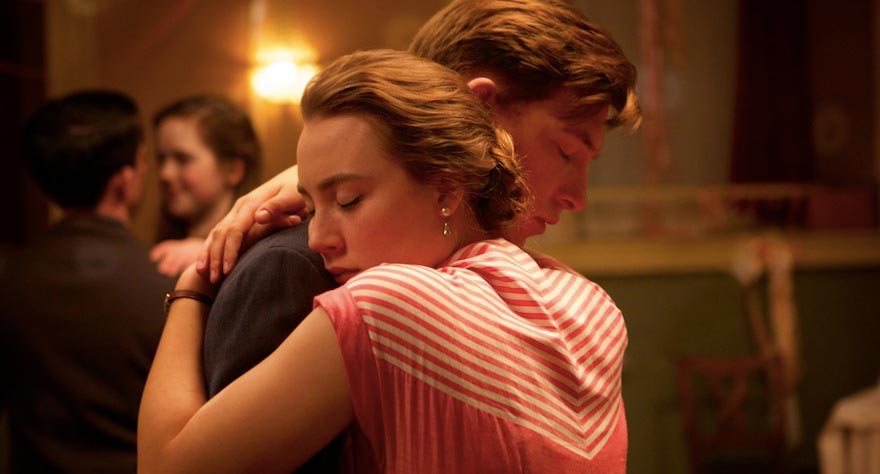 Just days after its Monday night Sundance Film Festival premiere, Brooklyn has been scooped up for release by Fox Searchlight. Variety reports Searchlight's $9 million purchase came out on top of a bidding war involving The Weinstein Company, Focus Features and Roadside Attractions. The John Crowley-directed period piece was written by Nick Hornby, adapted from a 2009 novel by Irish writer Colm Tóibín. Saorise Ronan stars in a role that some are already touting as a potential 2016 Oscar contender.
Early reviews of Brooklyn have been mostly strong, with some comparing the film's mix of comedy, drama and romance against the backdrop of an immigrant's story to In America. Following young Irish immigrant Eilis Lacey (Ronan) as she navigates 1950's Brooklyn, finds new love, and is forced to choose between two countries. The Guardian's Jordan Hoffman wrote, "First half of Brooklyn is just about perfect. Loses considerable steam toward the end, but still good overall." Tim Grierson of Paste Magazine calls Brooklyn, "The Immigrant meets The New World with the sweetest human beings ever."
Brooklyn also stars Domnhall Gleeson, Emory Cohen, Jim Broadbent, & Julie Walters, and will likely come to theaters late in 2015. The movie continues to screen through this weekend at Sundance 2015.