Now Streaming: Movies and TV to Watch This Weekend – November 20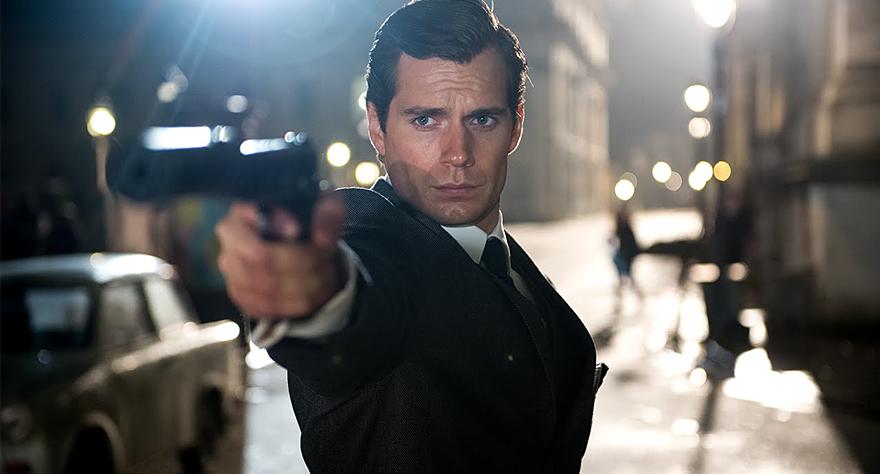 Just two weeks ago, Netflix released one of their most critically successful series to date, Aziz Ansari's Master of None. The show has received praises of not only one of Netflix's best series, but one of the best shows of the year, despite having little anticipation or large fanbase. However, this won't be a problem for the newest series to hit the streaming platform as Marvel's Jessica Jones might be the most anticipated Netflix shows of them all. It's the second prong of Marvel's deal with Netflix, following a former super-heroine (Krysten Ritter) who now works as a private eye. After mixed feelings for Daredevil, the marketing of Jessica Jones has struck a chord with more fun in the dark Hell's Kitchen world. Once you're done binging Jessica Jones (and then done catching up with Master of None, Narcos, Bloodline, etc.), here are some other great streaming movies and television hot off the presses this weekend:
Netflix
People, Places, Things (James C. Strouse, 2015)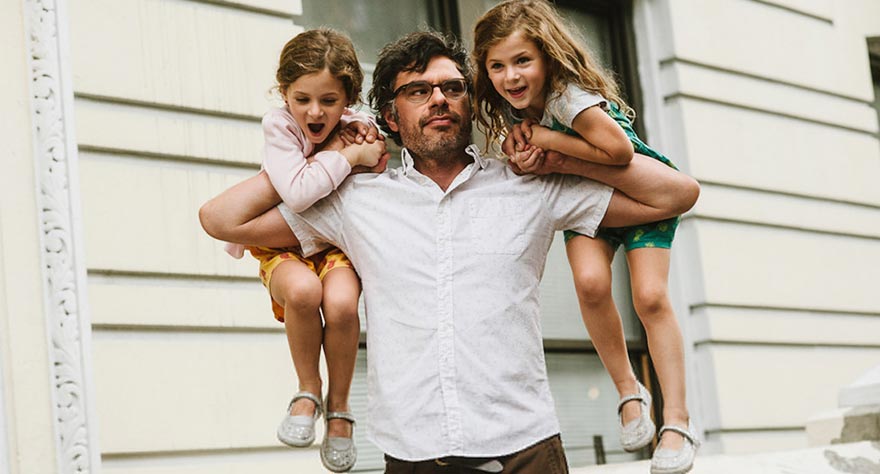 An unconventional romantic comedy, James C. Strouse's People, Places, Things stars Jemaine Clement (Flight of the Conchords, What We Do in the Shadows) as a struggling comic book writer slash college professor whose long-term girlfriend has left him. Their relationship is complicated by young twin daughters who spend weekends with their less-than-responsible father. The rom-com aspects come into play when one of Will's hip students (played by the Daily Show's Jessica Williams) sets him up to date her single mother (Regina Hall). Clement and Hall are a strange pair on the surface, but their conflicting comedic personalities (him: wry, her: bubbly) is delightful. While People, Places, Things does throw in some third-act contrivances, centered around Will's remaining love for the mother of his children, this breezy and funny film is more interested in its characters than rom-com hijinks.
Other titles new to Netflix this week:
Dark Star: H.R. Giger's World (Belinda Sallin, 2014)
Dior and I (Frédéric Tcheng, 2014)
Felt (Jason Banker, 2014)
I'm Still Here (Casey Affleck, 2010)
Fandor
The Double Life of Veronique (Krzysztof Kieslowski, 1991)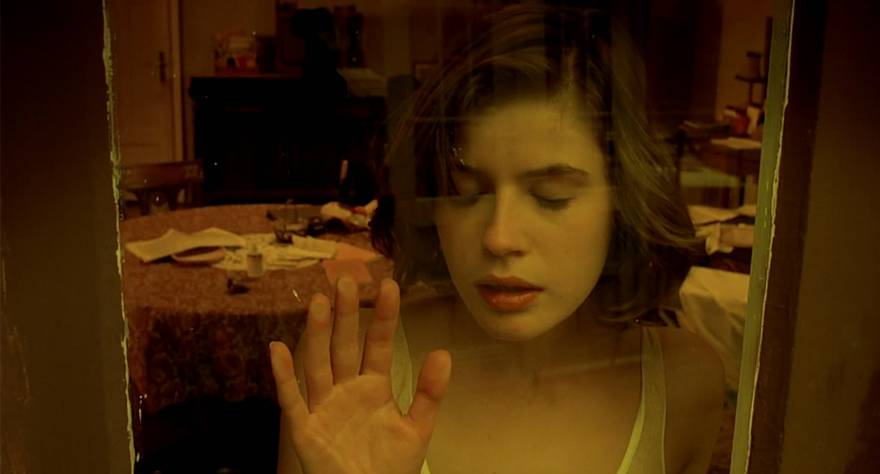 This week at Fandor is dedicated to Polish film master Krzsztof Kieslowski, offering many films from his long career as part of their "Criterion Picks." It is tough to pick out the auteur's best film, but it might be the artful and complex The Double Life of Veronique. The film stars Irène Jacob in a double role as the Polish singer Weronika and the French music teacher Veronique. She lives a double life through the two characters who don't know each other but experience an emotional metaphysical link. The film's lush and innovative cinematography give it a distinct and unforgettable look. Alongside The Double Life of Veronique, Fandor is also offering all three of Kieslowski's masterful "Three Colors" trilogy, crime film A Short Film About Violence, underseen gems Camera Buff and No End, and even more. As part of the "Criterion Picks," you are able to see all of these great films for a limited time, until November 29.
Other titles new to Fandor this week:
Le Week-End (Roger Michell, 2013)
The Ninth Configuration (William Peter Blatty, 1980)
The Official Story (Luis Puenzo, 1985)
Stop the Pounding Heart (Roberto Minervini, 2013)
Traveller (Jack Green, 1997)
MUBI
Joan the Woman (Cecil B. DeMille, 1916)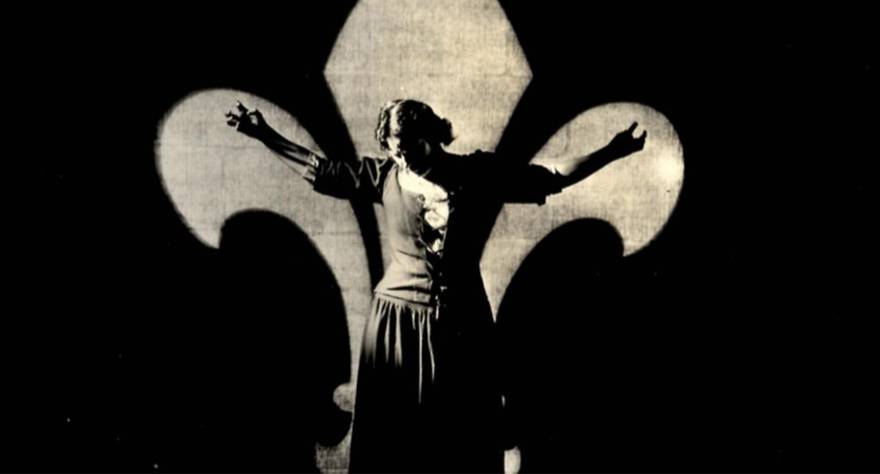 As part of MUBI's goal to bring a wide variety of classic and independent films, the streaming service often offers silent films that are outside the general pantheon. While Cecil B. DeMille is recognized as one of the most important and popular directors of classic Hollywood, his later big-budget work like The Ten Commandments gets much more attention—and there are many examples of his silent work that would be called before his 1916 Joan of Arc epic. As far as I can tell, Joan the Woman is the first major feature-length film on the life of the historic French revolutionary (only the 4th on-screen representation at all). This adaptation has a bit of twist, however, as it tells the story of a WWII officer who re-lives the life of Joan of Arc through a vision. Geraldine Farrar takes on the icon off her performance in DeMille's original screen adaptation of Carmen. Much like the film, Farrar has received much lasting recognition, having a total of only 15 screen credits before retiring from the movies well before the end of the silent era. This is a great opportunity to discover Joan the Woman, which is available on MUBI until December 16.
Other titles new to MUBI this week:
The Edge of the World (Michael Powell, 1937)
The Exiles (Kent Mackenzie, 1961)
The Seduction of Mimi (Lina Wertmüller, 1972)
Small, Beautifully Moving Parts (Annie Howell & Lisa Robinson, 2011)
Story of My Death (Albert Serra, 2013)
Video On-Demand
The Man from U.N.C.L.E. (Guy Ritchie, 2015)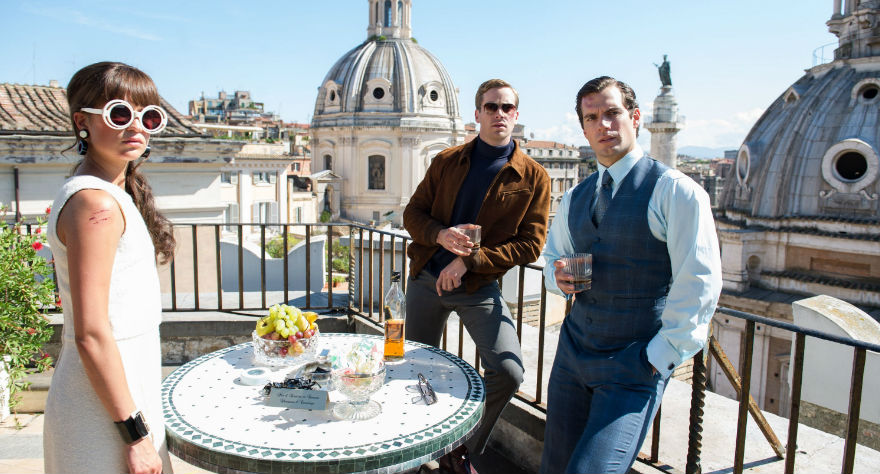 With the highly successful, but narratively underwhelming Spectre in theaters now, it is the perfect time to catch one of the more surprisingly satisfying spy flicks of recent years. Guy Ritchie's hyper-kinetic and slick style is paired with the classic television show featuring beautiful people and Cold War espionage—and it's a pretty wonderful match. Elevating the stylish surface-level draws are The Man from U.N.C.L.E.'s three stars, who work supremely well together. Henry Cavill seemed to use the extra charisma he left on the set as Superman, Armie Hammer (put-upon accent aside) shows a return to his Winklevoss form, and relative newcomer Alicia Vikander continues her rise to eventual stardom. The three performers are very fun to watch, with excellent team chemistry. Together with a few slick action set pieces and many narrative twists and turns, The Man from U.N.C.L.E. is Hollywood spy entertainment at its most enjoyable.
Other titles new to VOD this week:
#Horror (Tara Subkoff, 2015)
Criminal Activities (Jackie Earle Haley, 2015)
Man Up (Ben Palmer, 2015)
Meru (Jimmy Chin & Elizabeth Chai Vasarhelyi, 2015)
We Are Your Friends (Max Joseph, 2015)