Now Streaming: Movies and TV to Watch at Home This Weekend – July 24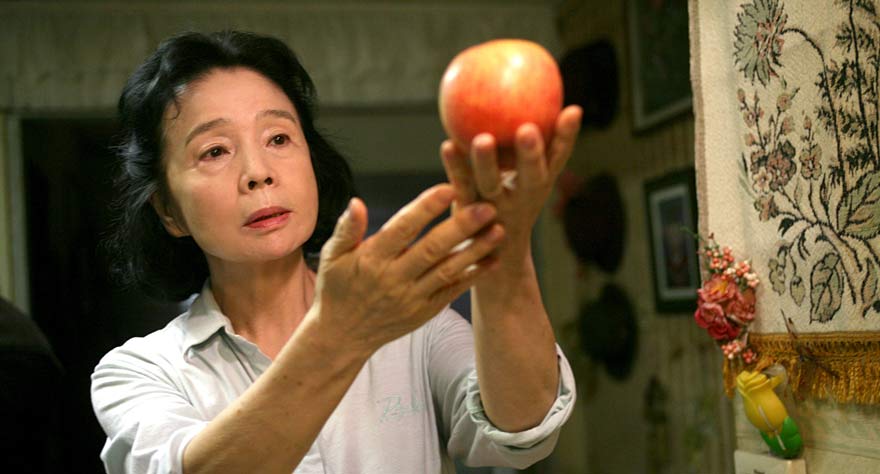 Another week, another streaming service getting into the theatrical release business. This time it is "Now Streaming" mainstay MUBI, as announced on Variety, as they have secured the UK and Ireland rights to distribute festival darling Arabian Nights. As part of the deal, shortly after the theatrical release, MUBI will do what they do best and make the film available on their streaming service. With Netflix, Amazon and now MUBI in on the theatrical game, the writing on the wall has been outlined in permanent marker—the way we consume movies will continue to change in the coming years. And now check out the titles new to the various streaming sites below.
Netflix
Zero Motivation (Talya Lavie, 2014)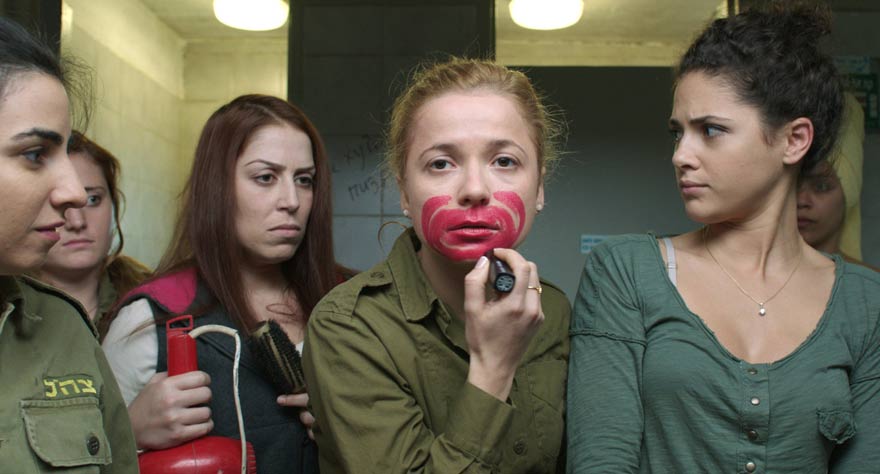 One of the best films in the recent run out of Israel, Zero Motivation is a darkly comedic take on the intense situation in the Middle East. In the vein of MASH, this is a wartime film without any war, replacing bullets and bombs with a group of young women bored to death by the menial office work they are charged with as part of their required military service. Perhaps the film's strongest attribute is its balance between sometimes silly, sometimes droll situational humor with the very serious backdrop—it always understands that there are real stakes at play here, even with a group of characters plucked from the Israeli cast of Girls. When we picked it as one the best films from 2014 that you may have missed, we called the film a "confidently pleasant experience, one that's surprisingly funny and likable."
Other titles new to Netflix this week:
The Guest (Adam Wingard, 2014)
Set Fire to the Stars (Andy Goddard, 2014)
Teacher of the Year (Jason Strouse, 2014)
Fandor
Taste of Cherry (Abbas Kiarostami, 1997)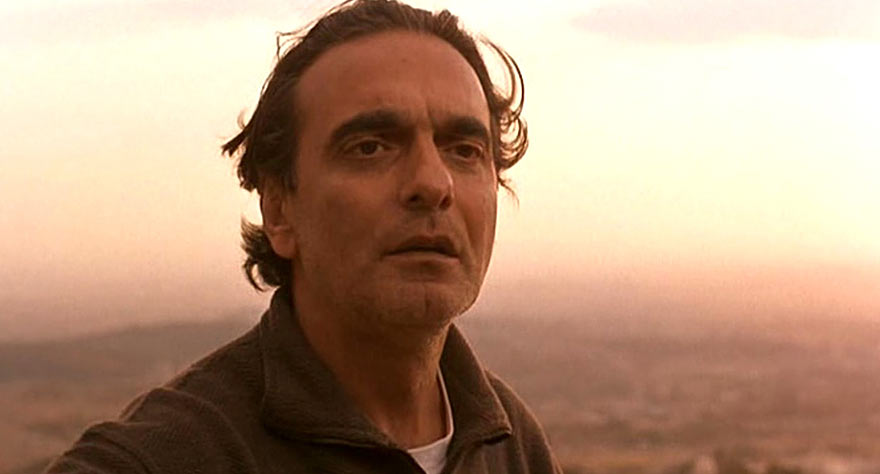 A much different type of film from the Middle East is Abbas Kiarostami's Taste of Cherry. The film involves a middle-aged Iranian man seeking to find someone who will help in burying him after he commits suicide. Much of the film takes place inside of Mr. Badii's truck as he talks with them about the unique job he is hiring. This structure gives the film a slow, meandering pace, but much rewarding philosophical thought. Today, the film might be most famous for its 1-star review from Roger Ebert (who, interestingly, loved the similarly themed Goodbye Solo). Taste of Cherry is presented by Fandor as part of its Criterion Picks exploring some of the best independent films of the 1990s—a few of which are highlighted below. As with many Fandor streaming selections, it is available for a limited time. If you want to catch up with Taste of Cherry, or any of the 1990s picks, you will have to do so by August 2.
Other titles new to Fandor this week:
An Angel at My Table (Jane Campion, 1990)
Emporte-moi (Léa Pool, 1999)
Ratcatcher (Lynne Ramsay, 1999)
Rhymes for Young Ghouls (Jeff Barnaby, 2013)
Schizopolis (Steven Soderbergh, 1996)
MUBI
Poetry (Lee Chang-dong, 2010)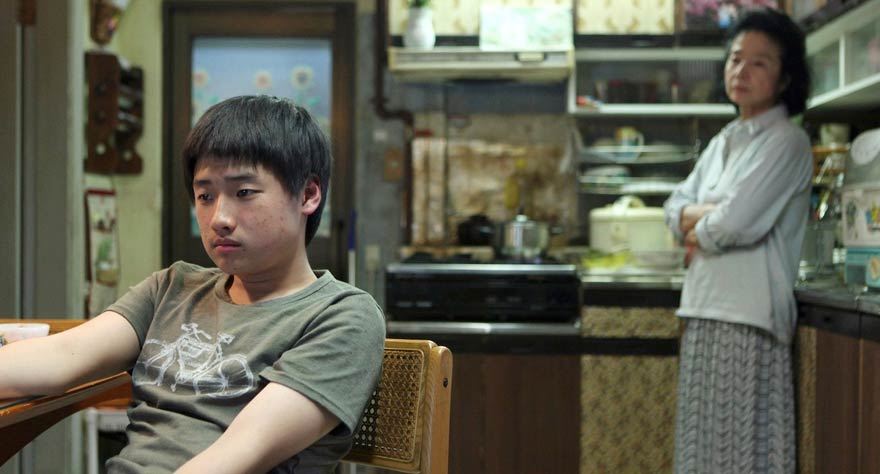 Poetry is a beautiful and poignant film from one of most emotionally resonant storytellers working in today's world cinema. The film is a character profile of an elderly woman who begins showing the early signs of Alzheimer's—the title coming from a poetry class the woman begins taking in order to maintain her mental strength. Of the filmmakers coming from the South Korean New Wave, Lee works less within the extreme genres and more from the country's melodramatic traditions. Poetry does blend in some elements of crime and violence, but is much more a simple character study.
Other titles new to MUBI this week:
Barking Dogs Never Bite (Bong Joon-ho, 2000)
Casanova '70 (Mario Monicelli, 1965)
The Ruling Class (Peter Medak, 1972)
The Stunt Man (Richard Rush, 1980)
Uncle Boonmee Who Can Recall His Past Lives (Apichatpong Weerasethakul, 2010)
iTunes and VOD
Veep (Season 4)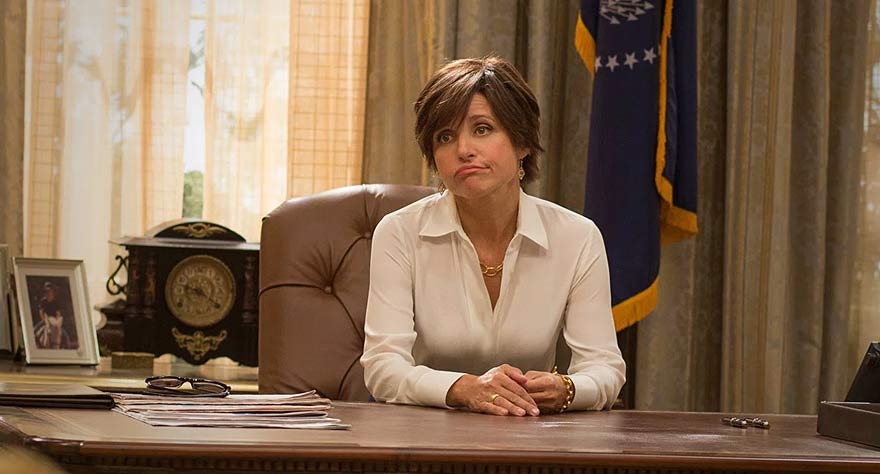 Hitting iTunes for rental or purchase this week is the wonderful fourth season of the HBO comedy series Veep. This season saw Selena Meyer and her ragtag team (including new cast member Hugh Laurie as her perhaps too popular running mate) hitting the campaign trail, ending in a shocking election night. Episode #9 "Testimony" is a particular highlight—the episode is completely made from the "found footage" taken from a congressional committee hearing. An homage to the landmark McCarthy hearings documentary Point of Order, "Testimony" gives a new for to Veep's biting satire. With the fate of Selena Meyer up in the air, the show's brilliant creator, Armando Iannucci, is stepping away as executive producer, writer, and director.
Other titles new to VOD this week:
Before We Go (Chris Evans, 2014)
Child 44 (Daniel Espinosa, 2015)
Felix and Meira (Maxime Giroux, 2014)
House of Lies (Season 4)
Lucky Stiff (Christopher Ashley, 2014)