Now Streaming: Movies and TV to Watch at Home This Weekend – August 7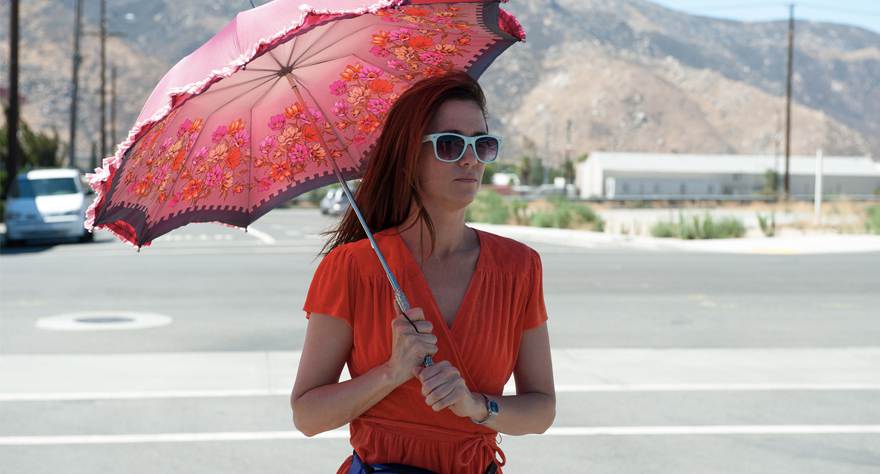 It's August and things get pretty hit or miss at the theaters, right when things are so miserably hot that we're looking for movie distractions wherever we can. We've already established you can skip the latest superhero movie and unless you live in a town with some of the more interesting indie fare, you may just save yourself a few bucks, put that moolah toward blasting the AC and snuggling down for some solid home-entertaining. If you can't make it out to see Kristen Wiig in theaters this weekend, you can watch her at home. And with VOD, you can see the new Charlize Theron-starring, Gillian Flynn-written thriller, as well as a new political drama with Nicolas Cage. Kick back, cool off and watch away. We've got all your new home streaming recommendations ahead.
Netflix
Welcome to Me (Shira Piven, 2014)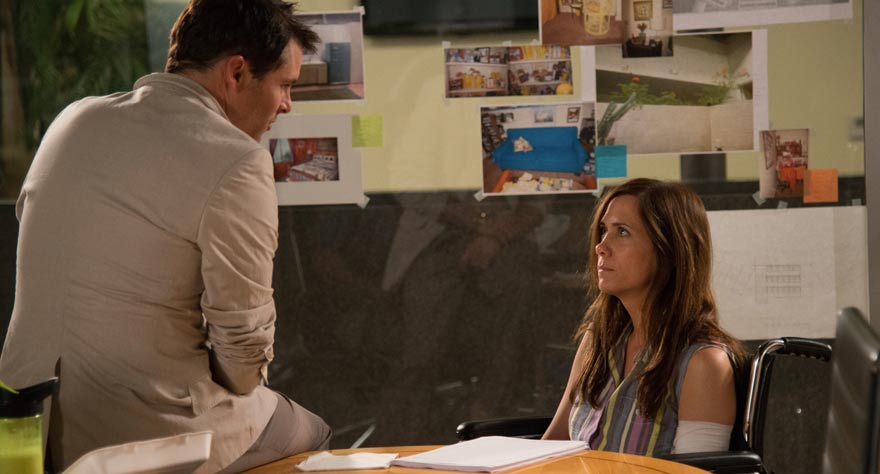 Kristen Wiig fans can go see her in theaters today in The Diary of a Teenage Girl, but if that Sundance favorite film isn't playing in your town, you're not out of luck. Wiig also stars in Welcome to Me, an indie film by relative newbie Shira Piven (brother is actor Jeremy Piven). Wiig stars as Alice Klieg, a socially awkward and borderline personality disorder patient who wins the lottery and decides she wants her own TV show and now has the money to buy herself one. Wes Bentley and James Marsden play two brothers running an infomercial TV studio strapped for cash who take advantage of Alice's newfound fortune and iffy mentally ill decision-making. The film walks a fine line in finding the humor in mental illness, but mostly exceeds at finding the humor in self-therapy and in the entirely human desire to be understood. It's a funny and colorful film and the perfect platform for Wiig to showcase the many sides of her humorous abilities.
Other titles new to Netflix this week:
HitRECord on TV (Season 1)
Doctor Who(Season 8) on 8/8/15
Club de Cuervos (Season 1)
Wyrmwood: Road of the Dead (Kiah Roache-Turner, 2015)
Kill Me Three Times (Kriv Stenders, 2014)
The Look of Love (Michael Winterbottom, 2013)
Fandor
The Sun's Burial (Nagisa Ôshima, 1960)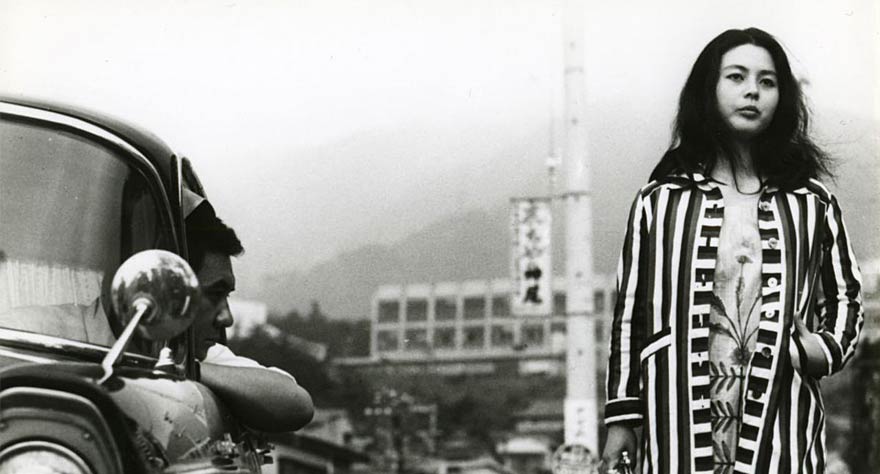 The early '60s were an intriguing time in Japanese cinema at a central peak of the Japanese New Wave movement, not especially unlike the French New Wave movement but distinct in its influencing factors, among which was a desire to spark some fresh perspective into the dying Japanese film industry. Among the most prominent young filmmakers to emerge was Nagisa Ôshima. A few of his later titles may be what we most recall him for including Merry Christmas, Mr. Lawrence and the samurai film Taboo, but his second film Cruel Story of Youth launched him into the New Wave spotlight earning him a place alongside Truffaut and Godard. The Sun's Burial is his follow-up to Cruel Story of Youth, released only months later—he released three films in total in 1960—and contains much of the same themes including youth living in the midst of socioeconomic disparity. Following a group of young gangsters committing crimes and dealing with drama on the streets of Osaka, its the perfect way to see a master in the making, finding those moments within the film that showcase Ôshima's brilliance.
Other titles new to Fandor this week:
The Man in the Iron Mask (James Whale, 1939)
Society (Brian Yuzna, 1989)
Charles Manson Superstar (Nikolas Schreck, 1989)
Girl on a Bicycle (Jeremy Leven, 2013)
MUBI
Actress (Robert Greene, 2014)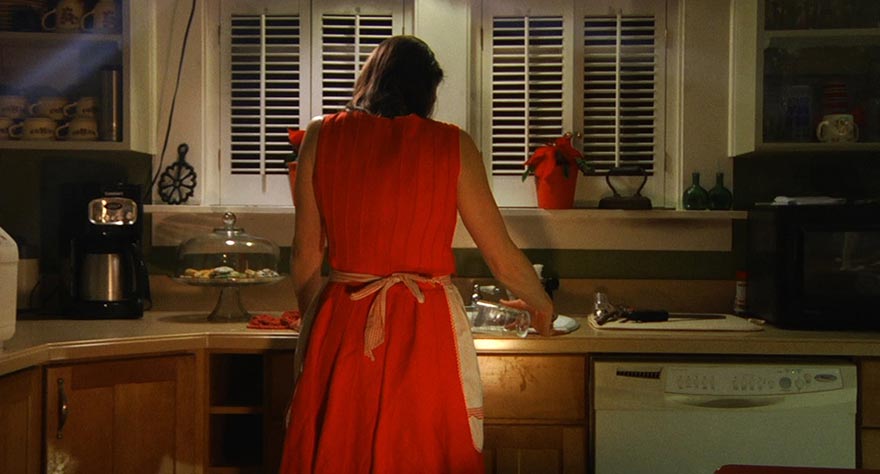 When we caught the film at Hot Docs last year our critic's consensus was that Actress is "mesmerizing the whole way through" and one of the better documentary films we saw last year. Robert Greene blurs the lines of documentary filmmaking by focusing on Brandy Burre, an actress and mother most publicly known from her role on the HBO series The Wire. In the film, Greene is given access into Burre's home life as a mother and her latest endeavors to get back into acting. A simple enough focus, but what makes it interesting is the way in which Burre's behavior calls into question how much of what we see is her acting and what is her being herself. Or an even bigger question is if she is being herself, but influenced by the direction of Greene. When on camera, how much is anyone really themselves? Intriguing ponderings and an excellently made film.
Other titles new to MUBI this week:
I Saw The Devil (Kim Jee-Woon, 2010)
What Now? Remind Me (Joaquim Pinto, 2013)
Cure – The Life of Another (Andrea Staka, 2014)
Kati With an I (Robert Greene, 2010)
Laila (George Schnéevoigt, 1929)
Video On-Demand
Dark Places (Gilles Paquet-Brenner, 2015)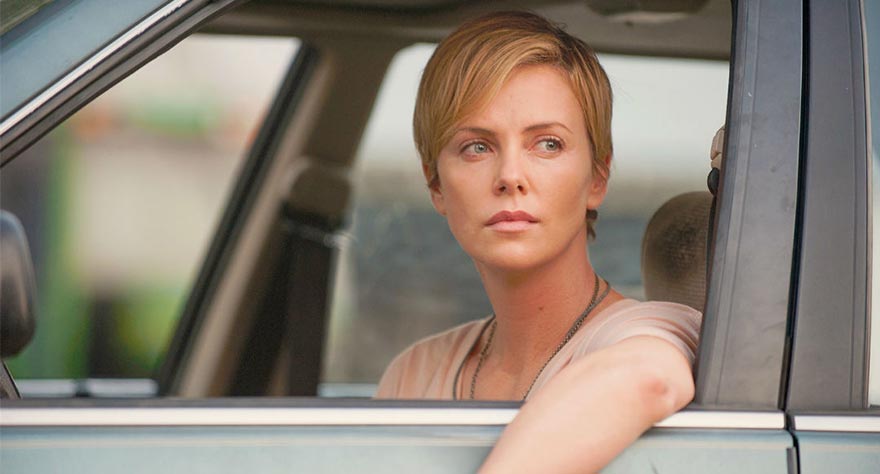 Gone Girl being the discussion film of 2014, it will be interesting to see if as many people pick up on the next Gillian Flynn novel adaptation, with another script by Flynn herself. Similarly twisty, Dark Places stars Charlize Theron as Libby, the sole survivor of the brutal murder of her family when she was a child. Years later public interest in her family's murder case cause Libby to revisit the crime, unearthing new information and throwing Libby for a loop. The film also stars Drea de Matteo, Corey Stoll, Christina Hendricks, and Nicholas Hoult but let's be honest, Charlize Theron is basically our favorite actress right now due to Mad Max: Fury Road. We'll be rushing out to see her next 10 films for sure.
Other titles new to VOD this week:
Five Star (Keith Miller, 2014)
The Runner (Austin Stark, 2015)
Harbinger Down (Alec Gillis, 2015)
Spare Change (Arturo Guzman, Jonathan Talbert, 2015)