Starz Digital Picks Up 'Mistaken For Strangers' and 'Trust Me'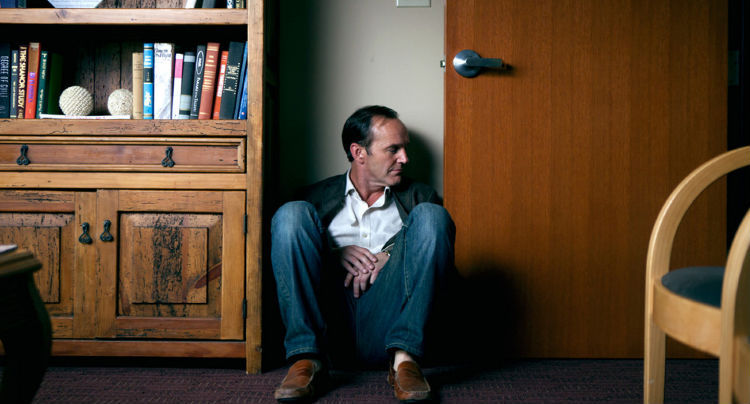 Starz Digital Media, the digital distribution subsidiary of Starz, has picked up the rights to two Tribeca standouts: Tom Berninger's Mistaken For Strangers, a docu-comedy based on Americana rock group The National, and Trust Me, a comedy helmed by and starring Clark Gregg (The Avengers).

In Mistaken For Strangers,we follow Berninger, a slacker, aspiring horror director, heavy metal enthusiast, and younger brother of Matt Berninger, lead singer of The National (the film's title is taken from one of the band's songs). When Matt invites Tom to travel with the band on tour as a roadie, Tom decides to capture his on-road experience on camera. He becomes so wrapped up in documenting the trip that he neglects his roadie duties, consequently ticking off his brother and causing a rift between them.
The film should be a treat for fans of the band (they have droves), and its meta nature has garnered it a healthy amount of buzz, most notably from Michael Moore, who said it is "one of the best documentaries about a band that I've ever seen." The National have recently been nominated for a Grammy for their excellent 2013 release, Trouble Will Find Me. Starz has set the theatrical and on-demand release date for March 28th.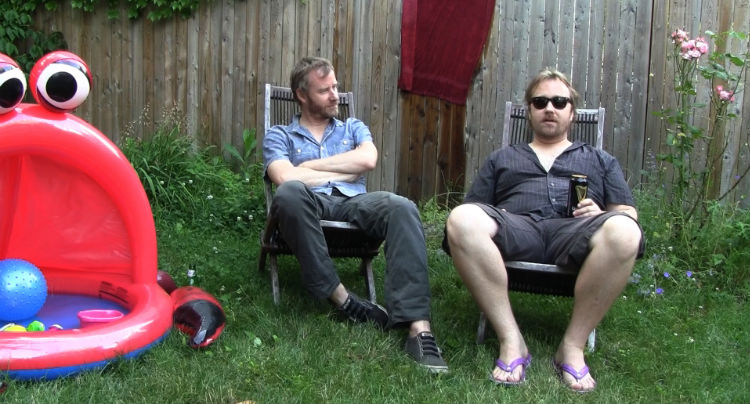 ABOVE: Matt and Tom Berninger in Mistaken For Strangers
In Trust Me, director Clark Gregg, who's been seen in several Marvel Studios productions, most recently the ABC series Agents of S.H.I.E.L.D., also stars in the film as a struggling agent for child actors who finds a potential star in a 13-year-old boy.
Though Gregg's first directorial effort, the Chuck Palahniuk adaptation Choke, wasn't met with much critical or commercial success, he's proven himself a formidable talent in his roles as Agent Caulson in the the Marvel movies, and as Leonato in Joss Whedon's mini-budget Shakespeare retelling, Much Ado About Nothing. Starz Digital will release Trust Me in May, one month prior to its theatrical release.