Slasher Film Tropes Make For Hilarious 'The Final Girls' Trailer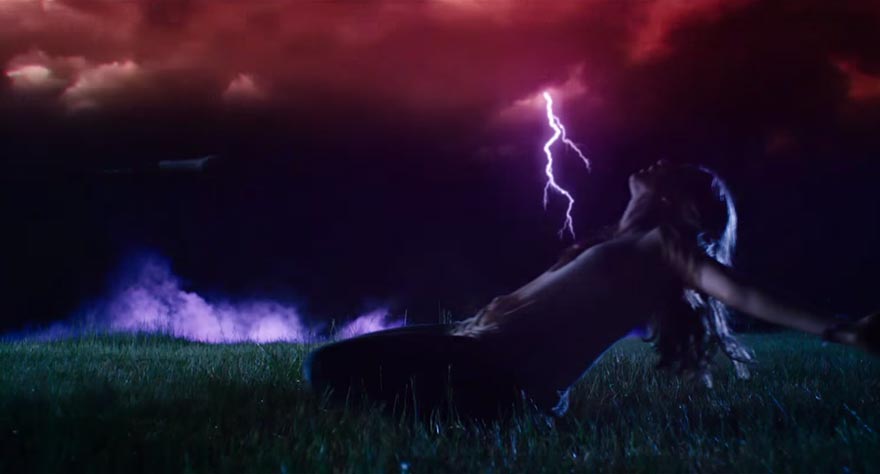 Not everyone holds the campy horror art form of '80s slasher films in as high esteem as a few of us over here at Way Too Indie. But if you know anything about this pivotal direction in the history of horror, you may recall it was the first to introduce the concept of The Final Girl, referring to the female protagonist who takes a stand and defeats the (often masked) threat plaguing her and her friends/family/campers. It was a bit of a leap as far as feminism in horror films go, even if said characters had to abide by certain rules, such as remaining virginal to the end and thus deserving of victory. Baby steps, right?
Writers  M.A. Fortin and Joshua John Miller have found the inherent hilarity present in almost every slasher film and written a sort of meta spoof capitalizing on this unique genre. In this first trailer for The Final Girls from director Todd Strauss-Schulson, four friends at a movie marathon of a popular '80s slasher franchise—starring the lead character's (Taissa Farmiga) recently deceased scream-queen mother (Malin Akerman)—find themselves pushed into the film and forced to live out its plot to find their way out. Doing their best to keep everyone alive along the way while pursued by Billy the masked bad guy.
Due in theaters October 9, The Final Girls looks to be a refreshing addition to the slew of horror films pushed on us that time of year. Finally, a horror film you're supposed to laugh at.