Sight & Sound Update Their Greatest Films of All Time List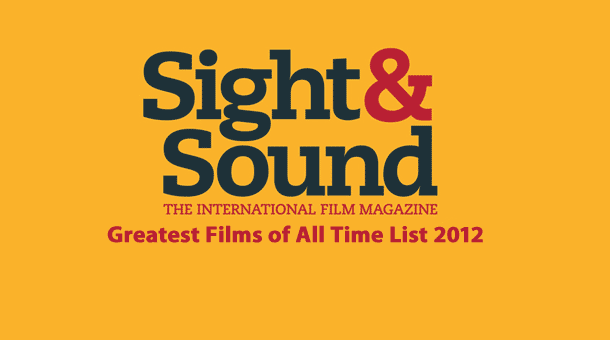 For those who don't know, Sight and Sound is one of the most well-respected film publications in the world. Since 1952, Sight and Sound have been asking critics and filmmakers to submit a list of the 10 greatest films of all time, and every decade since new lists are created and compiled into one big list. This year the rules around the list have gone under a few changes.
The biggest change would be the number of contributors, with "more than 1,000 critics, programmers, academics, distributors, writers and other cinephiles" asked and over 800 lists submitted in time. The lists themselves could be made in any way, with some people picking titles out of a bowl as a way to make their own list. So, with all of the changes were there any big surprises?
It all depends on how you take the results really. The biggest piece of news from the list is that Citizen Kane no longer holds the top spot. The title of 'Greatest Film of All Time' now goes to Alfred Hitchcock's Vertigo. The list also has a new addition this time with Dziga Vertov's documentary Man With a Movie Camera placing at #8. Sight and Sound has also compiled a list that was taken from over 350 submissions by directors which has a few differences from the main list. Yazujiro Ozu's Tokyo Story takes the top spot on the director's list (it came in third on the main one) and includes more modern films like Apocalypse Now and Taxi Driver. The youngest film on the critics' list is Stanley Kubrick's 2001: A Space Odyssey which means nothing from the 1970s onward even cracked the top 10. You can see the two respective lists below.
The Greatest Films of All Time (The Critics)
Vertigo (Hitchcock, 1958)
Citizen Kane (Welles, 1941)
Tokyo Story (Ozu, 1953)
La Règle du jeu (Renoir, 1939)
Sunrise: a Song for Two Humans (Murnau, 1927)
2001: A Space Odyssey (Kubrick, 1968)
The Searchers (Ford, 1956)
Man with a Movie Camera (Dziga Vertov, 1929)
The Passion of Joan of Arc (Dreyer, 1927)
8 ½ (Fellini, 1963)
The Greatest Films of All Time (The Directors)
Tokyo Story (Ozu, 1953)
(tie) 2001: A Space Odyssey (Kubrick, 1968)
(tie) Citizen Kane (Welles, 1941)
8 ½ (Fellini, 1963)
Taxi Driver (Scorsese, 1980)
Apocalypse Now (Coppola, 1979)
(tie) The Godfather (Coppola, 1972)
(tie) Vertigo (Hitchcock, 1958)
Mirror (Tarkovsky, 1974)
Bicycle Thieves (De Sica, 1948)