SFIFF57: Hellion, The Sacrament, Kumiko, Ping Pong Summer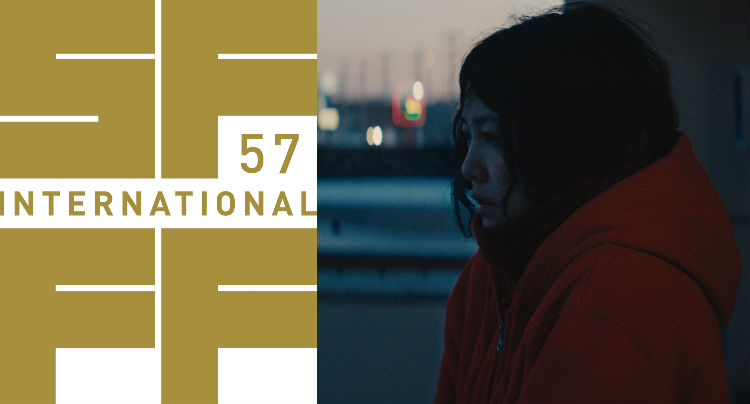 The 57th annual San Francisco International film festival has been taking over Japantown in the Sundance Kabuki Cinema and New People Cinema, and the lineup of films so far hasn't disappointed, with domestic and international gems from all genres. We're only a few days into the festival, and there have already been plenty of highlights that you should keep your eye on in the near future (most of these selections have secured domestic distribution), plus one major disappointment.
Let's start off with the bad news. Part of the festival's Late Show program, Ti West's found footage horror flick The Sacrament gathers the usual suspects West pals around with on indie film sets (Joe Swanberg, Amy Seimetz, Kate Lyn Sheil, AJ Bowen) and throws them into a secluded encampment called Eden Parish, constructed and inhabited by people who have a creepily cultish way about them. The film is presented via two cameras our protagonists (Vice journalists) bring to the jungled community to film a profile piece.
Though brimming with talent as is per usual for the merry bunch of indie darlings, their gifts are wasted, as the film can't avoid the pitfalls of the found footage format, breaking the docu-style illusion when it begins to look too much like a narrative feature in its overblown third act. West, ever the inventive filmmaker, does some interesting things with the limitations the camera, building a decent amount of suspense as the journalists sneak around the open grounds of Eden Parish, but The Sacrament is a disappointment coming off the heels of modern horror powerhouses The House of the Devil and The Innkeepers.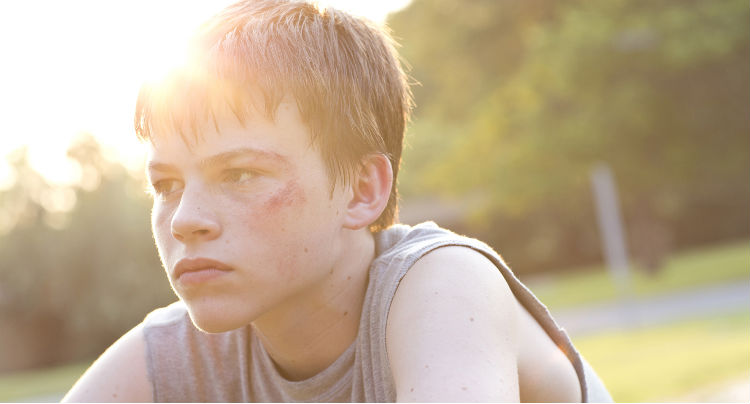 It's clean sailing from here. Hellion (above), a gritty family drama by Kat Candler set in dusty Southeast Texas, flaunts an excellent cast of screen vets and new blood alike, all of whom deliver the goods in a big way. The film stars Aaron Paul as a widower trying desperately to get his act together as his oldest son (impressive newcomer Josh Wiggins), the titular hellion who's obsessed with metal, motocross, and vandalizing their tiny town with his punk friends, begins to drag his younger brother (Deke Garner) into his world of dangerous hijinks. The town catches wind of the family's chaotic home situation, calling child services and threatening to tear them apart forever.
The film is subtle and tasteful, and also has a killer metal soundtrack that jibes well with the dirt-road, tin can setting. Wiggins, who Candler discovered in a Youtube video, is as talented a child actor as I've seen in quite some time, especially for a first-timer. His potential is scary. Paul fits into the fatherly role quite well considering he's coming off of the most definitive role of his career as a hellion himself in Breaking Bad. Juliette Lewis is surprisingly cast in a subdued role as the aunt of the troubled boys, and it's a bit of a delight to see her excel in such an un-cartoonish role.
A funny and surprisingly dark odyssey movie, David Zellner's Kumiko, the Treasure Hunter has an incredibly unique premise that never loses its novelty or charm. Rinko Kikuchi plays Kumiko, a Japanese office worker who finds a VHS copy of Fargo and sets out on a journey to the American city in search of the briefcase full of cash Steve Buscemi buries in the snow in the Coen's classic, which Kumiko for some reason believes to be a documentary of some sort. Rinko is charming as Kumiko, the certifiable sociopathic, unstoppable treasure hunter, and the film, while comedic, also explores mental instability in a meditative, eerie fashion.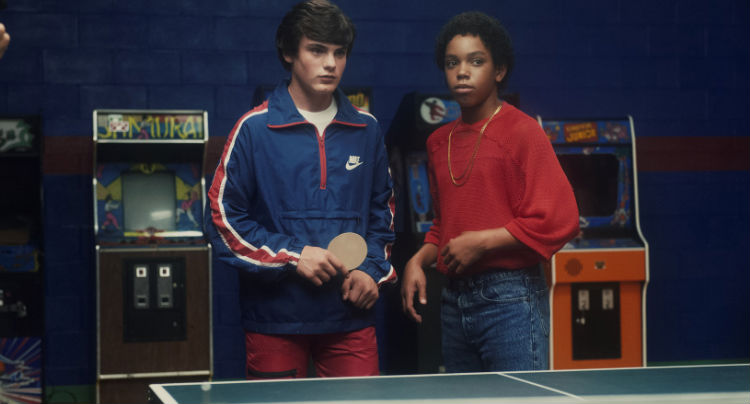 On a much, much lighter note, Ping Pong Summer (above) by Michael Tully  is an entertaining time warp for anyone raised in the taste-deficient 80s-90s era of Nickelodeon, B-boys, ICEEs, and arcades. Set in 1985, the film follows young Rad Miracle (Marcello Conte) who, while on a family vacation at a beachside resort town, meets his best friend, the girl of his dreams, the biggest bully in the neighborhood, and a former ping pong legend (Susan Sarandon). Wave after wave of '90s nostalgia washed over me throughout the film, and I found myself mouthing "wow" constantly at how authentically cheesy the props, costumes, and sets are. Perfect watching conditions: afternoon on a school day, eating Cinnamon Toast Crunch, wearing neon shorts and L.A. Gears.