SFIFF 2014 Preview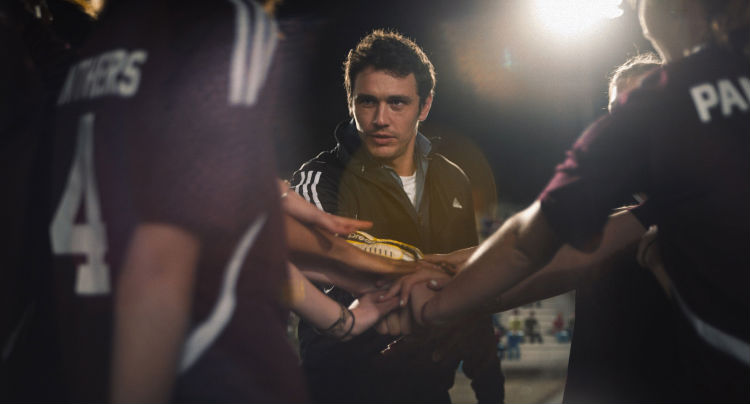 Tomorrow night, the 57th annual San Francisco International Film Festival (April 24-May 8) kicks off its program of 168 films representing 56 countries. Seeing every film in that span of time is a veritable impossibility (though San Francisco is full of sun-depraved cine-maniacs ready to jump at the challenge), so we're going to take a look at some of the highlights in the festival's catalog for anyone planning on hopping over to the Bay Area and joining in on the fun.
Opening up the festival tomorrow night at the Castro Theater is Hossein Amini's The Two Faces of January, a Greece-set suspense thriller starring Kirsten Dunst and Viggo Mortensen, an American couple on holiday who find themselves inextricably linked to a shifty tour guide (Oscar Isaac) after a fatal accident in a hotel room forces them to frantically find a way out of the country. Evoking Hitchcock's touristic action-romance romps, the film should send the festival on its way nicely.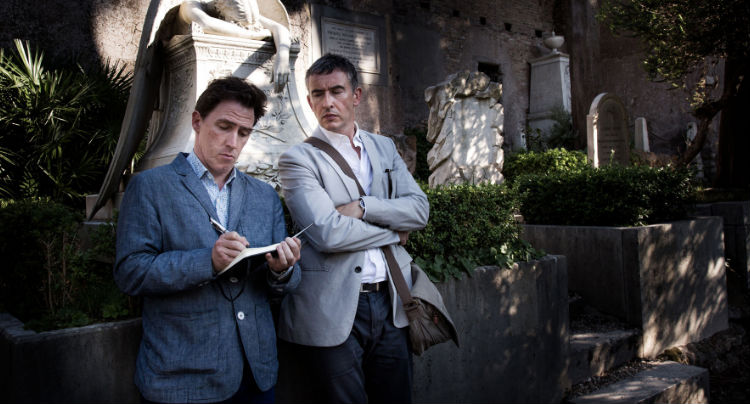 Speaking of being on holiday, Michael Winterbottom's The Trip to Italy (pictured above) looks to walk on the lighter side of vacationing. A sequel to 2011's The Trip, the film stars English funnymen Steve Coogan and Rob Brydon playing inflated versions of themselves as they, like in the first film, take a culinary tour of expensive restaurants, making each other chuckle along the way with improvised chatter and–of course–spot-on Michael Caine impressions.
On the darker side of traveling lies Kumiko, the Treasure Hunter, about a sociopath Japanese office assistant who flies to Fargo, North Dakota in search of a buried treasure she glimpsed in the famous Coen Brothers movie. For some reason, she believes a suitcase full of money buried in the snow by Steve Buscemi in a fictional movie exists in real life…and that totally piques my interest for some reason…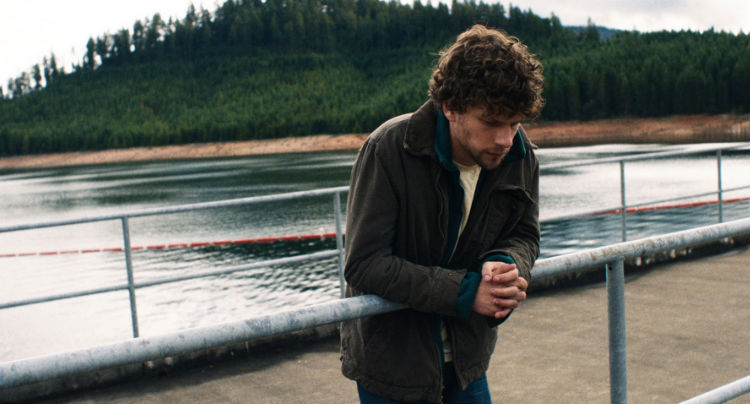 The film that's got me frothing in anticipation more than any other is Night Moves (pictured above), by ridiculously talented writer/director Kelly Reichardt (Meek's Cutoff, Wendy and Lucy). It's a safe bet that, like her previous films, we'll be treated to a smorgasbord of deliciously cinematic imagery to support a wholly unique script (set, as in all her previous efforts, in Oregon). The political thriller stars Jesse Eisenberg and Dakota Fanning as environmentalist lovebirds who, with marine veteran Peter Sarsgaard, hatch a plan to blow up a dam. This one looks to be a less contemplative and more narrative-driven movie than we're used to seeing from Reichardt, which excites me to no end.
The fest's centerpiece presentation is the Bay Area-set teenage drama Palo Alto, directed by Gia Coppola and starring Emma Roberts, James Franco, and Jack Kilmer. Based on a book of short stories written by Franco about his experience growing up in the titular Bay Area community, the film aims to be a more authentic take on teenage life than your typical high school drama, casting appropriately-aged actors in all roles and eschewing tropes like stereotypical clique dynamics.
Richard Linklater is set to receive the Founder's Directing Award at SFIFF, and he's bringing Boyhood, his much buzzed-about coming-of-age movie, along with him. We've all heard by now that the film is pretty good and that it took  an unprecedented 12 years to make, which is reason enough to check out the film at the festival, but sweetening the deal is that a career highlight reel of the indie pioneer will also be shown, and Linklater will participate in an on-stage interview. Doesn't get much cooler than that!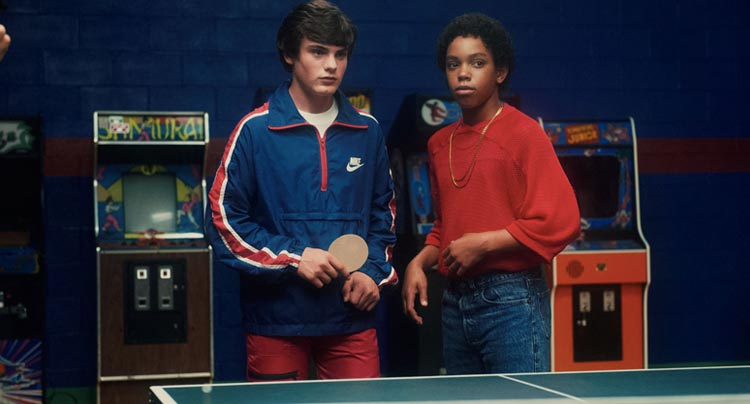 There are two films with the word "Summer" in the title playing at the festival, but seriously, they couldn't be any more different. Stanley Nelson (Freedom Riders) chronicles the rise of the Civil Rights movement in his powerful documentary Freedom Summer, focusing on the significant, eruptive events in Mississippi in the summer of 1964. Director Michael Tully's nostalgia comedy Ping Pong Summer (pictured above), set in a 1985 Maryland beach town, follows 13-year-old Rad Miracle (Marcello Conte) as a simple family vacation turns into one of the most memorable summers of his life.
Closing out the festival is actor-turned-director Chris Messina's Alex of Venice, starring Mary Elizabeth Winstead as the titular workaholic attorney, whose negligence of her family drives her husband (Messina) to walk out of their lives. As Alex's strictly organized life begins to spiral out of control, she scrambles to restore some semblance of order, in the process discovering what's truly important to her. The film also stars Don Johnson as Winstead's father in a standout role.
For more information and ticketing info, visit sffs.org