SF Indiefest Capsules: Hide Your Smiling Faces, Bluebird, More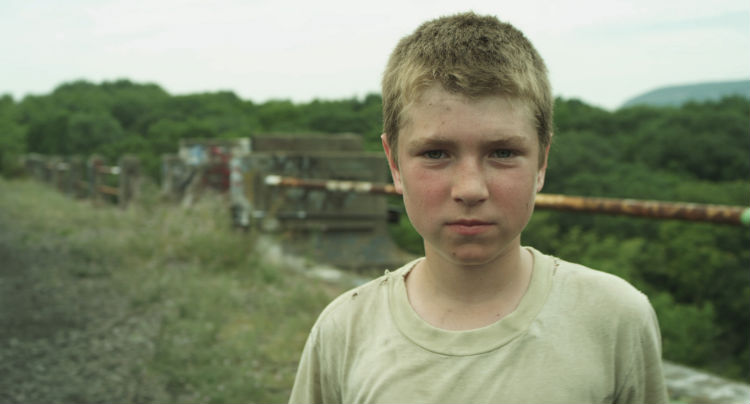 Hide Your Smiling Faces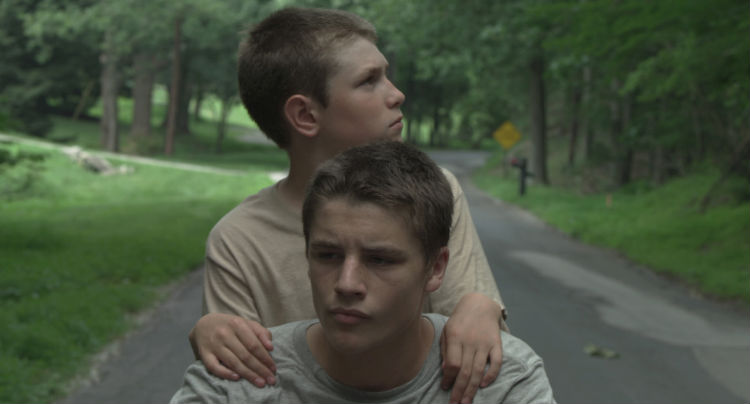 Set in a beautifully photographed forested town in the rural North East, Hide Your Smiling Faces by Daniel Patrick Carbone is a moving, richly atmospheric coming-of-age film in the vein of Terrence Malick. It centers on two young brothers who, following the death of a friend, are forced to come to terms with the bitter taste of mortality, both in their own way. It's a hauntingly accurate depiction of the dark side of boyhood and puberty. The boys wrestle with overwhelming emotions they don't have the faculty to contain, and they wrestle with each other as well, literally, in their lush, deep green surroundings. Carbone and DP Nick Bentgen capture the landscape in amazingly composed, majestic shots that serve as the perfect framing for the boys' bubbling emotions. Performances are good across the board, though the young actors feel more naturalistic and raw than the seasoned adults, whose polished skills feel less appropriate to the material. Highly recommended.
Bluebird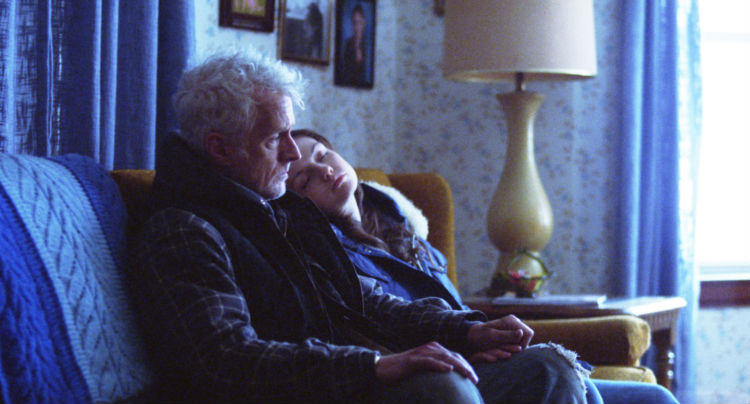 When Lesley (Amy Morton), a good-natured school bus driver, is distracted by a pretty bluebird perched inside her bus, she fails to discover a young boy hiding in a back seat during a routine end-of-the-day check-up. The boy goes into hypothermic shock when he's left in the freezing cold overnight. Set in a frigid industrial town in Maine, Bluebird follows the families of both the boy and the bus driver as they're stricken with guilt, grief, and inner turmoil. Morton and Louisa Krause (who plays the boy's mother) are fantastic, and the supporting cast (including John Slattery, Margo Martindale, Emily Meade, and Louisa Krause) back them up solidly, despite their characters feeling like quickly-sketched small town stereotypes. Despite the horrifying nature of the incident at the center of the drama, the film lacks a sense of urgency or intensity, making it feel emotionally distant. Director-writer Lance Edmands shows promise, however, even though his potential isn't fully realized here.
Rezeta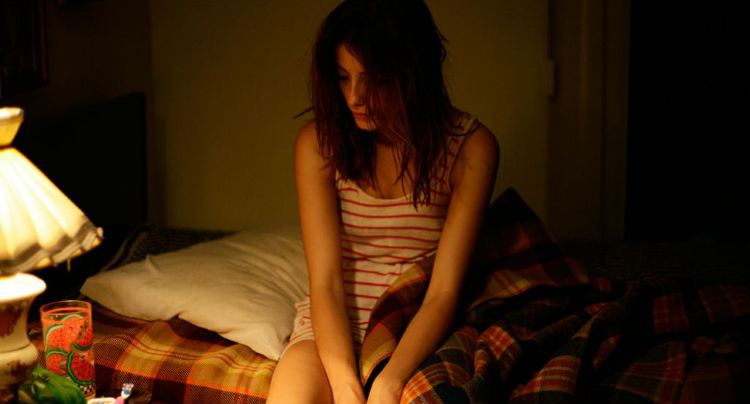 Following a free-spirited, 21-year-old Albanian fashion model whose jet-setting lifestyle has brought her to Mexico City, Rezeta is a somewhat messy, but peculiarly charming indie romance film starring talented non-actors. While at first Rezeta (Rezeta Veliu) has fun in her new environment, sleeping around with various handsome men, her romantic side begins to yearn for a more stable relationship. She finds this in a tatted-up punk rocker named Alex (Roger Mendoza), whose shy, bad boy personality draws her in. Rezeta's flirtatious tendencies begin to form cracks in their relationship, and Alex eventually reaches a breaking point, though Rezeta won't let him slip away without a fight. Director-writer Fernando Frias has an ear for naturalistic dialog, and he pulls good performances out of his actors. He makes Mexico City look as colorful and vibrant as Rezeta's personality.
Congratulations!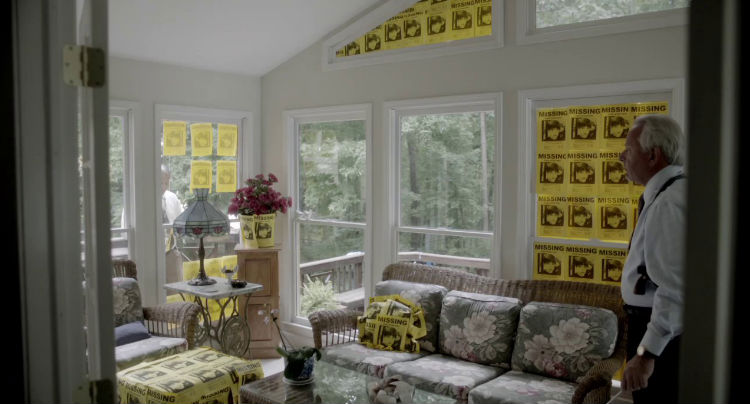 Writer-director Mike Brune's nutty missing-person drama Congratulations! will appeal to those who enjoy films about the stranger side of suburbia, like Blue Velvet or Quentin Dupieux's Wrong, which played at Indiefest last year. When an 8-year-old boy named Paul mysteriously disappears during a house party, Mr. and Mrs. Gray (Robert Longstreet and Rhoda Griffis) are left frozen in a state of utter confusion. To the rescue comes Detective Dan Skok (John Curran), who believes that there is "no such thing as a missing person; only missing information". All evidence points to Paul still being somewhere in the Gray family home, so Dan takes up residence, incessantly searching for clues, driven by the nagging memory of a similar case. As everyone's mind begins to unwind, their behavior, including Skok's, grows more bizarre by the minute. Brune conjures some deliciously weird shots (the image of the entire house covered in missing person posters is unforgettable), and the film's pacing is spot-on. The cast is constantly, constantly deadpanning, which is hilarious at times, grating at others.