Seth MacFarlane's Not Finished Dominating Fox Animation with 'Bordertown'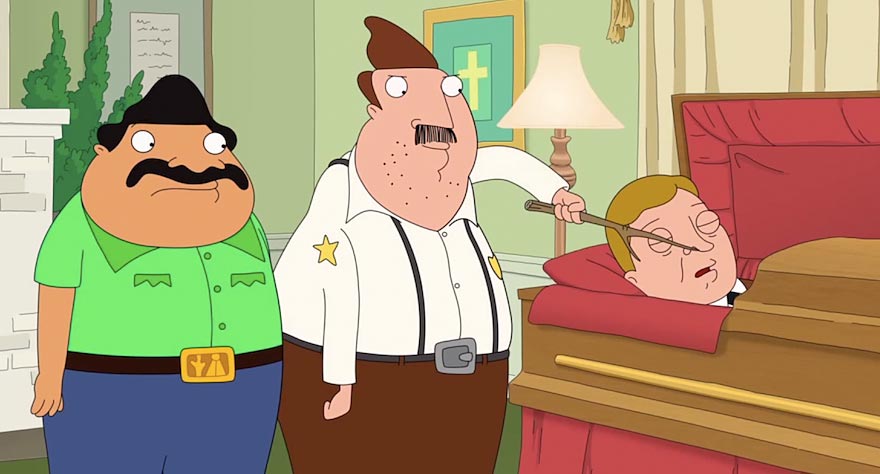 With The Cleveland Show cancelled and American Dad having moved on to the quieter pastures of TBS, Seth MacFarlane's stranglehold on FOX's "Sunday Funday" lineup had seemingly loosened just a bit. Fear not Peter Griffin fans, for the first trailer for Bordertown has arrived to fill that crass hole in your heart. Featuring the voice talents of Hank Azaria, Alex Bornstein, Miss Pyle, Judah Friedlander and Efren Ramirez, Bordertown takes place in the fictional Southwestern town of Mexifornia. Family Guy scribe Mark Hentemann runs the upcoming show alongside MacFarlane.
Despite the slightly cruder character designs of Bordertown, the animation style and general sense of humor feels right in line with other Seth MacFarlane productions. Each voice sounds goofily exaggerated with the voice actors leaning heavily into their adopted accents. Given MacFarlane's Family Guy background, one can expect a nuanced, thoughtful but clever examination of the cultural and socioeconomic issues surrounding the immigration debate. Nah, just kidding, but check out the trailer below to watch a guy eat a burrito then blow fire out of his mouth and butt!
Bordertown will air its 13-episode first season early in 2016 on FOX.