Sam Berns, Subject of 'Life According to Sam', Dies at 17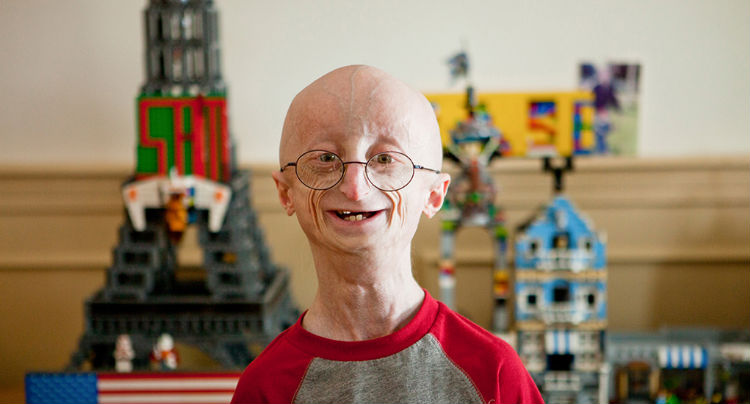 Life According to Sam subject Sam Berns, 17, died on Friday in Boston, Massachusetts, reports The New York Times.
Sam's death came as a result of complications of the rare disease progeria, which he had lived with his entire life. Only affecting approximately 1 in every 8 million people, the genetic disorder has degenerative symptoms that resemble extremely accelerated aging at a very young age, including brittle bones, thin skin, and stunted growth. Patients' average life expectancy is 13, typically dying of cardiac complications.
Sam's parents, both physicians, established the Progeria Research Foundation in 1999 that managed to isolate the gene that causes progeria in 2003, though there is still no cure.
The documentary, directed by Sean Fine and Andrea Nix Fine, played at several festivals last year including the San Francisco Jewish Film Festival, where we saw it, and aired on HBO in October. It's recently been shortlisted for an Academy Award.
As is seen in the film, Sam was a charming, intelligent, perceptive teenager who viewed life optimistically through his round spectacles. He was beloved by his friends, excelled in school, played in the marching band, and had plans to go to college to study genetics. In perhaps the most beautiful moment in the film, he expresses that he finds solace in the thought that, after he's gone, his mom will be able to rest and not devote her entire life to finding a cure.
"No matter what I choose to become, I believe that I can change the world," he said in his TEDx talk last year. "And as I'm striving to change the world, I will be happy."