'Rosewood' Basically Looks Like 'Dexter' Without the Interesting Parts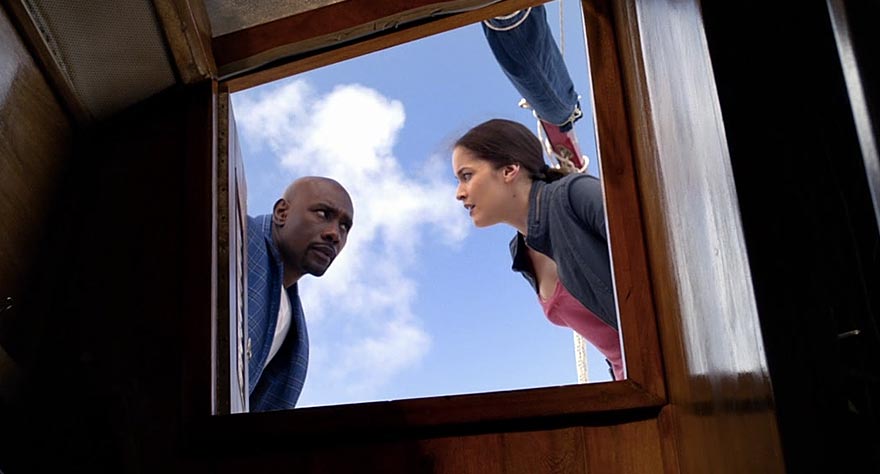 Morris Chestnut is one of those actors that's seemingly elevated himself to leading man status through perseverance-based ubiquity and not any particular breakthrough role. Show his headshot to a collection of five friends and you're bound to get five completely separate "he's the guy from" answers whether it's Boyz n the Hood, American Horror Story, Nurse Jackie, or Kick-Ass 1 and 2. For me, Chestnut always be NBA star Tracy Reynolds, surrogate father to a preteen Lil' Bow Wow in the magical-basketball-skills-derived-from-lightning-strike classic Like Mike. Reynolds may have had a killer jumper, but his most clutch shot was being the dad Calvin always needed.
Anyway, Chestnut's landed the lead in one of the new FOX shows unveiled at the network's upfronts presentation. Rosewood is a Miami-set procedural that exists in the undefined space between Bones and Dexter, just without the distinctive hooks that both those shows had. As pathologist and medical examiner Dr. Beaumont Rosewood, Jr., Chestnut outperforms his job description by charming a crime scene until he uncovers a clue. Alongside the department's newest detective (who is, shockingly, a woman), Rosewood rides on speedboats and gives dap to suspects in the pursuit of crime solving.
Rosewood is slated to air Wednesdays this Fall on FOX, watch the trailer for the new show, from Psych co-executive producer Todd Harthan, below: