Ron Howard to Direct Beatles Doc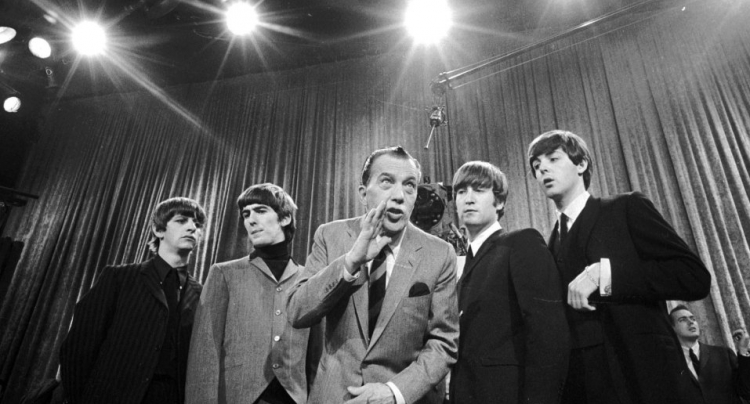 The historical film power duo, Ron Howard and Brian Grazer, will be tackling one of history's most beloved music groups, The Beatles, in a new authorized documentary.
After proving they handle mixing history and entertainment quite well in previous collaborations such as Apollo 13, Frost/Nixon, A Beautiful Mind, and Rush, it's hard to imagine anyone else we'd trust more. And apparently everyone in The Beatles house agrees as Paul McCartney, Ringo Starr, Yoko Ono Lennon, and Olivia Harris have all signed off on the project.
Howard will work with Apple Corps Ltd., White Horse Pictures, and of course his own Imagine Entertainment to produce the documentary which will focus on the band's early touring years and their meteoric rise to fame. Fan recordings of the Beatles' concerts as well as the plentiful footage that exists of them will make up the bulk of the film with additional insight into the times and the social context that helped account for how four boys from Liverpool could become the icons we now see them as.
Howard and his producers are aiming for release next year of this as yet untitled project. With the 50th anniversary this year of the Beatles record breaking appearance on the Ed Sullivan show and the recent restored re-release of A Hard Days Night, the timing seems ripe. Though, there doesn't seem to be a time in history where audiences won't remain entranced by the mop-topped wonders.