Ricky Gervais Makes Plans for David Brent Movie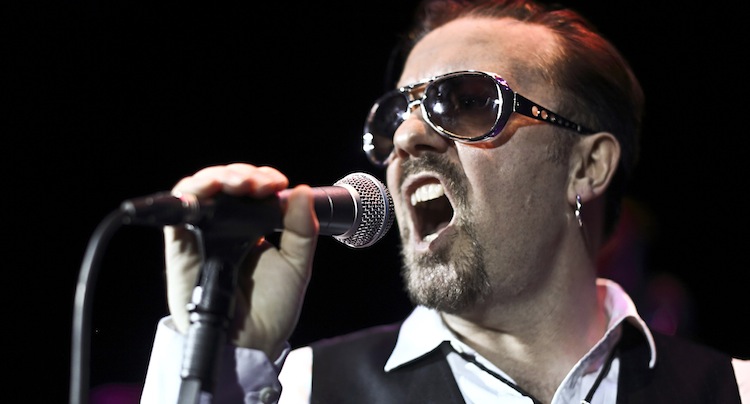 Ricky Gervais will reprise the role that launched his career into stardom, bringing The Office UK's David Brent to the big screen in the upcoming Life on the Road. Following the infamous character's life once the cameras stopped rolling on the pseudo-documentary staged for The Office, Life on the Road is set to track Brent's attempt at a music career after being let go from his job.
The BBC-backed spin-off feature film is set for production in the U.K. in 2015. "He thinks it'll be like Scorsese filming The Rolling Stones, but it turns out to be a 'where are they now' documentary," said Gervais through a press release. "He has to take a few weeks off work and cash in a couple of pensions, because the session musicians in the band are costing him more than he's getting in ticket sales. Tragic."
This is not the first time Gervais has revived the character of David Brent since The Office ended its run in 2003. Gervais previously performed as the character at a 2013 Comic Relief event in a 10-minute pre-taped segment. Ricky followed up the revival with a series of guitar tutorial videos titled "Learn Guitar With David Brent," posted to the comedian's YouTube page. Additionally, Gervais played four sold-out concerts as Brent and his band Foregone Conclusion in the U.K.
Are you looking forward to more of Ricky Gervais as the world's worst boss? Let us know in the Comments below!