Quentin Tarantino to Host 'A Fistful of Dollars' Screening In Cannes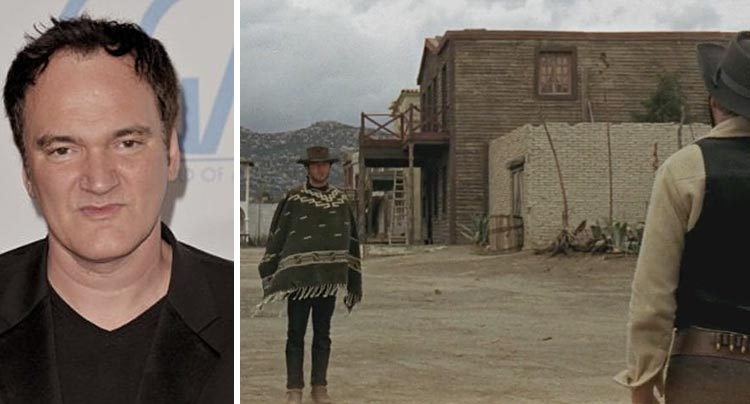 In honor of the film's 50th birthday, and the 50th anniversary of the Spaghetti Western as a genre, Sergio Leone's A Fistful of Dollars will help close the 67th Cannes Film Festival during a screening hosted by none other than Quentin Tarantino. The screening of A Fistful of Dollars will feature a 4K version of the film restored by Cineteca di Bologna, and occur on Saturday, May 24th following the main prize ceremony.
The screening's host Quentin Tarantino is no stranger to the Western genre, claiming to have been influenced by the films of Sergio Leone. Tarantino's most recent film Django Unchained was ostensibly a Western, and his rumored (but troubled) follow-up The Hateful Eight is expected to be another run at the genre. A Fistful of Dollars, which introduced audiences to Clint Eastwood's iconic character the Man with No Name, didn't reach the United States until 1967.
The film restoration was aided by Unidis Jolly Films, A Fistful of Dollars' original producer and distributor, as well as the Hollywood Foreign Press Association and Martin Scorsese's Film Foundation. Noted cinematographer Ennio Guarnieri oversaw the restoration which was done through the Immagine Ritrovata film restoration laboratory.