Post-Weekend News Roundup – Mar. 9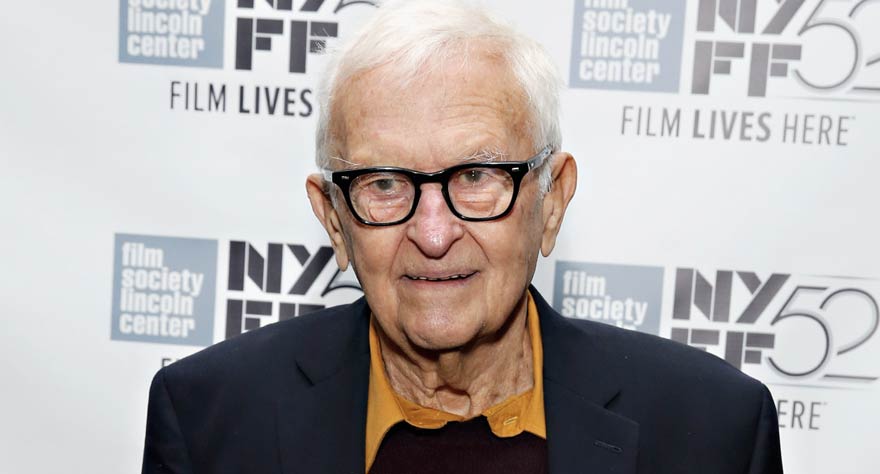 If early reports on Friday afternoon had turned out to be completely accurate, it would have been a much different weekend. Thankfully, Harrison Ford remains in stable condition after the crash of his small plane on a California golf course. As if we needed it, the events on Friday reminded us all that all of our idols will eventually pass. But for now, the man who brought so many beloved, badass characters to the cinema will live on in both body and spirit. Here are the top news items you may have missed over the past week:
Legendary Documentarian, Albert Maysles, Dies at 88
There are few filmmakers that have shaped the modern documentary as much as Albert Maysles. Often working with his brother, David Maysels, Albert made 49 feature and short documentaries, many are among the best personal profiles ever made. Among his credits include Gimme Shelter, the landmark profile of the Rolling Stones and the tragedy at their Altamont concert, following a door-to-door salesman in Salesman, and the best film ever made about Muhammad Ali, When We Were Kings. His most notable film, Grey Gardens, received a re-release in New York City this weekend before it expands to more cities. His last film, In Transit, is set to premiere at this year's Tribeca Film Festival. Check out the Dissolve for Keith Phipps's beautiful tribute.
True/False Film Festival Wraps
The small film festival that takes place each year in college town Columbia, Missouri, has built itself into one of the best destinations to see documentary film. The 2015 festival took place this past weekend and highlights included the director's cut of The Act of Killing, Oppenheimer's follow-up The Look of Silence, Kartemquin Film's (the studio behind Ebert documentary Life Itself) Almost There, Morgan Neville's Best of Enemies, Gibney Scientology sendoff Going Clear, and Sundance standout (T)Error.
Brit Marling and Zal Batmanglij Netflix Show
Marling and Batmanglij burst onto the indie film scene at the 2011 Sundance Film Festival with the very interesting cult thriller The Sound of My Voice (Marling's Another Earth also premiered at the festival that year). The duo reunited in 2013 with The East, a more than solid follow-up. According to Deadline, their next venture will be The OA, an eight-episode series that was greenlit for Netflix. Plot details for the series aren't yet known, but given the talent involved, we can expect it to be original, tense and dark.
The End of the Tour Release Dates Announced
A Sundance darling from this year's festival, The End of the Tour, has received a July 31 limited release date. Released by A24, the film stars Jesse Eisenberg as a Rolling Stone writer who builds a relationship with author David Foster Wallace just before his untimely death. Wallace is portrayed by Jason Segel, who received raves out of Sundance, with some even speculating year-end awards buzz. For more information on the decision to give the indie Oscar hopeful a summer release, Anne Thompson has the scoop at her blog.
Wild Tales Director Damian Szifron Readying English Language Debut
On the heels of his bold anthology dark comedy, Damian Szifron is signed up for his first English language release. First reported by Deadline, the untitled thriller will be written, directed and produced by Szifron and released by TriStar. As for Wild Tales, the Oscar nominee expanded to 28 screens this past weekend and will hopefully show up at a theater near you.
Trailer of the Week: The Connection
Following his Best Actor win for The Artist, Jean Dujardin's next starring role sees him trying to take down the biggest drug ring in France. The Connection (titled La French in France), debuted at the 2014 Toronto International Film Festival and is up for a limited release in May. Check out the violent red-band trailer below.