Post-Weekend News Roundup – May 4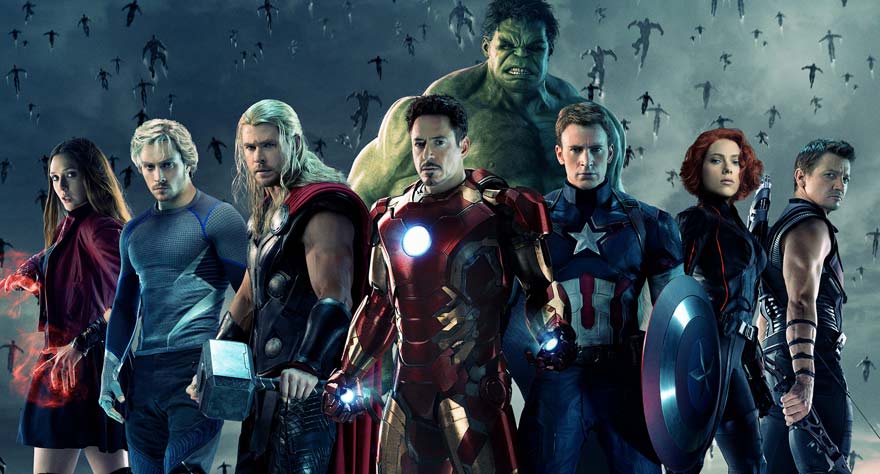 May the Fourth be with you! For the second straight week, Star Wars news was all aflutter, along with the release of Avengers: Age of Ultron, dominating the film newswire and raking in $187.6 million domestically. It wasn't all good news this week, however, as we learned Josh Trank, best known for the indie hit Chronicle and the upcoming Fantastic Four reboot, let his post as director of an upcoming Star Wars standalone film. According to Entertainment Weekly, it was Trank's decision to leave the project, but it always stings when you see a talented young filmmaker get caught up in big Hollywood productions that aren't seen through. After you're done ogling all the new Star Wars character photos, check out the news you may have missed this week.
Cube Remake Coming from Lionsgate
Vincenzo Natali's Cube remains one of the most striking and puzzling indie genre debuts. Eighteen years later, a remake is in the works, according to The Hollywood Reporter. Newcomer Saman Kesh is attached to the project, which is will take the original construction of the film and expand into the newly hot world of artificial intelligence and the increasing presence of a digital life. A pure remake of the stripped-down original wouldn't work, so as far as a remake of a cult indie goes, this might not be so bad. Until the Cube remake finally comes around, you can watch Kesh's acclaimed short film Controller for free on Vimeo.
Cary Fukunaga to Direct True-Life Tragedy for A24
Even before his work on the acclaimed first season of True Detective, Cary Fukunaga's striking feature films Sin Nombre and Jane Eyre set the filmmaker up for a promising future. He now seems to be one of the hottest young talents after being called to direct the tragic story of Joe and Jadin Bell. First reported by The Film Stage, the upcoming drama is being scripted by Larry McMurtry and Diana Ossana, Oscar winners for their adaptation of Brokeback Mountain. If you are unaware, Jadin Bell was an openly gay high school student who took his own life after being bullied by his peers and unable to find acceptance from those close to him. Full of remorse and grief, Jadin's father Joe sets out for a walk across America to draw attention to this very typical problem. The film will certainly be Fukunaga's highest profile, but also may be a shift in his career.
Cat's Cradle Coming to TV
Kurt Vonnegut is one of the most influential and popular novelists of my generation, though his work has never had much success on-screen. Besides a decent Roy George Hill adaptation of Slaughterhouse-Five, the author's off-kilter work really hasn't been able to translate. IM Global is going to try to reverse that trend with an upcoming television series based on Vonnegut's fourth novel. According to Variety, the novel is being adapted by Bradley Yonover (Swimfan) and Sandi Love, and will executively produced by Ilene Kahn Power (Traffic series) and Elizabeth Stanley. While it's way too early to tell if Cat's Cradle will make for a sustainable series or if this is the right team to make it happen, but we can hope.
Indie Box Office Update
While Avengers: Age of Ultron taking up most of the world's screens this weekend, two indie newcomers had decent openings. First, Kristen Wiig comedy Welcome to Me opened on two screens with a $19,000 per screen average. Thomas Vintenberg's adaption of Far from the Madding Crowd, starring Carey Mulligan and Matthias Schoenaerts, had a $17,200 average on its 10 screens. These showings were the second and third highest per screen averages of the weekend, behind the obvious. Welcome to Me's mark puts it in the top ten for per screen openings in 2015. In its fourth week, Ex Machina had a small expansion to a total of 1,279 screens, but saw over a 50% decrease in its business. It's hard to sustain $50,000+ per screen averages, after all.
Trailer of the Week: The Nightmare
Rodney Ascher's Room 237 was an awesome deep dive into obsession and our Easter egg hunting theater-going society. It was also one of the most original documentary films of the past decade. His follow-up, The Nightmare (read our review from Hot Docs), debuted at the Sundance Film Festival and later played at the South by Southwest Film Festival, where it has received some positive buzz. Though it may have the same spooky tone, The Nightmare takes on a much different setting, with subjects that experience sleep paralysis tell their stories of fright and helplessness. Before the film hits theaters on June 5, check out the first trailer below.