'Point Break' is Back in First Trailer for Remake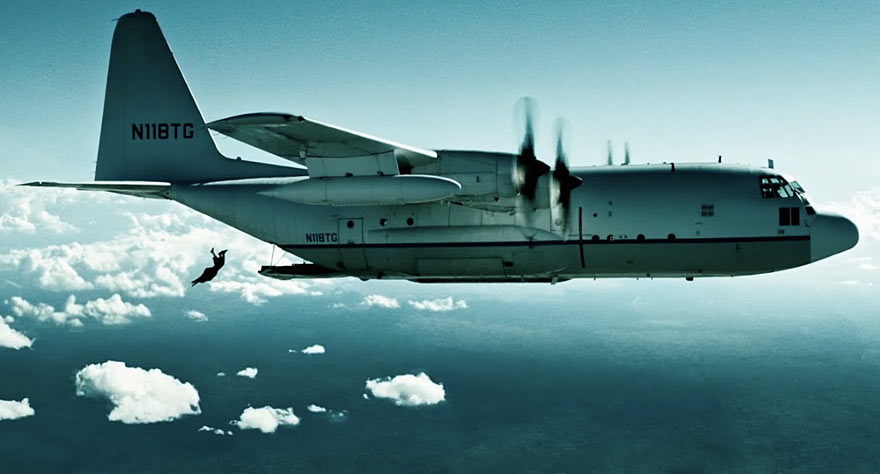 It was 24 years ago that Kathryn Bigelow's Point Break helped cement the rise of the future Oscar-winning director (for The Hurt Locker). The film starred a young Keanu Reeves playing it straight and tough after hamming it up for a few years as the time traveling goof Ted Logan and a long-haired Patrick Swayze as the surfer he was born to inhabit. All in all it's a good crime flick—though today certain things ring a bit ridiculously: Reeves' character being named Johnny Utah, the whole "we steal so we can surf" motivation–but it wasn't ever a mega hit. Of course, to Warner Bros. none of that seems to matter. What matters is name recognition. So, later this year the world will get a glossy and very expensive new Point Break.
The remake has at least been updated a bit—hopefully enough to justify the remake. Point Break 2015 finds Johnny Utah (Luke Bracey) infiltrating a team of extreme sports athletes who he suspects of being behind a string of fancy corporate heists (the big changes here being the international setting and that they are no longer just bank robbers).
The film is directed by Ericson Core (Invincible), who also acts as his own cinematographer. Bracey—a mostly untested newcomer, his biggest credit so far being G.I. Joe: Retaliation—is joined by Edgar Ramirez (The Counselor, Deliver Us From Evil) as Bodhi the baddie. Support is given by Teresa Palmer, Ray Winstone, Delroy Lindo.
The big question here is whether anyone cares. It's been a while since anyone has taken Point Break seriously, and this one looks to be pretty self-serious and unaware. Either way, we'll try to stay optimistic—it's always nice to be surprised. Point Break surfs into theaters Christmas day. Check out the first trailer below.