Photos and Poster From Daniel Radcliffe & Zoe Kazan Film 'What If"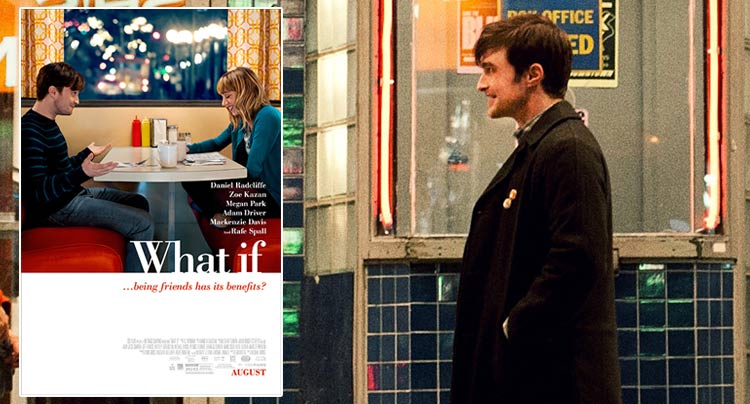 Check out the first poster and photos for Michael Dowse's (Goon) newest film, What If, starring Daniel Radcliffe and Zoe Kazan.
The film centers around med school dropout Wallace (Radcliffe), who strikes a close relationship with quirky animator Chantry (Kazan). As their relationship blooms, they wonder if being best friends means they could also be soul mates, even if she is already a part of a long-term relationship. The film co-stars young up-and-comers Adam Driver and Rafe Spall.
From the look of the poster and photos, this looks like the first time we will see Radcliffe in a contemporary, real-world film. His Harry Potter co-star Emma Watson has successfully made this transition, so it is intriguing to see Radcliffe go through it.
What If is set to open in August, released by CBS Films.