Outfest 2015: Guidance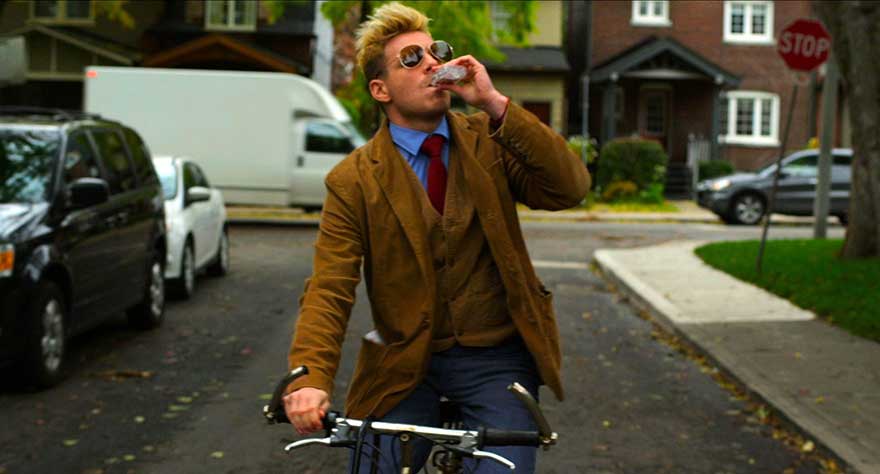 Movies about misguided adults finding their purpose by teaching life lessons to misguided kids aren't exactly hard to come by. From The Bad News Bears to The School of Rock, experienced filmgoers know how these films are going to play out before the opening credits begin to roll, but that rarely stops them from being enjoyable. Pat Mills' Guidance is no different.
David Gold (Mills) is a former child star struggling to make it as an actor in his adult years. Unable to get auditions, and with bills piling up, David has no choice but to look for a job elsewhere. Using the name "Roland Brown," David gets hired as a school guidance counselor, and quickly begins dishing out life advice to students through less than traditional means. Along the way, of course, the newfound role model must come to terms with his own issues and character flaws.
It takes a while to find its footing, but once it does, there's a genuine honesty and heart to Guidance. Equally sweet and unexpectedly dark, the film is far from the feel-good tale one might expect from its synopsis. There's a sharp sense of humor on display from start to finish, but Mills doesn't shy away from keeping things realistic and emotionally driven.
With an excellent soundtrack, strong performances, and plenty of humorous moments, Guidance is an entertaining comedy that succeeds swimmingly at what it sets out to do. It isn't the kind of film that'll stick with you long after the credits roll, but it's a good time while it lasts.