Oscar Frontrunners Featured in Mill Valley Film Festival 2014 Lineup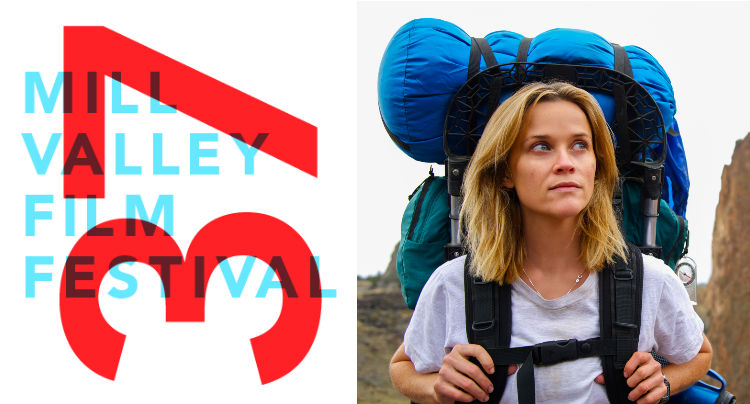 The Mill Valley Film Festival has built a reputation as a showcase for future Oscar winners and emergent independent and foreign filmmakers. The festival has hosted five of the last six Best Picture Oscar winners, rolling out the red carpet for A-list actors and filmmakers while heavily supporting local filmmakers as well. Nestled in one of the most beautiful places in the world, filmmakers, actors, and attendees alike are drawn to Mill Valley every year by the easy, low-stress atmosphere, the gorgeous surroundings, the varied special events and, of course, the films. In its 37th year, the festival looks to deliver everything loyal festival-goers expect and more.
"Variety has said once–probably more than once–that Mill Valley has the ambience of a destination festival and the clout of an urban festival," said festival founder and director Mark Fishkin at yesterday's press conference. "Change" is one of the themes of this year's festival, with the folks behind the festival embracing the evolving landscape of film and film distribution. Said Fishkin: "For us, change is inevitable, but we are still part of a special division of the film industry, which is theatrical exhibition. We take our role as curators very seriously, whether it's films that are coming from the Bay Area or films coming from Cannes."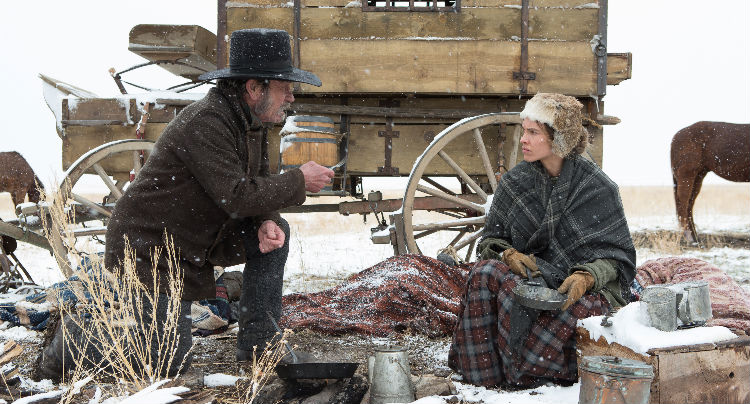 The Homesman
Tommy Lee Jones' latest offering, The Homesman, will open the festival, with star Hilary Swank set to attend. The film is a Western, following a claim jumper (Jones) and a young woman (Swank) as they escort three insane woman through the treacherous frontier between Nebraska and Iowa. Fishkin describes it as a "feminist Western" that is "extremely moving. We're just so proud to be showing it in this year's festival."
Co-headlining opening night is Men, Women, & Children, Jason Reitman's new film starring Ansel Elgort, Adam Sandler, Judy Greer, and Jennifer Garner that explores the strange effect the internet age has on parents and their teens. Reitman will be in attendance to present. Lynn Shelton's Laggies will also play opening night, completing the killer triple-threat. The film, about a woman stuck in slacker adolescence, stars Chloë Grace Moretz, Keira Knightley, and Sam Rockwell.
The festival looks to finish as strong as it started, with Jean-Marc Valée's follow-up to Dallas Buyers Club, spiritual quest movie Wild, starring Reese Witherspoon as Cheryl Strayed, who embarked on a 1,100-mile hike to heal deep emotional wounds. Laura Dern also stars, and will be honored with a tribute.
French favorite Juliette Binoche stars across Kristen Stewart in Clouds of Sils Maria. Binoche plays an actress who's asked to return to a play that made her famous 20 years ago, but this time in an older role, forcing her to reflect on the young woman she once was and what she's become since. Another French actress who can do no wrong, Marion Cotillard is outstanding in the Dardenne brothers' new film, Two Days, One Night. Recalling the best of Italian neorealism, the film follows a woman who's got a weekend to convince her co-workers to forego their bonuses to save her job.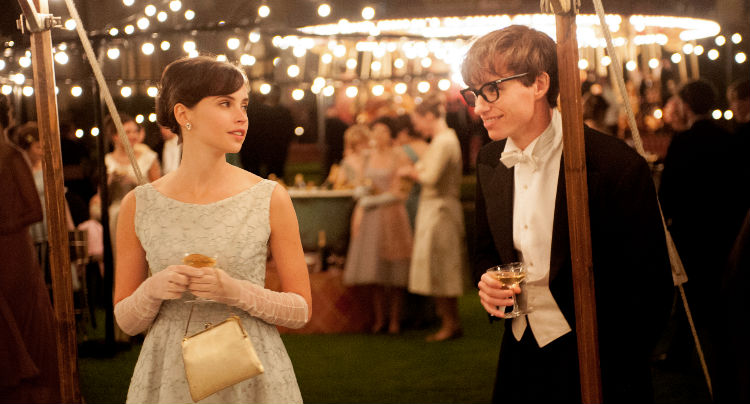 The Theory of Everything
Two emerging young actors will be spotlighted as Eddie Redmayne and Elle Fanning will be in attendance to discuss their respective new films. Fanning stars in Low Down, which views the troubled life of jazz pianist Joe Albany (John Hawkes) from the perspective of his teenage daughter (Fanning). Set in the '70s, the film also stars Glenn Close, Peter Dinklage, and Lena Headey. In a breakout performance, Redmayne portrays legendary physicist Stephen Hawking in the stirring biopic The Theory of Everything, which is quickly generating momentum on the festival circuit.
Several other films that have been building steam on the festival circuit will play at the festival as well. English landscape painter J. M. W. Turner is played brilliantly by Timothy Spall in Mike Leigh's Mr. Turner, which we loved at Cannes. Also portraying a significant real-life figure is Benedict Cumberbatch, who stars in The Imitation Game, the story of English mathematician Alan Turing and his groundbreaking intelligence work during World War II. Steve Carell's highly-anticipated turn in Foxcatcher as John Du Pont, the man who shot olympic great David Schultz, will surely continue to stir up Oscar talk as the film plays late in the festival. Robert Downey Jr. stars as a big city lawyer who returns home to defend his father (Robert Duvall), the town judge, who is suspected of murder.
Metallica is set to play a pleasantly unexpected role in the festival as his year's artist in residence, with each of the four members of the band presenting a film. Drummer Lars Ulrich has naturally chosen to highlight Whiplash, Damien Chazelle's drama about a young aspiring drummer and his relentless instructor. Chazelle will also be in attendance. Lead singer James Hetfield has chosen to present a classic, The Good, The Bad, and the Ugly, while guitarist Kirk Hammett, one of the world's foremost horror aficionados, will offer up Dracula vs. Frankenstein. Bassist Robert Trujillo is showing a sneak peek at a documentary he produced himself, Jaco, which tells the story of legendary bassist Jaco Pastorius.
On the local side of things is a special screening of Soul of a Banquet, a documentary by filmmaker Wayne Wang  about celebrity chef Cecilia Chang. Wang and Chang, who both have deep San Francisco Bay Area roots, will be in attendance to celebrate their storied careers and present their film collaboration. Chuck Workman, another Bay Area legend who's best known for editing the clip reels at the Oscars, will be honored at the festival as well.