Now Streaming: Movies and TV to Watch This Weekend – November 13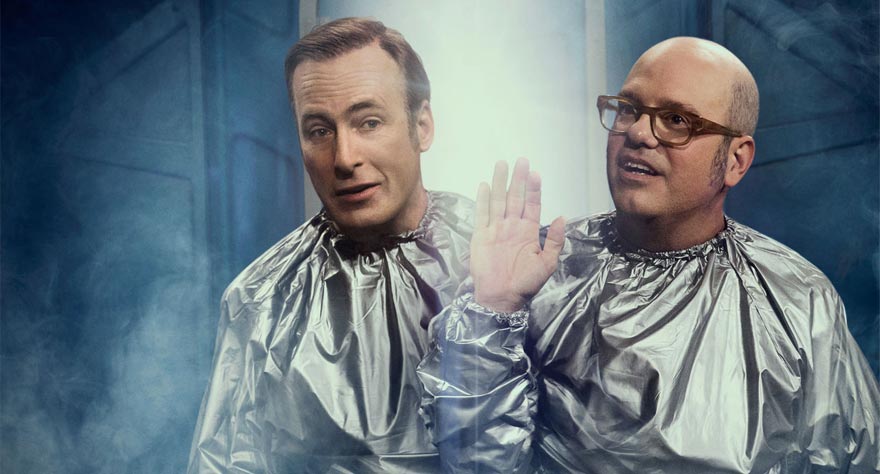 Thanksgiving is traditionally a time to celebrate all the good things in life with family and friends. But it seems like the holiday is slowly becoming overshadowed by the absurd and incredible shopping deals of the day after. This year, fans of streaming movies and television will reap some of that benefit, as Roku has announced a low-cost streaming player that will be sold as part of their Black Friday push. The device, which will regularly be sold for $50, will be only $25 online and at participating retailers. Despite the low-end cost, the Roku SE will still have access to all of their apps and can stream at 1080p. This could be a good push for those who haven't already jumped into the streaming world or are still stuck to their computers. Now that we're all done obsessively watching a Shia LaBeouf watch all of his own movies (we admit, it was surprisingly entertaining), check out these new titles streaming online this weekend.
Netflix
W/ Bob and David (Series, Season 1)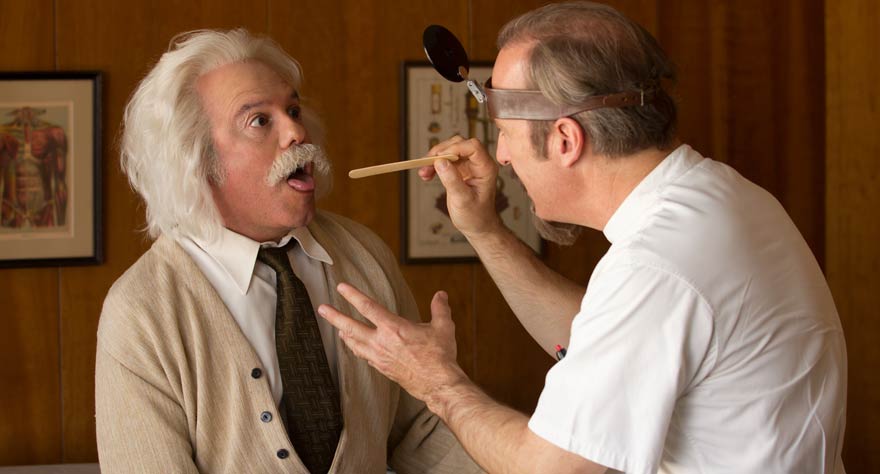 I discovered Mr. Show with Bob and David in college and it became one of the things my friends and I quoted endlessly. Even though some of its episodes were nearly 10 years old, it was so different and so special, that it seemed something just for us. Seventeen years later (can you believe it?) Bob Odenkirk and David Cross are back with a vengeance in a short series that is sure to capture the same rogue comedic spirit. In the years since their landmark first run, Odenkirk has reached critical acclaim and an Emmy nomination for best actor in a drama series (for Breaking Bad) and Cross created one of the most lovable losers in sitcom history (in Arrested Development). Seeing their incredible success over the years makes W/ Bob and David even more interesting—now they are back to claim the throne in sketch comedy once more.
Other titles new to Netflix this week:
Anna Karenina (Joe Wright, 2012)
Call Me Lucky (Bobcat Goldthwait, 2015)
Dear Jack (Joshua Morrisroe & Corey Moss, 2009)
Mala Mala (Antonio Santini & Dan Sickles, 2014)
The Wolfpack (Crystal Moselle, 2015)
Fandor
Araya (Margot Benacerraf, 1959)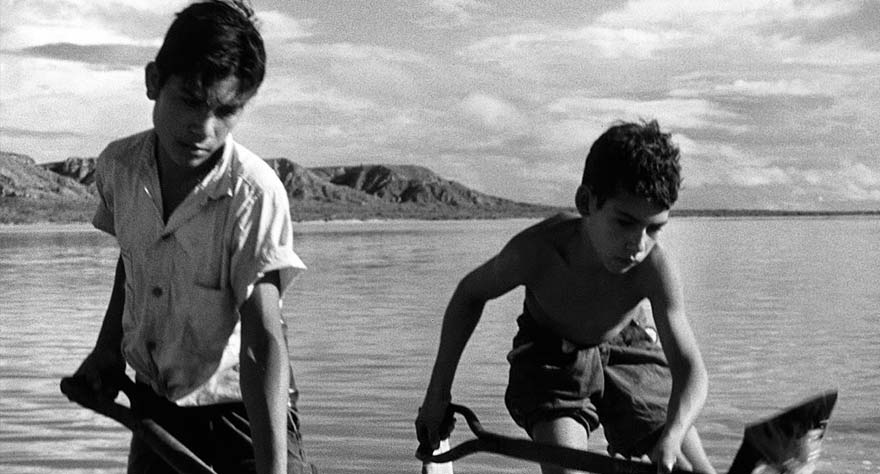 One of the most beautiful documentaries ever made, Margot Benacerraf's black-and-white study of Venezuelan salt mines is incredibly naturalistic and full of life. In a lot of ways, the film is a direct descendant of the Robert Flaherty school of filmmaking, as it takes an exotic location and simply watches daily processes. Araya is able to build a story out of many characters, however, and it does so very effectively—looking mostly at three generations of a family that all take on different jobs in the mine. The film effortlessly defines each in an anthropological way while maintaining their humanity. Also available now on Fandor is their newest Spotlight, called "The Auteurs," which includes films from some of the greatest masters of film. Particular films available include The Conformist, Fitzcarraldo, Metropolis, The Turin Horse and The Beaches of Agnès.
Other titles new to Fandor this week:
A Coffee in Berlin (Jan Ole Gerster, 2012)
Fire Over England (William Howard, 1937)
Forget Me Not (Zoltan Korda, 1936)
The Great McGonagall (Joseph McGrath, 1974)
The Scarlet Pimpernel (Harold Young, 1934)
MUBI
Red Road (Andrea Arnold, 2006)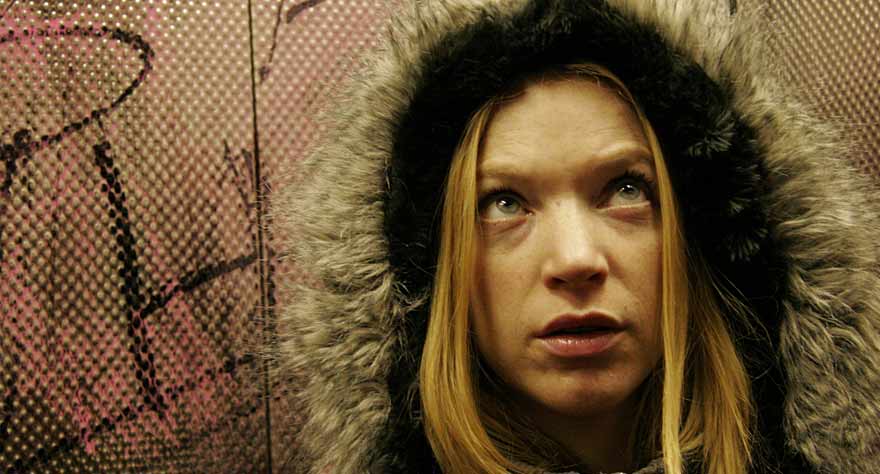 Before Andrea Arnold found indie acclaim with her 2009 drama Fish Tank she made the compelling thriller Red Road. In the film, Kate Dickie stars a Jackie, a security camera operator who quietly goes about her work until she sees a man from her past show up on screen. This simple setup has received comparisons to the work of thriller masters Alfred Hitchcock and Michael Haneke, and while Red Road is smaller in scope, it delivers on tension. Arnold wonderfully blends in the cinematic realism that she has become known for, giving a unique feel to the usually slick genre. Interestingly, the film's characters were conceived by filmmaker Lone Scherfig (An Education, The Riot Club) and adapted by Arnold, who wrote the screenplay. You can check out this female-driven thriller on MUBI until December 7.
Other titles new to MUBI this week:
Gigante (Adrián Biniez, 2009)
The Headless Woman (Lucrecia Martel, 2008)
Lancaster, CA (Mike Ott, 2015)
The Little Deputy (Trevor Anderson, 2015)
Love and Anarchy (Lina Wertmüller, 1973)
Video On-Demand
Entertainment (Rick Alverson, 2015)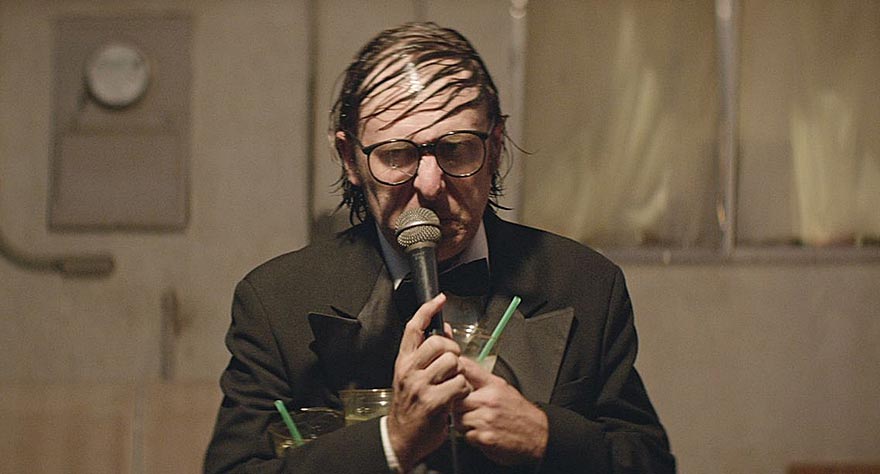 The recent spring of anti-comedy films has become one of the most bizarre movements in recent cinema. There has been successful and notable work from the genre's key figures Tim Heidecker and Eric Wareheim and Canadian filmmaker Quentin Dupieux, but with Entertainment, Rick Alverson has set himself apart. Along with star Gregg Turkington, who plays a thinly veiled version of his comedic persona Neil Hamburger, Entertainment brings more dramatic stakes and pathos to the anti-comedy narrative. The film follows a stand-up comedian on a horrific tour through hotel lounges and dive bars across the American southwest. The unnamed comedian takes the Neil Hamburger act and replaces his alternative success with ridicule from audiences and overwhelming despair. It doesn't try to be a character study, but you can't help but probe into the character's mind during the bombed performances and many quiet moments. Surrounding Turkington's outstanding performance is a stellar and surprising supporting cast which includes John C. Riley, Tye Sheridan, Amy Seimetz and Michael Cera. For more opinions on Entertainment, check out of full review of this "dark, surreal road trip that brings out laughter and pain in [a] subversive, provocative anti-comedy."
Other titles new to VOD this week:
Heist (Scott Mann, 2015)
Mr. Holmes (Bill Condon, 2015)
Shelter (Paul Bettany, 2014)
Tangerine (Sean Baker, 2015)
Terminator Genisys (Alan Taylor, 2015)