Now Streaming: Movies and TV to Watch at Home This Weekend – Mar 6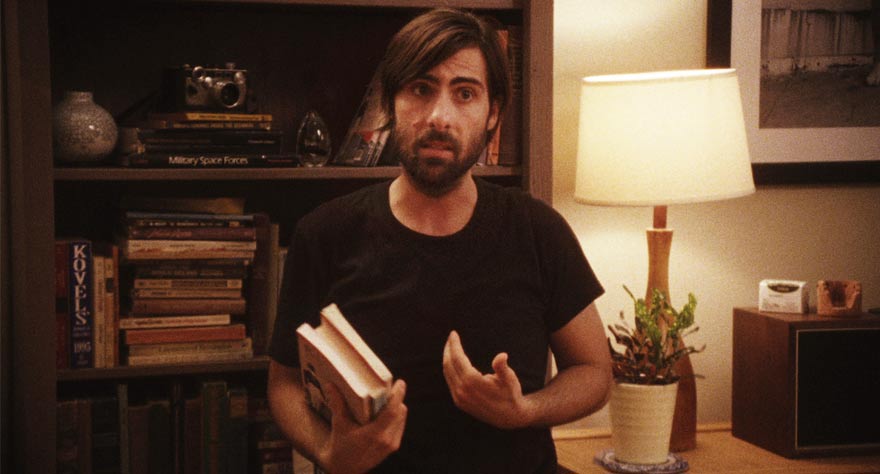 Another week, another Netflix original series dropping for us all to bingewatch. But that isn't all worth noting, with a number of new films and classics coming to or returning to streaming services this week. Check out the new batch of selections from Netflix, Amazon Prime and VOD below.
Netflix
Unbreakable Kimmy Schmidt (Season 1)
Originally developed by Tina Fey as an NBC pilot, the first season of Unbreakable Kimmy Schmidt will be released by Netflix on Friday. The show stars The Office vet Ellie Kemper as the title character in an excellent premise for a series: Kimmy Schmidt is a beautiful young woman struggling to survive in the big city (you know, like every television character ever), but she's unique having recently been rescued from a doomsday cult living off-grid. There have been a number of excellent dramas revolving around cults in recent years, but the prospect of a comedy taking on this usually very serious subject has a lot of potential. The show also co-stars 30 Rock favorite Jane Krakowski as a wealthy woman who hires Kimmy to be her child's nanny.
Stream on Unbreakable Kimmy Schmidt Season 1 on Netflix
Other titles new to Netflix this week:
The ABCs of Death 2 (Anthology, 2014)
Billy Madison (Tamra Davis, 1995)
Groundhog Day (Harold Ramis, 1993)
Harmontown (Neil Berkeley, 2014)
You Can Count on Me (Kenneth Lonergan, 2000)
Amazon Prime
Listen Up Philip (Alex Ross Perry, 2014)
Overshadowed by a great year in movies, Alex Ross Perry's Listen Up Philip one was one of the best comedies of 2014. With three excellent performances from Jason Schwartzman, Elisabeth Moss, and Jonathan Pryce, the film follows an egotistical writer and his relationships with his girlfriend and his writing mentor-idol. Its wry, biting edge is unique from the mainstream broad comedies at the multiplexes, so if you are looking for something a little more character driven and ruthless in the portrayals of these characters, Listen Up Philip comes as a strong recommendation. Listen Up Philip is currently exclusive to Amazon Prime, so you won't find it streaming elsewhere.
Other titles new to Amazon Prime this week:
Donnie Brasco (Mike Newell, 1997)
Drunk History (season 2)
The Kill Team (Dan Krauss, 2013)
The Nanny Diaries (Shari Springer Berman & Robert Pulcini, 2007)
Taxi Driver (Martin Scorsese, 1976)
Video On-Demand
The Hunger Games: Mockingjay – Part 1 (Francis Lawrence, 2014)
The Hunger Games: Mockingjay – Part 1 was the highest grossing film of 2014 and hits blu-ray and VOD March 6. Its follow up and the final film of the series, The Hunger Games: Mockingjay – Part 2, is predicted to possibly be among the top grossing films of 2015. Even as only the first part of a two-part film plenty of you will be needing your fix of Katniss and Peeta to tide you over until Part 2's release on November 20.
Other titles new to VOD this week:
Faults (Riley Stearns, 2014)
Foxcatcher (Bennett Miller, 2014)
The Hunger Games: Mockingjay, Part 1 (Francis Lawrence, 2014)
Kidnapping Mr. Heineken (Daniel Alfredson, 2015)
The Last of Robin Hood (Richard Glatzer & Wash Westmoreland, 2013)