Now Streaming: Movies and TV to Watch at Home This Weekend – July 31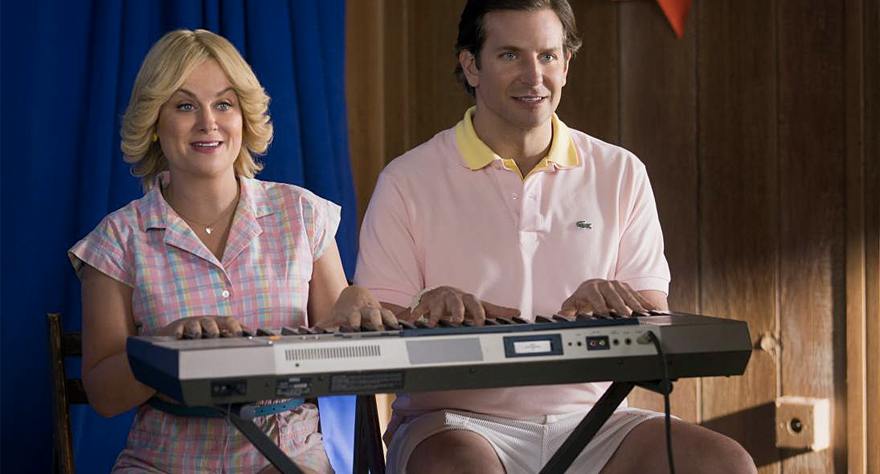 Over the past few weeks, our Now Streaming features have been chronicling the rapidly blurred line between theatrical and streaming releases. The most high-profile example of this so far is Netflix's upcoming release of Beasts of No Nation, directed by Cary Fukunaga and starring Idris Elba. The first trailer for the film dropped yesterday, along with news the film will open in 19 Landmark Theaters simultaneously with its global launch on the streaming service (via Deadline).
We've seen a lot of deals where a film would first open in theaters, perhaps with a shortened release schedule, before becoming available to stream. And of course many small films are available on VOD the same day (or even before) as theaters. To see a film with this kind of profile opening in theaters and a subscription service together, as opposed to a pay-per-view platform, is something else entirely. It will be very interesting to see how the film performs in both arenas and what potential ripples that may have on film distribution. For now, check out these new-to-streaming movies that have already made their theatrical run, as well as a hotly anticipated original series.
Netflix
Wet Hot American Summer: First Day of Camp (Season 1)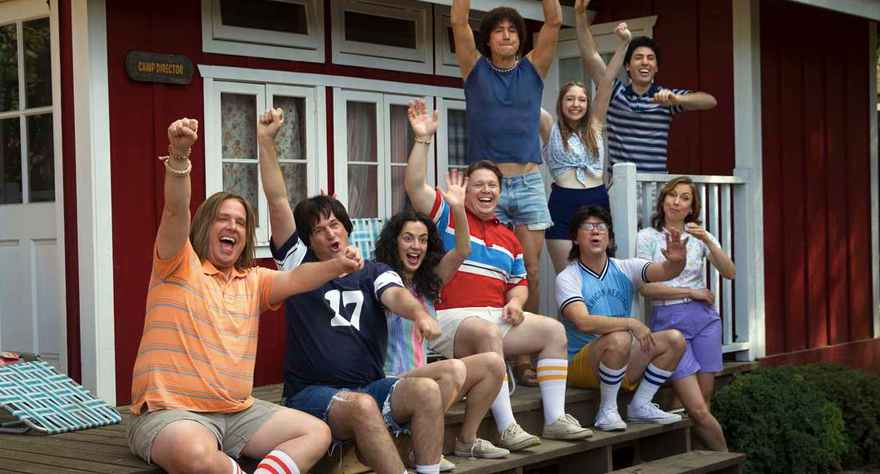 At long last, the prequel series of the cult comedy hits Netflix today, with all eight episodes of the first season available to stream. Creators David Wain and Michael Showalter were somehow able to get all of the film's impressive (and now, in some cases, popular) cast back together, including Paul Rudd, Amy Poehler, Bradley Cooper, Elizabeth Banks, David Hyde Pierce, and newcomer Jason Schwartzman. The idea of revisiting Camp Firewood 14 years later as a prequel is wonderfully silly and ripe with possibilities of parody, potentially showcasing Wain and Showalter's comedic strengths. We shall see if the lightning-in-the-bottle nature of Wet Hot American Summer, with its reputation growing over time, will be reignited or tarnished—in any case, it is an honorable experiment.
Other titles new to Netflix this week:
52 Tuesdays (Sophie Hyde, 2013)
Almost Mercy (Tom DeNucci, 2015)
Comet (Sam Esmail, 2014)
The Skeleton Twins (Craig Johnson, 2014)
The Wrecking Crew (Denny Tedesco, 2008)
Fandor
The Battle of Algiers (Gillo Pontecorvo, 1966)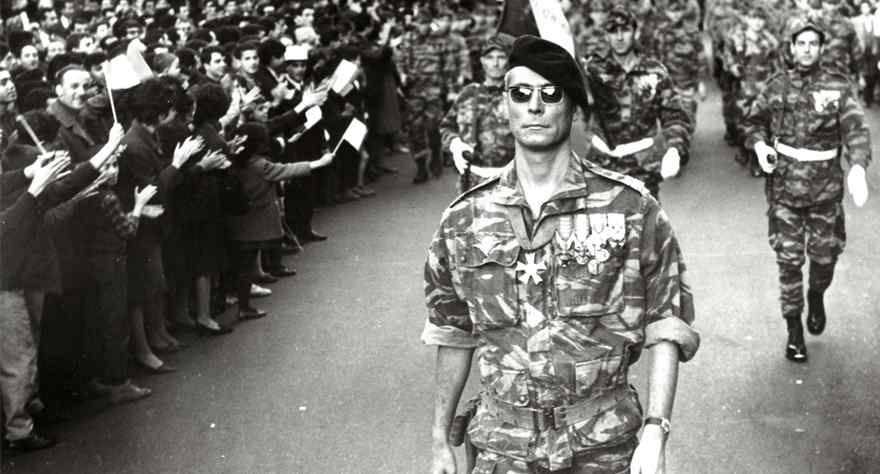 This week, Fandor is taking a sharp look at one of cinema's greatest years: 1966. Maybe the best of the bunch is the vital and vibrant The Battle of Algiers. The film captures the violent Algerian rebellion against the colonial French in a documentary style that puts the viewer right into the conflict. Using coarse black-and-white photography, statistical information, and a full-scope narrative give The Battle of Algiers its unique presentation and tone—more like an educational video than the war/action film that it could suit. That doesn't make the film any less thrilling, though, especially since it is just as biting and politically relevant today as it was in 1966. With all of Fandor's Criterion Picks, you only have a short time to catch it, so make sure you watch The Battle of Algiers and their other selections from 1966 before they expire on August 9.
Other titles new to Fandor this week:.
Closely Watched Trains (Jirí Menzel, 1966)
Daisies (Vera Chytilová, 1966)
Moonlighting (Jerzy Skolimowski, 1982)
Persona (Ingmar Bergman, 1966)
A Shock to the System (Jan Egleson, 1990)
MUBI
Too Much Johnson (Orson Welles, 1938)
I hadn't realized that there was a Orson Welles film I never heard of, but then MUBI comes along with a 1938 short feature comedy from the great director. The oddly titled film involves a woman with two male lovers; when her husband discovers the other man, he goes on a wild chase to find him. The film had been thought lost until a print was discovered in an Italian warehouse in 2008—after a few years of restoration, it made it's long-overdue premiere in 2013. This is a terrific example of what makes MUBI an excellent service, as they very personally curate their films, giving a spotlight to each one. This shows up in an eclectic group of films available at any given time, with many selections not easily accessed elsewhere.
Other titles new to MUBI this week:
Ashes (Apichatpong Weerasethakul, 2012)
I Am Secretly an Important Man (Peter Sillen, 2010)
The Marriage Circle (Ernst Lubitsch, 1924)
The Queen of Versailles (Lauren Greenfield, 2012)
To Be or Not to Be (Ernst Lubitsch, 1942)
Video On-Demand
White God (Kornél Mundruczó, 2014)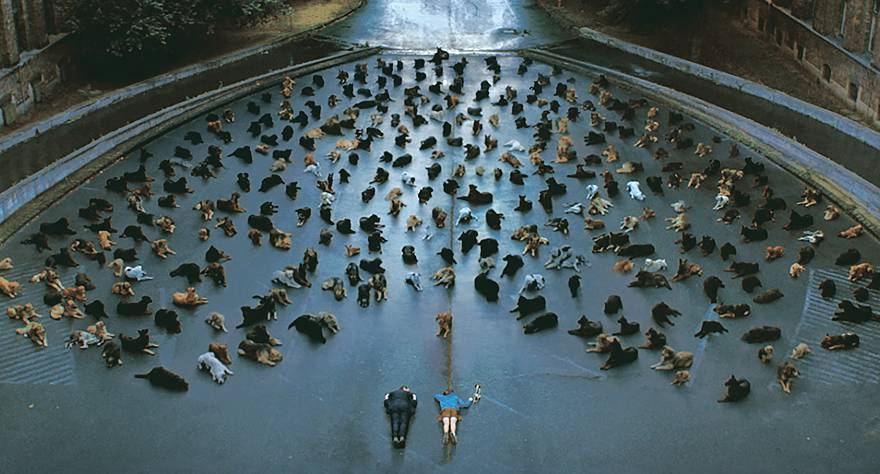 A "Must See Indie" now available on VOD with its release on DVD and Blu-ray, White God is a shocking mash-up of genres with a very intriguing premise. The film follows Hagen, a mixed-breed dog who is abandoned by his young owner's father onto the streets of Budapest. So Hagen does what any dog would do: recruit an army of canine followers to rise against the humans. It is a strange twist on the hero's tale and an immensely enjoyable one at that. Not only did the film win the Certain Regard prize at the 2014 Cannes Film Festival, but also the Palm Dog Award—and, no, I'm not making that up, that's a real thing. In our review of the film, we said "White God is absolutely an insta-classic dog film, but it's also superbly crafted genre cinema, and a canine fairytale that's sure to sweep audiences off their feet."
Other titles new to VOD this week:
Home (Tim Johnson, 2015)
A LEGO Brickumentary (Kief Davidson & Daniel Junge, 2014)
Unexpected (Kris Swanberg, 2015)
The Water Diviner (Russell Crowe, 2014)