Now Streaming: Movies and TV to Watch at Home This Weekend – Mar 27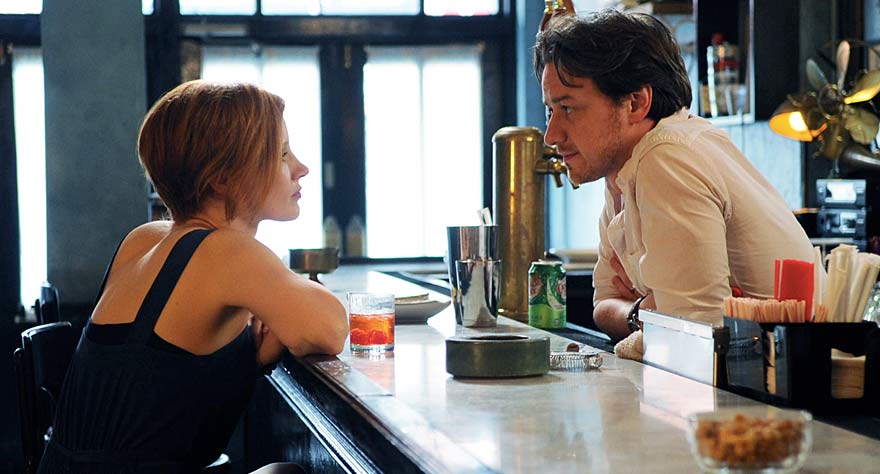 The world of online streaming isn't just limited to Netflix, Amazon and Hulu. There are many other great sites on the internet with great content, from new Hollywood hits to classics and underseen gems. With that in mind, the Now Streaming feature is expanding to highlight another great service. For those of you unfamiliar with Fandor, they are among the best resources for independent films. Their catalog includes many films in the Criterion Collection, a host of foreign films, shorts and festival favorites. One particularly great aspect of their site is the "Spotlight," where they curate a group of films with thematic connection. This week, their spotlight is called "Beyond Bechdel," featuring many great films about female relationships, including Starlet, Butter on the Latch, and In Bloom. Check out some new films available on Fandor and the other streaming regulars below!
Netflix
The Disappearance of Eleanor Rigby (Ned Benson, 2014)
Though it was a part of Way Too Indie's most anticipated fall films of 2014, The Disappearance of Eleanor Rigby seemed to come and go quickly. Part of this may have been because of a release strategy that may have confused both theater owners and theater goers. The film, which stars Jessica Chastain and James McAvoy, was released as three different films – called Them, Her, and Him – which focused on different perspectives of a failed romance. Many may not have had a chance to see the more complete Him/Her in theaters which only played a shorter version of the two films combined called Them. Netflix has stepped up to the plate to release all three versions of the film to their streaming service, allowing you to check them all out, compare and contrast. This is another example of Netflix's ability to offer multiple versions of a film – they previously released the director's cut for The Act of Killing after the theatrical version had been added to streaming.
Other titles new to Netflix this week:
Amadeus (Milos Forman, 1984)
American Revolutionary: Grace Lee Boggs (Grace Lee, 2013)
The Green Prince (Nadav Schirman, 2014)
Mad Men (Season 7)
Pirates (Lee Seok-hoon, 2014)
Amazon Prime
Arbitrage (Nicholas Jarecki, 2012)
One of the most underrated films of 2012, Arbitrage is an awesome throwback thriller. Starring Richard Gere as a wealthy man whose backhanded deeds threaten to come to light after he's involved in a fatal car accident. Directed by Nicholas Jarecki, brother of Andrew Jarecki, he brings the same level of complex perspectives as works like Capturing the Friedmans and The Jinx. At times throughout the film, your allegiance will shift—we know that Robert Miller is a bad guy, but we nearly want him to get away with it. One of the most entertaining portraits of the recent economic crash, Arbitrage is definitely worth a look.
Other titles new to Amazon Prime this week:
Cirque du Soleil: World's Away (Andrew Adamson, 2012)
Detachment (Tony Kaye, 2011)
Max and Mary (Adam Elliot, 2009)
Nobody's Fool (Robert Benton, 1994)
Rust and Bone (Jacques Audiard, 2012)
Fandor
Branded to Kill (Seijun Suzuki, 1967)
From Fandor's partnership with the Criterion Collection comes Branded to Kill, an early release from the DVD and Blu-ray collection. This wild Japanese hit man film was a great influence on pulp filmmakers for years to come for its wild violence and unusual characters. Branded to Kill stars the legendary Joe Shishido as the number three hitman in Japan who botches a job and is forced to deal with a cascade of bizarre circumstances. Like many of Fandor's releases, Branded to Kill is available for a limited time, expriing after Sunday, April 5.
Other titles new to Fandor this week:
52 Tuesdays (Sophie Hyde, 2013)
Chop Shop (Ramir Bahrani, 2007)
Gangs of Wasseypur (Anurag Kashyap, 2013)
The Marquise of O (Eric Rohmer, 1976)
The Romantics (Ryan Daniel Dobson, 2014)
Video On-Demand
Welcome to New York (Abel Ferrara, 2014)
Like The Disappearance of Eleanor Rigby, master indie filmmaker Abel Ferrara's newest film release is under a bit of controversy. The film, which premiered at the 2014 Cannes Film Festival, is based on a real-life French sex scandal. After changes were made to secure an R-rating for U.S. distribution, Ferrara apparently did not approve, sending a cease and desist letter to IFC Films. I guess that didn't work, as the film's theatrical and VOD release still seem to be happening today—albeit the R-rated version in question. Welcome to New York stars iconic actors Gérard Depardieu and Jacqueline Bisset, and even Ferrara's later work has been interesting, so hopefully this film will be worth more than its controversy.
Other titles new to VOD this week:
Into the Woods (Rob Marshall, 2014)
Kill Me Three Times (Kriv Stenders, 2014)
The Riot Club (Lone Scherfig, 2014)
Catch'Em While You Can, Expiring Soon
These Netflix titles will expire on April 1!
28 Hotel Rooms (Matt Ross, 2012)
The Cable Guy (Ben Stiller, 1996)
Clue (Jonathan Lynn, 1985)
Friday the 13th (Sean S. Cunningham, 1980)
Gentlemen Prefer Blondes (Howard Hawks, 1953)
Get Shorty (Barry Sonnenfeld, 1995)
Good Morning, Vietnam (Barry Levinson, 1987)
Jane Eyre (Cary Fukunaga, 2011)
Pee-wee's Big Adventure (Tim Burton, 1985)
Shadow of the Vampire (E. Elias Merhige, 2000)
These Fandor titles will expire after Sunday, March 29!
Carnival in Flanders (Jacques Feyder, 1935)
Onibaba (Kaneto Shindo, 1964)
The Private Life of Henry VIII (Alexander Korda, 1933)
Seven Samurai (Akira Kurosawa, 1954)
Ugestsu (Kenji Mizoguchi, 1953)