New Trailer & Poster for 'God Help The Girl' Starring Emily Browning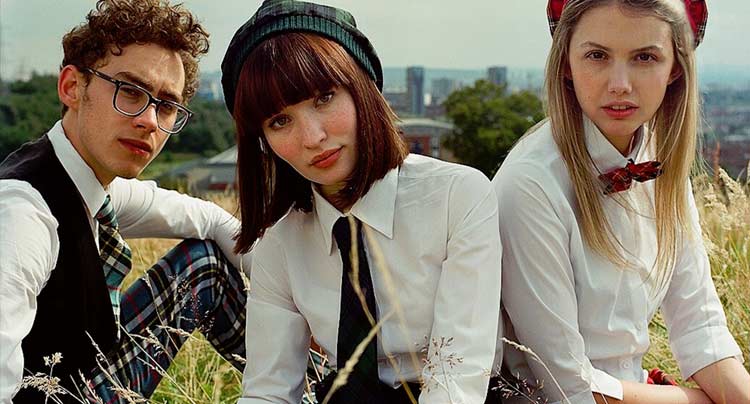 Not content with merely being the singer/songwriter for a beloved band, Belle and Sebastian frontman Stuart Murdoch makes his feature film debut as a writer/director with God Help the Girl. Murdoch's first film features stars Sucker Punch's Emily Browning as Eve, a girl in Glasgow who forms a pop group and spends her summer crafting songs alongside friends Cass (Hannah Murray) and James (Olly Alexander).
The new teaser, set to songs by Stuart Murdoch, gives the new movie a quirky look and feel. Almost as if the objective is a Wes Anderson-esque approach to the movie-musical. Many shots utilize parallel framing in the style that Anderson loves, and there are bright, contrasted colors in many scenes. The result seems like a charming take on coming-of-age, and many of the reviews out of Sundance (as well its other festival stops) corroborate that idea.
God Help The Girl will be released in New York City on September 5th, see the poster and watch the teaser trailer below:
Trailer for God Help The Girl
God Help The Girl movie poster