New Full Size Trailer for 'Ant-Man' has Arrived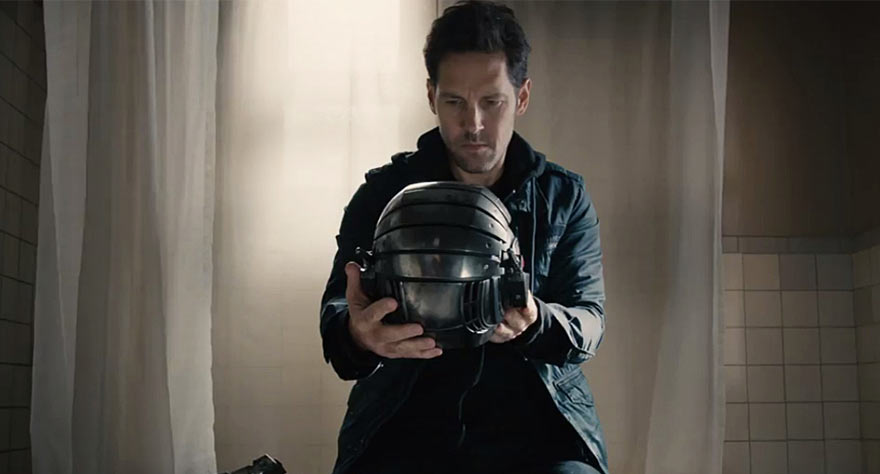 Right about now, a few short weeks away from the premiere of The Avengers: Age of Ultron, it's pretty easy to forget that Marvel's got another movie cooking for release this summer in the form of Ant-Man. The film is set to drop July 17th and the second full trailer has arrived (though the first consisted mostly of a voiceover from Michael Douglas, so might as well consider this the first real one).
While most of the plot details are being kept under wraps, what we do know is that Ant-Man follows Scott Lang (Paul Rudd), a reformed small time crook, who falls under the mentorship of Hank Pym (Douglas). To save the wildly powerful Ant-Man suit, Lang must put his thieving skills back to work and pull off an impossible heist, all while the fate of the world hangs in the balance.
After all the drama with Edgar Wright finally settled, Adam McKay punched up the script, and Payton Reed (The Break-Up, Yes Man) stepped in to direct. Rudd's supporting cast is pretty top-notch: Judy Greer, Hayley Atwell, John Slattery, Bobby Cannavale, Michael Pena, and Corey Stroll as Darren Cross/Yellowjacket.
So, there are a ton of questions left unresolved here (most of them being in the vein of, how great would Edgar Wright's Ant-Man have been?), but Rudd is a lot of fun with the right material, and this trailer shows that he's been given some room to breathe and be Paul Rudd. And, while this Ant-Man might be a more vanilla, more paint-by-numbers-Marvel-movie than the dream version could have been, we'll be lining up July 17th to watch two tiny guys fight on a model train set.
Ant-Man Trailer