New trailer and poster revealed for Lynn Shelton's 'Laggies'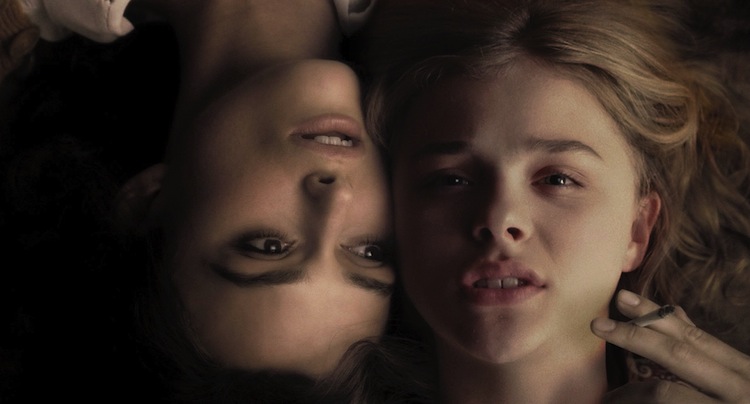 Freaked out by a sudden marriage proposal, Megan (Keira Knightley) takes a week to lay low at the house of a high schooler (Chloë Grace Moretz) that she's only just met. Sometime after Megan's bought her new teenage hangers on beers, made out with her young friend's father, and tweaked the nipples of a Buddha statue, it becomes clear that Moretz isn't playing the only adolescent in Laggies.
From Humpday and Touchy Feely director Lynn Shelton, her first feature based on a script she didn't pen (that credit goes to first-time scribe Andrea Seigel), Laggies debuted at this year's Sundance film festival to mostly positive reviews. Many noted that the Megan role is one of the best Knightley's had in her career, and makes for great use of her abilities as an actress. Coming off of her starring role in Begin Again, Knightley's established a side to her career that doesn't need to involve the Pirates franchise or Jane Austen novels but instead sees her playing far more normal characters.
The film also stars Sam Rockwell. Which is good news, because he's Sam Rockwell. Check out Keira Knightley, Chloë Grace Moretz and Sam Rockwell in the new trailer and teaser poster from director Lynn Shelton's upcoming coming-of-age comedy Laggies — opening in select theaters October 24h!
Laggies trailer
Laggies movie poster