MVFF38 Diary Intro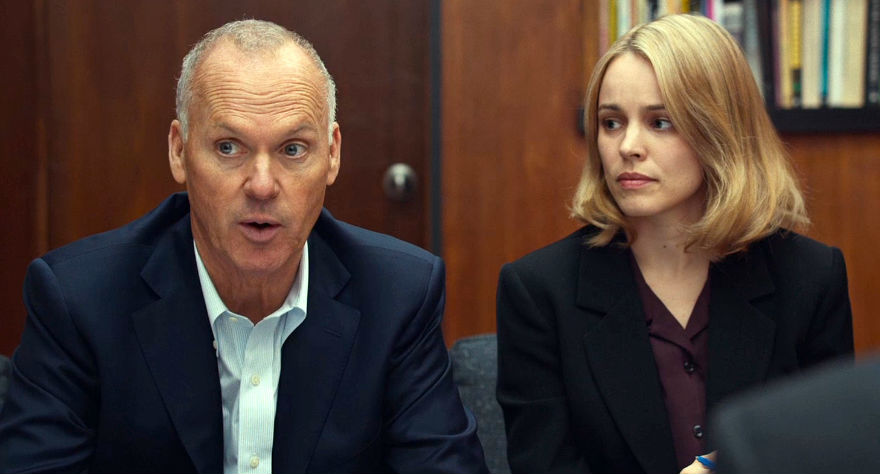 The Mill Valley Film Festival, which kicks off tonight in Marin County, Calif., is the perfect place to movie lovers to collect their festival-season thoughts and look forward to the approaching awards season. Boasting a lineup of some of the best films that played at the likes of Cannes, TIFF and Sundance, MVFF38 is one of the best festivals on the West coast and has a long history of showcasing films that go on to win Best Picture prizes at the major awards shows.
I'll be posting daily diaries from tomorrow until closing night on October 18th. Stay tuned for updates on the Oscar hopefuls as well as coverage on the festival's particularly excellent foreign feature, indie and documentary lineups this year.
The festival opens with Tom McCarthy's Spotlight, which garnered considerable acclaim coming out of TIFF. Starring Rachel McAdams, Mark Ruffalo and Michael Keaton, the true-story drama should continue to pick up momentum in Mill Valley. Co-headlining opening night is Tom Hooper's The Danish Girl, starring Eddie Redmayne in a role that could earn him his second-straight Best Actor win.
Sarah Gavron's Suffragette, starring Carey Mulligan, will close out the festival, capping off a program with a decidedly strong female presence. Spotlighted this year are Sarah Silverman and Brie Larson, who both give standout performances in I Smile Back and Room, respectively, as well as Suffragette's Mulligan. Receiving the MVFF award will be Catherine Hardwicke, whose female-friendship dramedy Miss You Already stars Drew Barrymore and Toni Collette.
The foreign feature lineup has got me particularly excited this year, with even the deepest cuts looking irresistible. A great example is Here Is Harold, from Norwegian filmmaker Gunnar Vikene, follows an aging furniture dealer who wages war against IKEA by kidnapping its founder. What's not to like about that? Other foreign highlights include French director Malgorzata Szumowska's Body, Jacques Audiard's Palme d'Or winner, Deephan, Jocelyn Moorhouse's The Dressmaker, Deniz Gamze Ergüven's Mustang, and Grímur Hákonarson's Rams.
For more info on MVFF38, visit mvff.com