MVFF37 Days 4 & 5: The Imitation Game, Like Sunday, Like Rain, More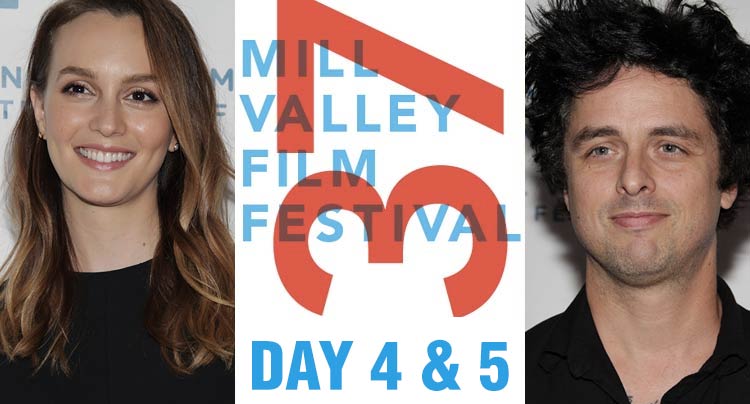 Our last MVFF37 diary was all about Elle Fanning, who just days ago became the youngest ever recipient of the Mill Valley Award. The following day, Chinese-American chef Cecilia Chiang, at 95 years old, walked the red carpet herself en route to taking the stage at the Smith Rafael Film Center and joining filmmaker Wayne Wang in introducing his new documentary about her storied life and career, Soul of a Banquet. If you're lucky enough to grow to be 95 years old, stand in front of flashing cameras, and have hundreds of people applauding your life…I'd say you're almost as badass as Cecilia Chiang. Because, you know, she has that whole "legendary chef" thing going for her, too.
Soul Food
Wayne Wang's tribute to chef Cecilia Chiang, Soul of a Banquet, isn't your everyday food doc, giving you bits and pieces of a person's entire life in 90 minutes. The film is patient, taking select stories from the chef's life–told by Chiang herself, good friend (and fellow Bay Area culinary institution) Alice Waters, and others–and presenting them seemingly in their entirety, with very few edits. A heartbreaking story about the death of Chiang's father on the streets of China is told by Chiang as she sits in a chair in a normal-looking room. No visual aids are utilized by Wang here, and his camera stands completely still, a respectful treatment of Chiang's story, but one that is noticeably un-cinematic.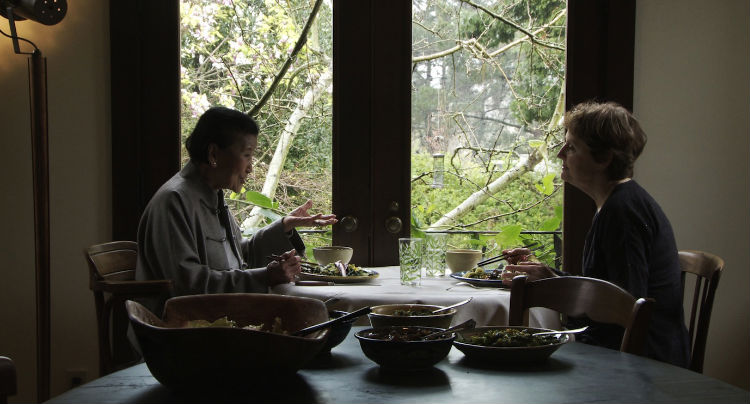 The film moves at the pace it wants, which is almost always slower than convention. It sits idle, asking that you come to it rather than meeting you in the middle. The film's finale, however, is fantastic and certifies it as an authentic food film, not food porn. We see Chiang and a handful of assistants cook a grand meal of authentic Chinese classics ("beggar's chicken"–chicken enveloped in clay and baked–was the most spectacular) for Waters and her friends, and we see every step. From the first chop to the table presentation, Wang cuts no corners and shows us every bit of flawless technique that went into making such sumptuous dishes. yes, the dishes look mouth-watering, but the real value here is that we learn to respect the hard work and skill it takes to bring them to the table.
The Punk and the Princess
In Frank Whaley's Like Sunday, Like Rain, Leighton Meester (Gossip Girl) and Green Day frontman Billie Joe Armstrong play a couple in a crumbling relationship. On Monday night, however, the actor and pop-punk legend were all hugs and smiles as they posed with their director on the red carpet for the film's screening.
This slideshow requires JavaScript.
In the film Meester plays Eleanor, a struggling musician in Manhattan who's just dumped her loser boyfriend (Armstrong) after he got her fired from her barista job by causing a scene. Jobless and homeless, Eleanor miraculously lands a gig as an au pair for a 12-year-old boy-genius named Reggie (Julian Shatkin, terrific) and they form a tight, unexpected friendship as they spend their days together. Reggie's mom (Debra Messing), tries her best to keep him in a bubble of affluence–hiring drivers to pick him up from school, having their maid cook his every meal–but with her gone on a business trip, Eleanor becomes his escape, and his first profound human connection.
Imbalance is the film's main affliction, with some great performances (Meester, Shatkin) being brought down by mediocre ones (Armstrong), and some touching moments (Reggie and Eleanor laying on the grass, exchanging glances) stamped out by distractingly poor ones (every fake-sounding scene between Reggie and his one school buddy). The best thing the film has going for it is the chemistry between Meester and Shatkin, who work so well together that their age discrepancy melts away, and notions of romance don't feel so irksome. The film isn't nearly well-crafted enough to support their efforts, though.
Math Won the War
One of my most anticipated films of the festival, by far, was Morten Tyldum's The Imitation Game, which I saw just prior to the Like Sunday, Like Rain red carpet craziness. Needless to say, I was all smiles as I set up my camera for the step and repeat, as the drama–based on the late English mathematician Alan Turing–didn't disappoint.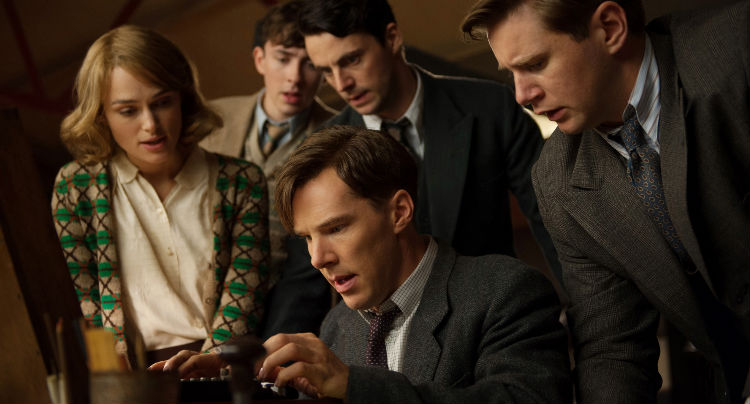 Turing (played by an incredible Benedict Cumberbatch) made history by cracking the Nazi wartime code during WWII, contributing greatly to the defeat of Hitler and his regime, his invaluable work going on to be known as a breakthrough in computer technology. Tragically, Turing went on to commit suicide following abuse by the British authorities, who persecuted him for being gay man. Tyldum's focus, though, is on Turing and his contentious, sometimes hilarious interactions with his team of code-crackers. (Turing was notoriously anti-social, a trait Tyldum mines for comedy.)
Prestige pictures can often feel heavily biased or manipulated, and while The Imitation Game certainly injects many a fictitious incident to keep the drama flowing, it feels largely sincere. It's an absolute thrill to watch Turing and his team–played by Keira Knightley, Matthew Goode, and others–obsess over decrypting Germany's impossible "Enigma" code: We delight in each ingenious breakthrough and hurt for them with each setback. Cumberbatch is fantastic as usual: We see the strain in his face as he fights desperately to find the words to defend himself as he's attacked by those who don't understand him. Mill Valley was yet another stop on the way to the film's arrival at the Oscars next year, where it'll surely be a favorite.