MVFF37 Day 2: Clouds of Sils Maria, Mr. Turner, Dracula vs Frankenstein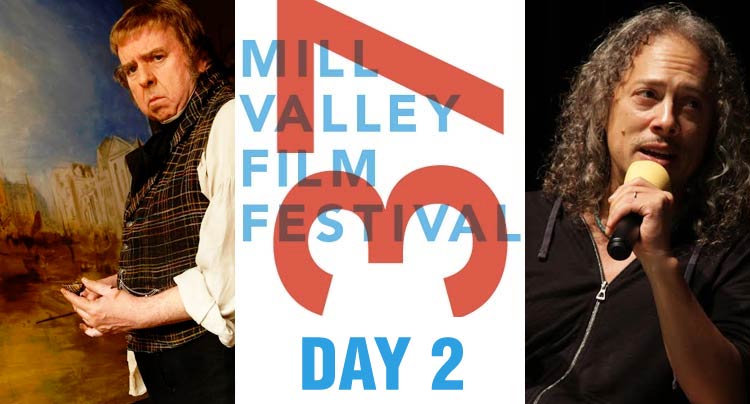 Following a successful opening night at the Mill Valley Film Festival that offered red carpet glamour and a glitzy outdoor celebration, day 2 was all about the festival's bread and butter: the movies. It started with a pair of meaty arthouse dramas harboring powerhouse performances and ended with a metal god presenting a cult horror classic to cleanse the palate and send us home smiling.
Clouds of Sils Maria and Mr. Turner both star brilliant artists playing…well…brilliant artists. Juliette Binoche stars in the former as an eminently well-respected actress wrestling with her past life, while Timothy Spall grunts and groans as he paints masterpieces in his turn as the eccentric 19th century British painter J.M.W. Turner. Both actors' performances will stand amongst the best of their respective careers.
But before we get to the heavy stuff, let's have some fun and talk about our first taste of what's got to be the weirdest/coolest program at the festival.
This slideshow requires JavaScript.
Master of Metal, God of Gore
After two films that were rich experiences to say the least (emotionally draining is another way to put it), it was a treat to end the night with the first installment of the festival's four-part Artists in Residence program, curated by the four members of legendary metal outfit Metallica (who also happen to be local legends). Lead guitarist and horror movie expert Kirk Hammett took to the stage (after a packed autograph session) to introduce one of his favorite horror B-movies, Dracula vs Frankenstein, a cheesy but charming relic from the psychedelic '70s. An avid collector of horror memorabilia, Hammett discussed with festival Executive Director Mark Fishkin his deep love for scary movies, old and new.
Here's what Hammett had to say about his obsession with horror:
Stewart Earns Her Stripes
Olivier Assayas' Clouds of Sils Maria is a serene yet mighty film worthy of its wonderful and universally-adored lead, Juliette Binoche. It's also one of those rare films that passes the Bechdel test (passed only if a film shows women talking to each other about something other than men) with flying colors: Binoche is paired with rising starlet Kristen Stewart for the majority of the film, and believe me, their conversations are endlessly fascinating, with little help from men at all.
Binoche plays Maria Enders, an actress who made a name for herself as a teenager, playing the role of an office assistant who seduces and emotionally torments her older female boss. Now, decades older, Maria has been asked to be in the play again, this time playing the older woman. With her hip, young assistant Valentine (Stewart), she travels to Sils Maria to rehearse for the part, hiking through the Alps and sipping tea in a beautiful estate as she runs lines over and over, trying to connect with her new role as the old one incessantly tugs at her psyche.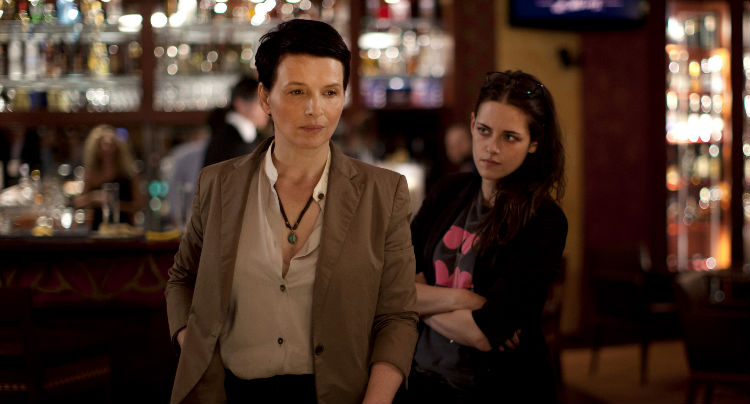 We expect greatness from Binoche, especially with ripe material like this, and she delivers in full. What's surprising is how excellent a dance partner Stewart is, keeping up with her veteran counterpart beat for beat. Honestly, there are some scenes between the two that I can confidently say Stewart was the best part of. She's so perceptive and intelligent and compassionate, and it doesn't hurt that her mellow, under-the-radar vibe fits the role perfectly. Color me impressed.
Growl…Groan…Grumble
Timothy Spall isn't the prettiest man in the world, but he may be one of the world's most valuable actors. He plays Romantic British painter J.M.W. Turner, a toad-like, lumbering man who snorts and groans his way through conversations, in Mike Leigh's Mr. Turner. The performance won Spall a best actor award at Cannes, which is no surprise once you see it; it's positively unpredictable and unforgettable.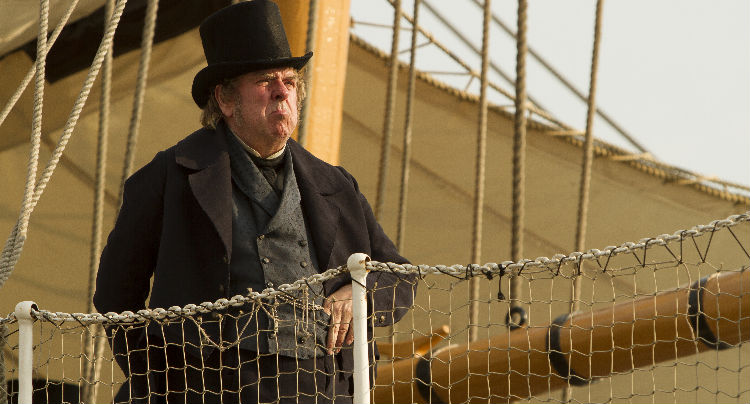 Covering the final 25 years or so in the painter's complex, strange life, the film is a visually stunning portrait of a physically undesirable–but ingenious–man. Cinematographer Dick Pope utilizes some of the prettiest lighting and compositions you'll see this year to amaze our eyes as Leigh's patient camera largely sits idle. It's breathtaking to see Spall's measured performance framed by such sublime imagery, and I implore you to rush out to theaters to catch Leigh's latest masterpiece when it hits theaters this Christmas.
That's it for day 2 of the fest, but stay tuned because we've got loads more coverage coming your way from Mill Valley. If you haven't done so yet (shame on you), check out our coverage of day 1, which includes Hilary Swank and Jason Reitman talking about their new films, The Homesman and Men, Women & Children.