Movies and TV to Stream This Weekend – March 11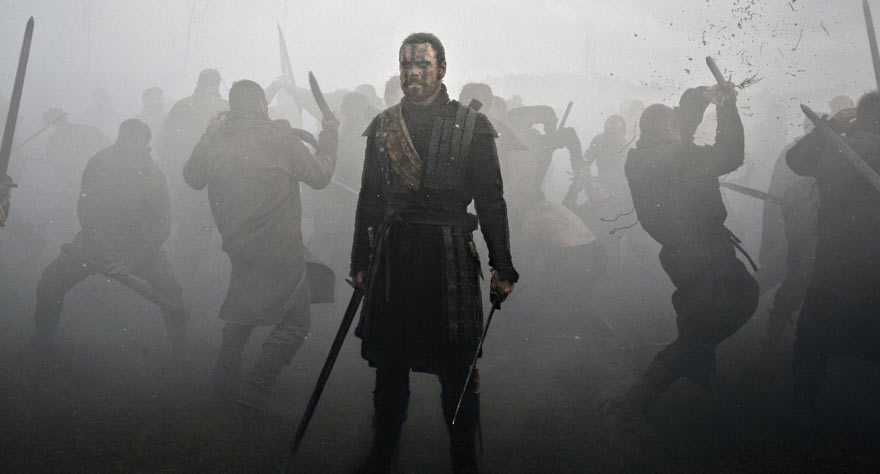 It seems like we could say this every week, but Netflix has made its biggest acquisition yet. According to the Hollywood Reporter, the streaming service has purchased the rights for Will Smith vehicle, Bright. With David Ayer (End of Watch, Suicide Squad) attached to direct, the film is known to be a gritty cop movie and sci-fi/fantasy mash-up, with human Smith teaming up with orc Joel Edgerton to work a case involving a powerful wand. The film was written by Max Landis, so it is sure to be divisive, if nothing else. After a mega deal with international star Adam Sandler and a number of awards contenders and festival favorites, Netflix has now expanded their original film into the bigger budget action territory. We are probably a long ways away from the release of Bright, but it certainly shows that business is picking up for Netflix. They are showing off their deep pockets, which could keep growing if films like Bright become streaming successes.
Netflix
Victoria (Sebastian Schipper, 2015)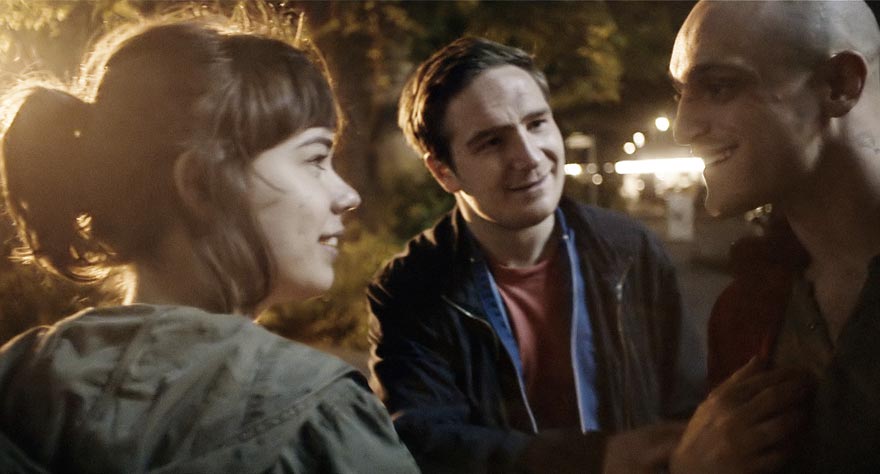 It's easy to be especially cautious about films that have a unique and specific filmmaking hook—in the case of Sebastian Schipper's Victoria, it's the 140 minutes taking place in one shot, a single take. Whenever a gimmick like this is used, you have to wonder if there is anything deeper than the bravura filmmaking, that a competent and entertaining story will unfold, as well. Victoria is the perfect marriage of technical skill, unique filmmaking and rich narrative experience. The truest mark is that Victoria's kinetic storytelling would still be compelling without the presentation. It even becomes enhanced by it, as the character and narrative arcs change in real-time while taking cues in the beats of never cutting to something else. An invigorating, purely cinematic adventure, Victoria is now available to stream on Netflix. For a different take on the film, see our TIFF review.
Other titles new to Netflix this week:
The Blue Hour (Anucha Boonyawatana, 2015)
Flaked (Series, Season 1)
The Forbidden Room (Guy Maddin & Evan Johnson, 2015)
Hateship Loveship (Liza Johnson, 2013)
The Returned (Series, Season 1)
Fandor
River of Grass (Kelly Reichardt, 1994)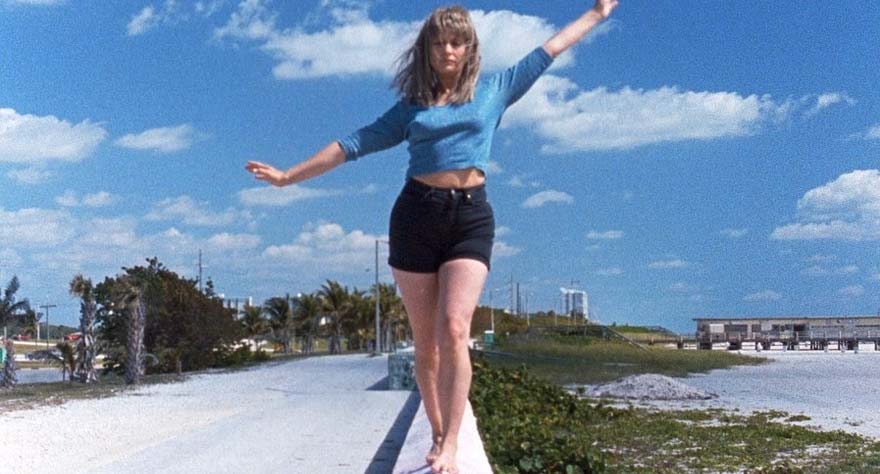 With Kelly Reichardt's debut film getting a limited re-release this weekend, Fandor allows a wider audience to check out the nearly unseen indie. Set in the southern Florida Everglades, the film is a mix of comedy and crime with many of the auteur's narrative and thematic fingerprints. River of Grass debuted at the Sundance Film Festival alongside Clerks and Spanking the Monkey, two other debuts that launched the careers of major filmmakers, but it took Reichardt a little longer to catch on. If you are a fan of Reichardt's work or '90s indie film, River of Grass is a must watch. For more on the film, check out our full review.
Other titles new to Fandor this week:
Boyhood (Keisuke Kinoshita, 1952)
Forbidden Zone (Richard Elfman, 1980)
Les hautes solitudes (Philippe Garrel, 1974)
On the Way to School (Pascal Plisson, 2012)
Ratcatcher (Lynne Ramsay, 1999)
MUBI
Our Nixon (Penny Lane, 2013)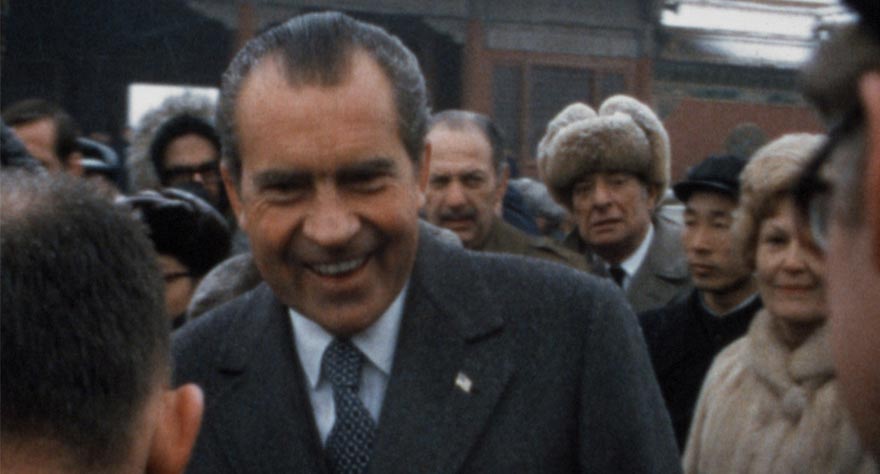 As we are fully in the presidential primary season, MUBI is offering an interesting look at one of the country's most controversial presidents. Using only archival footage taken from video recorded by Nixon's aides during the early years of his presidency, Our Nixon delves deep into his personal and political life, revealing perhaps a more complicated character than the one history has remembered. If you were captivated by the way Amy pushed the documentary form, Our Nixon works in a very similar way with a more relevant and tricky profile. And because all of the film's footage comes from private sources, it has a much more intimate feeling—unique access for any government official, let alone a man who has become either reviled or a punchline over time. You can watch Our Nixon on MUBI until April 9.
Other titles new to MUBI this week:
A Band Called Death (Mark Christopher Covino & Jeff Howlett, 2012)
City of God (Fernando Meirelles, 2002)
Elite Squad: The Enemy Within (José Padilha, 2010)
Pulp Fiction (Quentin Tarantino, 1994)
Two Drifters (João Pedro Rodrigues, 2005)
iTunes & Video On-Demand
Macbeth (Justin Kurzel, 2015)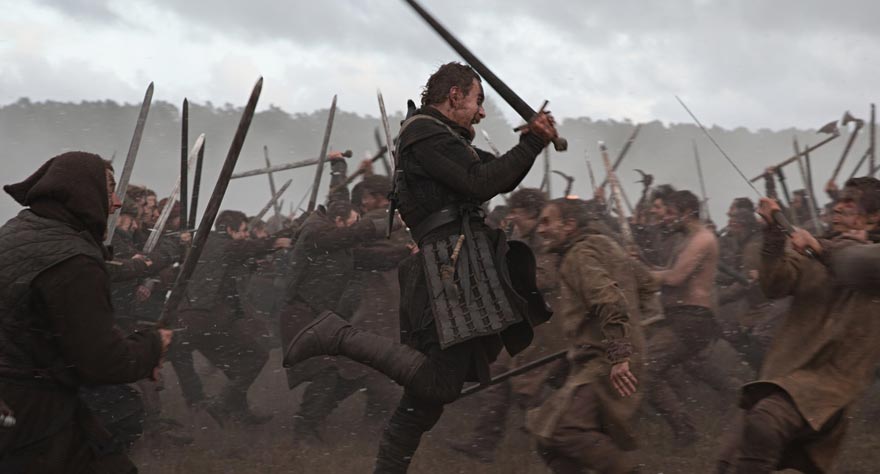 It may not have been the critical or awards favorite that it projected to be, but there weren't many more striking films from 2015 than Macbeth. Cold and dark, the film challenges the viewer with difficult Shakespearean dialogue spoken in thick accents, never holding hands through the narrative. It's the strong look and tone of the film, however, that is likely to captivate. Second-time filmmaker Justin Kurzel (The Snowtown Murders) shows an incredible amount of skill and confidence in making a film with a big cast completely uncompromising, unlike any Shakespeare adaptation you've ever seen. Michael Fassbender delivers a chilling performance as the title character, with Marion Cotillard, Paddy Considine, David Thewlis and others all doing great, austere work.
Other titles new to VOD this week:
Camino (Josh C. Waller, 2015)
Coming Home (Zhang Yimou, 2014)
Daddy's Home (Sean Anders, 2015)
The Hunger Games: Mockingjay – Part 2 (Francis Lawrence, 2015)
Paris Belongs to Us (Jacques Rivette, 1961)