Movies and TV to Stream This Weekend – December 18
Forget the family, the presents, etc… one of the best things about the holidays is the great holiday themed episodes of all our favorite shows. And thanks to the power of streaming, there are tons of hours of Christmas and Hanukkah television specials to stream right now. Here's a quick and dirty guide for some of the best available on Netflix:
Best Holiday TV Specials on Netflix
30 Rock, "Ludachristmas" (S2 E9)
Arrested Development, "Afternoon Delight" (S2 E6)
Cheers, "Christmas Cheers" (S6 E12)
Doctor Who "The Doctor, the Widow and the Wardrobe" (S7 E0)
Friends, "The One with the Holiday Armadillo" (S7 E10)
Futurama, "Xmas Story" (S2 E8)
How I Met Your Mother, "How Lily Stole Christmas" (S2 E11)
The Inbetweeners, "Xmas Party" (S1 E6)
It's Always Sunny in Philadelphia, "A Very Sunny Christmas" (S6 E13)
The League, "Kegel the Elf" (S2 E12)
Lost, "The Constant" (S4 E5)
Louie, "New Year's Eve" (S3 E13)
Mad Men, "Christmas Comes But Once a Year" (S4 E2)
The Office (US), "A Benihana Christmas" (S3 E10)
The Office (UK), "Christmas Special"
Parks and Recreation, "Christmas Scandal" (S2 E12)
The Twilight Zone, "Night of the Meek" (S2 E11)
The West Wing, "In Exelsis Deo" (S1 E10)
The Wonder Years, "Christmas" (S2 E3)
The X-Files, "How the Ghosts Stole Christmas" (S6 E6)
And for all the new-to-streaming suggestions to check out this weekend before you're in all-holiday mode, check out our picks below:
Netflix
Time Out of Mind (Oren Moverman, 2014)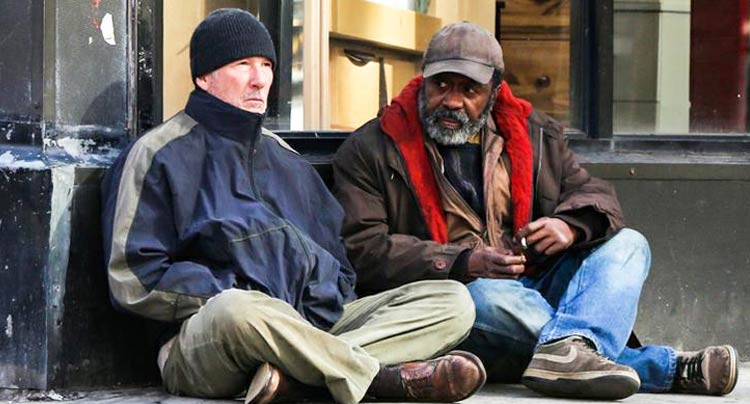 In a crowded year-end film landscape, very good films with award aspiration are always going to fall off the map. Oren Moverman's Time Out of Mind seems to be one this year. The New York City drama stars Richard Gere as a man recently homeless and widowed as he tries to navigate the difficult conditions and the city's complicated process while trying to reconnect with his adult daughter. In three films, Moverman (The Messenger, Rampart) has shown no hesitance to bring heavily dramatic work to the screen, and he employs a very interesting perspective to Time Out of Mind in the way he shoots Gere on the cold streets. The former A-lister doesn't totally blend into the role, but it is a shockingly different look for him. Veteran actor Ben Vereen is great in a supporting role as a fellow homeless man more entrenched in the system. In hopes of not being completely neglected (perhaps like it's subject), you can stream Time Out of Mind now on Netflix.
Other titles new to Netflix this week:
Helix (Series, Season 2)
Fresh Dressed (Sacha Jenkins, 2015)
Make Believe (Clay Tweel, 2010)
Slow Learners (Don Argott & Sheena M. Joyce, 2015)
Theresa Is a Mother (C. Fraser Press & Darren Press, 2012)
Fandor
Le million (René Clair, 1931)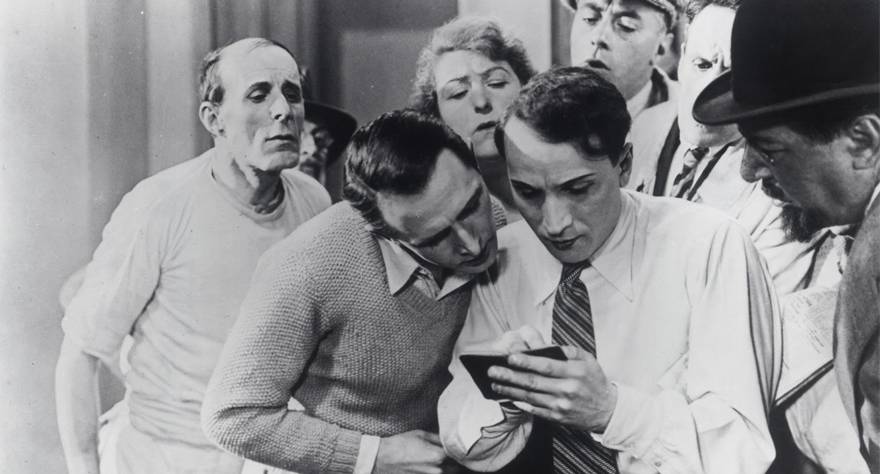 The early sound period is one of my absolute favorites and French auteur René Clair is one of the great masters of the period. Clair is probably best known for À Nous la Liberté, the musical that is shockingly similar to Chaplin's Modern Times, but Le million is every bit as wonderful. Considering that The Jazz Singer happened only four years previously and silent films were still being near 1931, Le million's breadth in use of sound is pretty extraordinary. For its plot, the film is a madcap comedy about a man racing across Paris to recover his jacket that includes a winning lottery ticket in the pocket. It is a light, fast-paced, and music-packed flick unrivaled in its time. You can see Le million as part of Fandor's "Criterion Picks" until December 27.
Other titles new to Fandor this week:
Alice in the Cities (Wim Wenders, 1974)
Babette's Feast (Gabriel Axel, 1987)
A Hard Day (Kim Seong-hoon, 2014)
Speedy (Ted Wilde, 1928)
Zazie dans le métro (Louis Malle, 1960)
MUBI
Kill Bill: Vol. 1 and 2 (Quentin Tarantino, 2003-2004)
In hot anticipation of Tarantino's upcoming release of The Hateful Eight, this is a perfect time to re-watch his mixed-genre double-feature masterpiece Kill Bill. By 2003, the mercurial filmmaker had already made a name for himself, but Kill Bill was perhaps the first clear look at what kind of innovator he is. Originally conceived as one four-hour film, it was eventually broken up to make for a more traditional release—in a way, this foretold the studio mentality of breaking one whole story into different parts. The quality of Kill Bill wasn't affected, though, even as many may prefer to take in both volumes at once. Full of vibrant characters, a very cool martial arts throwback plot, and a number of stunning action sequences, its legacy lives on as its creator continues to push the cinematic envelope.
Other titles new to MUBI this week:
In the Fog (Sergei Loznitsa, 2012)
Le Pont du Nord (Jacques Rivette, 1981)
Tabu (Miguel Gomes, 2012)
Tabu: A Story of the South Seas (F.W. Murnau, 1931)
Video On-Demand
The Visit (M. Night Shyamalan, 2015)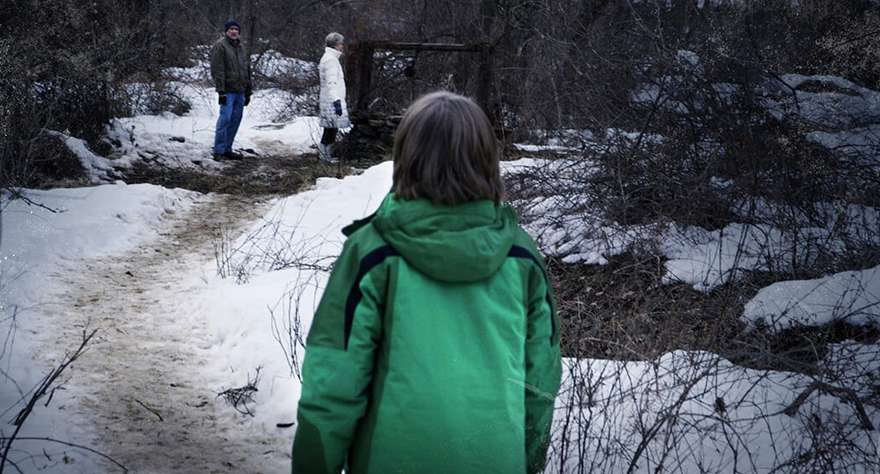 As you spend time with your family this holiday season, keep in mind that it could be worse—as is evident in faux-doc horror film The Visit. Hailed as M. Night Shyamalan's return to quality filmmaking, the film is a thoroughly satisfying thriller with a few genuinely scary sequences. There may be plot details that don't quite hold up and the inevitable twists may not exactly be any grand revelation, but this is no doubt the work of a very talented filmmaker who is looking to use the horror subgenre in creative ways. Of special note is Chicago stage actress Deanna Dunagan who gives a remarkable performance as Nana—at times heartbreaking, at other times completely frightening, she is obviously giving her all to the role and it pays off. You can check out The Visit to rent or buy on iTunes this week, three weeks before DVD and Blu-ray.
Other titles new to VOD this week:
He Named Me Malala (Davis Guggenheim, 2015)
Mission: Impossible – Rogue Nation (Christopher McQuarrie, 2015)
Ted 2 (Seth MacFarlane, 2015)