Movies and TV to Stream This Weekend – February 26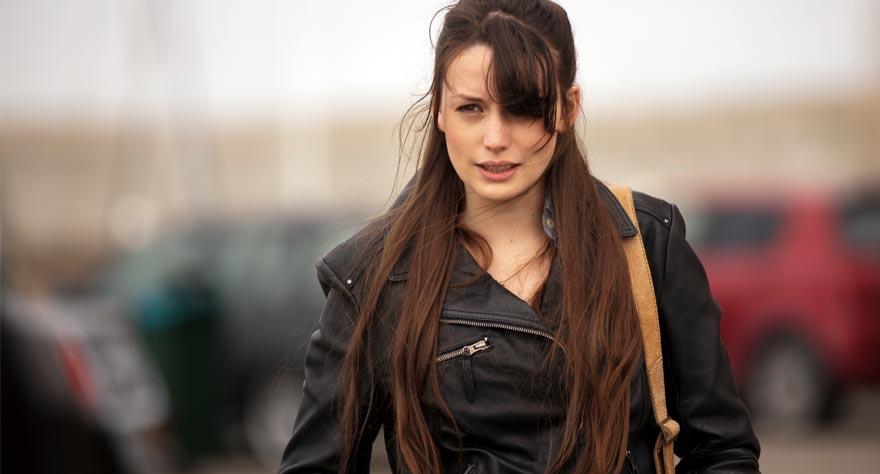 At this point we'll just assume that you've seen all of this year's Oscar nominated films, even The 100-Year-Old Man Who Climbed Out the Window and Disappeared (which can be streamed on Amazon Prime), so we can focus on past Best Picture winners available for streaming. While you can rent most of these films on Amazon and other VOD platforms, these are the winners you can check out on Netflix:
Best Picture Winners Streaming on Netflix
Wings (1929)
The Greatest Show on Earth (1953)
Around the World in 80 Days (1957)
Amadeus (1985)
Forrest Gump (1995)
The English Patient (1997)
Shakespeare in Love (1999)
American Beauty (2000)
After bingeing on Oscar history, you should check out these films and television shows new to streaming this week on all the various platforms:
Netflix
Crouching Tiger, Hidden Dragon: Sword of Destiny (Yuen Woo-ping, 2016)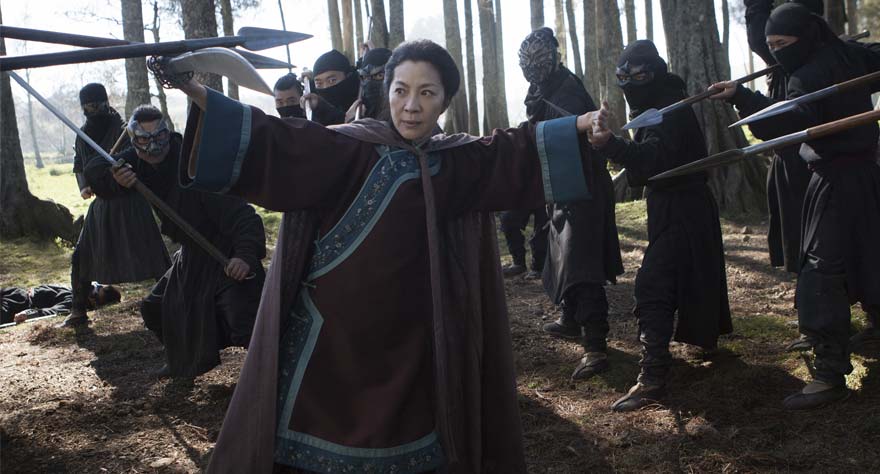 The next big venture in Netflix's goal of movie domination, Crouching Tiger, Hidden Dragon: Sword of Destiny receives its streaming release at the same time of its theatrical and IMAX release. Unlike Beasts of No Nation, however, this sequel doesn't have quite the same lofty awards hope—that's not a big deal as long as Crouching Tiger delivers on the martial arts action we're expecting. Artful martial arts films have been receiving more and more critical and cult success, starting with the insane popularity of Ang Lee's Crouching Tiger, Hidden Dragon through the Raid and Ip Man series and last year's The Assassin. In the film, Michelle Yeoh returns as the badass Yu Shu Lien, joined by newcomers Donnie Yen and longtime director and fight choreographer Yuen Woo-ping. We shall see if Sword of Destiny can re-capture of the magic that came before it and continue the martial arts critical momentum, but its release on Netflix is noteworthy regardless.
Other titles new to Netflix this week:
Bare (Natalia Leite, 2015)
Fuller House (Series, Season 1)
The Summer of Sangaile (Alante Kavaite, 2015)
Fandor
Tricked (Paul Verhoeven, 2012)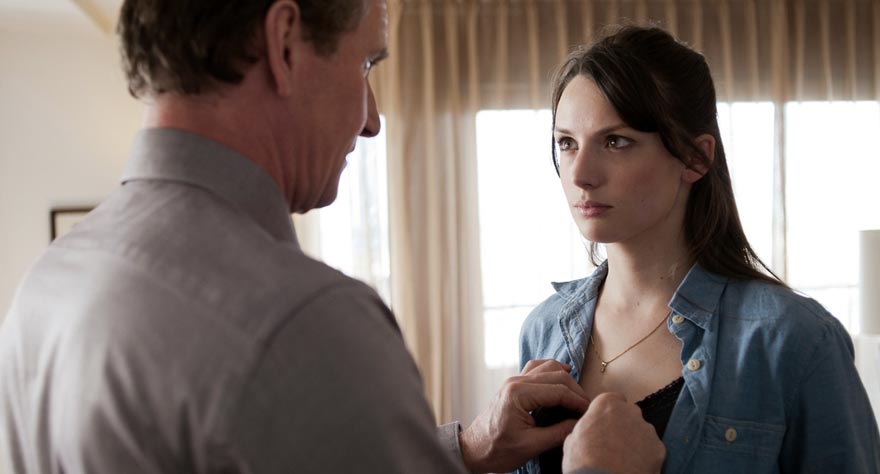 Through the 80s and 90s, Paul Verhoeven was one of the most audacious and wonderful filmmakers working—unfortunately, after a few notable flops, he largely disappeared from the cinema, only making two films in his native Netherlands after 2000. His newest film, Tricked, is finally coming to the U.S. with a limited theatrical run with a simultaneous release on streaming service Fandor. The film's major hook is its unique production, which employed an open source strategy to write its script. Credited screenwriter Kim van Kooten wrote the first few pages, just enough to set the basic premise and introduce a few characters, before turning it over to the public to submit their ideas, plot, and dialogue. From there, Verhoeven and his production team took the best aspects of the submissions to fill out the rest of the film. Tricked takes place at the 50th birthday party of a wealthy businessman as his various affairs begin to come together. Overall, it's a very funny, bawdy sex comedy that feels more complete than you'd think with its production story. And even though there are dozens of uncredited screenwriters on the film, it keeps its auteur's provocative voice.
Other titles new to Fandor this week:
Babette's Feast (Gabriel Axel, 1987)
Closely Watched Trains (Jirí Menzel, 1966)
Fanny and Alexander (Ingmar Bergman, 1982)
The Great Beauty (Paolo Sorrentino, 2013)
Z (Costa-Gavras, 1969)
MUBI
The Barbarian Invasions (Denys Arcand, 2003)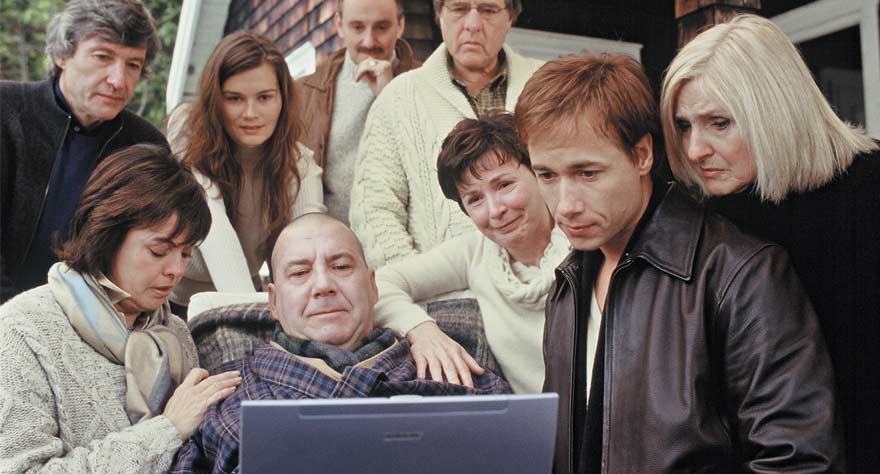 MUBI kicks off a run of Best Foreign Language Film Oscar winners with Canadian comedy The Barbarian Invasions. Sequel to Arcand's The Decline of the American Empire, the film takes place seventeen years later while its characters have grown older, had children, and seen their lifestyles and political leanings change. The film's lead character, Rémy (Rémy Girard), has been diagnosed with cancer, which leads him to reunite with his estranged son (Stéphane Rousseau). With the backdrop of a struggling economic situation and political strife in Quebec, the characters banter about their philosophies on life and politics, often very humorously. Full of fantastic characters, The Barbarian Invasions is a sharp and funny film that explores life and love. Along with its Oscar win, it was also nominated for its screenplay, which is rare for a foreign language film and highlights how smartly it tackles its topics through its characters. You can stream The Barbarian Invasions on MUBI until March 25.
Other titles new to MUBI this week:
Fidelity (Andrzej Zulawski, 2000)
Fort Buchanan (Benjamin Crotty, 2014)
Friends for Eternity (Gabriel Abrantes & Daniel Schmidt, 2011)
The Official Story (Luis Puenzo, 1985)
Sidewalk Stories (Charles Lane, 1989)
iTunes & Video On-Demand
The Nightingale (Philippe Muyl, 2013)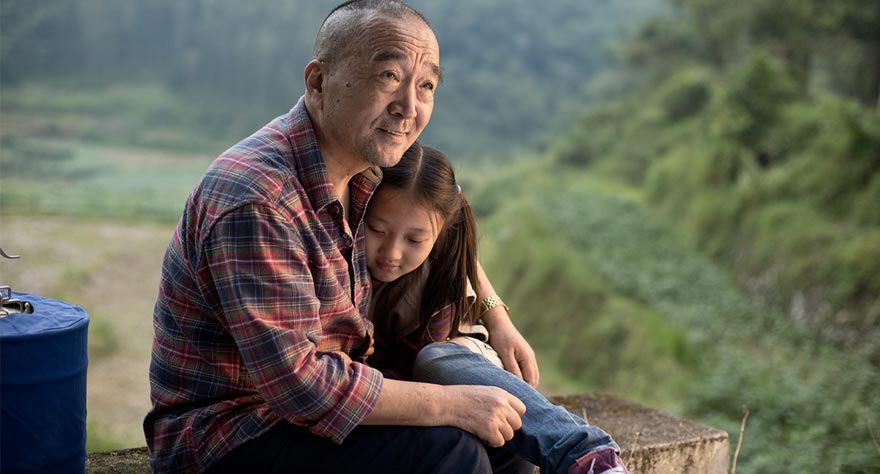 China's Academy Award submission in 2014, The Nightingale finally comes to the U.S. on iTunes and VOD this week. It is a simple and beautiful story of an elderly man who goes on a journey to a countryside village with his city-ized granddaughter. The film makes takes a sharp look at the differences between the growing urbanization in China and the stunning landscapes outside of its mega-cities. Directed by an outsider, Muyl's camera absorbs the environments with incredible appreciation, making for a visual feast. Thematically, it explores the disconnect we have with our environment as that becomes less valued—it's not exactly new thematic ground, but the film's visual sense and understated narrative work through the themes wonderfully.
Other titles new to VOD this week:
The Affair (Series, Season 2)
The Big Short (Adam McKay, 2015)
Brooklyn (John Crowley, 2015)
Entertainment (Rick Alverson, 2015)
Yosemite (Gabrielle Demeestere, 2015)