Mill Valley Film Festival Announces 2014 Dates and Call For Entries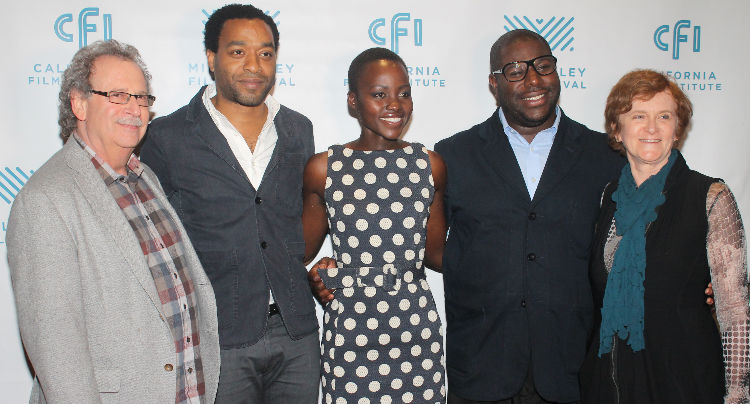 Mark Fishkin, California Film Institute (CFI) Executive Director and Founder, has announced that the 37th annual Mill Valley Film Festival (MVFF) will be held October 2 – October 12, 2014.
MVFF's programming team, led by Zoë Elton, Director of Programming, also announced the Festival's Call for Entries in all categories, including feature length films (50 + minutes) and short films in the following genres: Narrative, Documentary, Animation, Children and Family, Experimental and Youth Produced. Festival sections include Official Premieres, World Cinema, US Cinema, Valley of the Docs, Children's FilmFest, and the popular "5@5" shorts programs.
MVFF's regular submission period begins March 1 and ends May 16, 2014.
The Mill Valley Film Festival entry form is available for download at mvff.com. Preview formats for submissions are DVD (NTSC: Region 1 or Region 0). MVFF will also accept online submissions through Without A Box, withoutabox.com, as an economical, eco-friendly, and secure alternative to traditional hard-copy DVD submissions. Presentation formats for films accepted to MVFF include 35mm, DCP, and HDCAM.
Designated as one of the "20 Film Festivals Worth the Entry Fee" by Moviemaker magazine, the Mill Valley Film Festival offers a high profile, prestigious, non-competitive environment perfect for celebrating the best in independent and world cinema. 
With a reputation for launching new films and creating awards season buzz, MVFF has a knack for spotting emerging talent as well as drawing legendary artists. Know as the filmmaker's festival, MVFF welcomes more than 200 filmmakers and guests from around the world and has hosted such luminaries as Dustin Hoffman, Ang Lee, and Steve McQueen.
Last year, the festival featured 200 screenings, representing 49 countries with 43 official premieres and more than 40,000 audience members present.
[Pictured at top: Mark Fishkin, Chiwetel Ejiofor, Lupita Nyong'o, Steve McQueen, and Zoë Elton at the 2013 festival.]