MVFF37 Day 8: The Theory of Everything, 10,000 KM, & Living Is Easy With Eyes Closed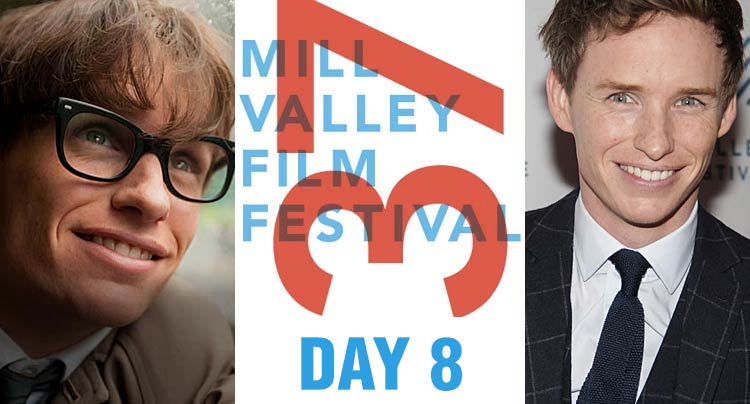 Forget waiting for the weekend to bring in the heavy hitters, Mill Valley says "It's Thursday. Let's party!" And what better way to kick off an early weekend than with the stirring and emotionally sensational biopic of Stephen Hawking, The Theory of Everything. Already gaining significant accolade for his performance as Stephen Hawking, Eddie Redmayne was in attendance at the screening, and in the Q & A following the film was awarded the Mill Valley Award. The film comes to U.S. theaters November 7, and has already received our stamp of approval after seeing it at TIFF, but based on this early screening's audience reaction, awards season competition should be plenty steep.
The Perfect Equation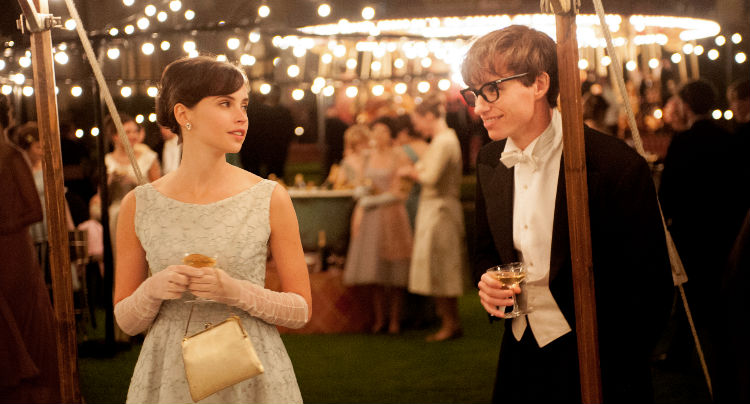 [Ananda]
When the filmmaker of one of the best documentaries ever made, Man on Wire, decides to take on a narrative feature about one of the greatest minds of our time, viewers can breathe easy. There's an appreciation for the full spectrum of a life story that a documentary director must possess, not to mention the patience that is requisite for such work. James Marsh does justice to not only Jane Hawking's memoir, Travelling to Infinity: My Life with Stephen, but provides incredible insight into the mind of one of the consummate theoretical physicists and cosmologists in existence, while providing a stunning view into the life of an ALS survivor. You can keep your ice bucket challenges folks, just go see Theory of Everything and soak up the insight therein.
This slideshow requires JavaScript.
Eddie Redmayne is a pillar of disciplined acting, contorting his body, speaking with his eyebrows, and encapsulating the debonair nonchalance of pure genius. His Mill Valley award is well deserved and it's practically a given he should expect more statues in the months to come. With an entirely different sort of performance that's equally fantastic, Felicity Jones is the life and energy of many of the film's scenes, depicting the determined young woman who fell in love with the mind of a genius and took on the challenge of ensuring he'd live long enough to continue his brilliance. It takes a special person to support a person of such intimidating intelligence. It takes a special person to care for someone with such a debilitating disease; it takes an extraordinary actor to depict all of that AND instill this person with true humanity and grace. Jones nails it.
This cast + this director + this story = an absolute success of a film. A perfect reminder of the limitlessness in all of us — those who are caretakers and those who suffer — and an ode to those who have the capacity for enormous thought in our society.
Long Distance Never Works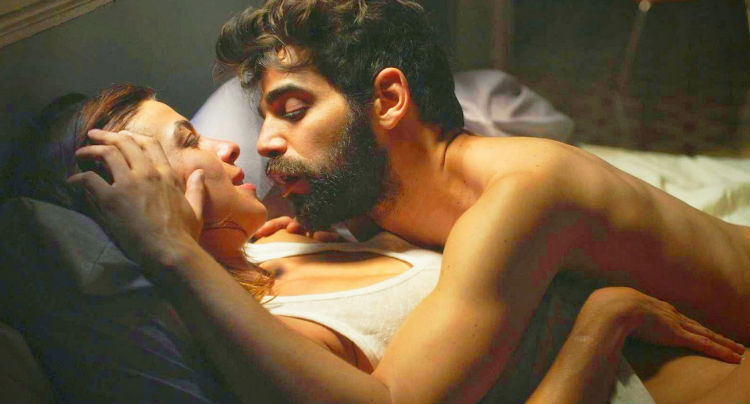 [Ananda]
It's sort of hard to have sympathy for the relationship depicted in 10,000 Km after seeing a film like The Theory of Everything, where a couple is challenged by an absolutely crippling disease that will affect every day of their lives together. In Carlos Marques-Marcet's film the couple in question, Alex (Natalia Tena) and Sergi (David Verdaguer) are tested when Alex is offered a photography residency in LA, far from the couple's established home in Barcelona. After much discussion, they decide the offer is too good to pass up, and it's only for a year, so Alex heads to LA and the two maintain their relationship via the Internet.
The film made our Must See Indie list recently, and while Marques-Marcet proves his worth with some expertly crafted filmmaking — long takes with little editing, maintaining viewer interest for a movie that basically takes place in two apartments and the imagery of Google Maps — what the film lacks is some perspective. Alex and Sergi are clearly the passionate sort of couple who find their separation to be incredibly difficult based on the chemistry that has fueled their relationship (the film is bookended with some intense sex scenes). But that's where the film goes astray. The implication of the film is that technology is an ineffective tool in maintaining a relationship — even one with years of history — and can indeed lead to further destruction when Facebook becomes a stalking mechanism and video sex isn't personal enough. But in the case of this film it doesn't seem that the technology is actually the destructive factor in Alex and Sergi's relationship, instead its their own hubrises: Sergi's controlling and insecure temperament and Alex's inability to defend herself and communicate her wants. They end up where you'd expect, but not for the reasons the film tries to suggest.
Close Your Eyes And I'll Kiss You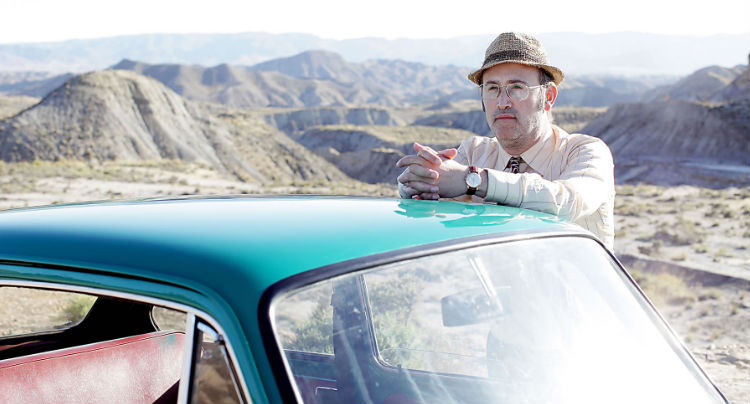 [Bernard]
Now, let's brighten things up a bit after all that romantic tumult. A fun-loving road movie set on the beautiful coast of Spain in the '60s, Living is Easy With Eyes Closed follows Antonio (Javier Cámara), an optimistic, compassionate school teacher on a quest to meet his hero, John Lennon, who's reportedly filming a movie in Almeria. Winding down the picturesque coastal roads on his way to meet the Beatle he picks up two companions: Belén (Natalia de Molina), a pretty, pregnant twenty-something, and Juano (Francesc Colomer), a runaway teenager with a Beatles haircut. Together, the trio share good times as they make their way to a small village just outside the movie set, where the indomitable Antonio must figure out a way to infiltrate the set and meet Mr. Lennon.
Directed by Spanish filmmaker David Trueba, the film is exhilaratingly upbeat, a three-way buddy movie that doesn't hesitate when it comes to being adorable. It would be a mistake to scoff at the film's relentlessly positive energy; you must be willing to let go of pretension and open yourself up to the good vibes to get the fully appreciate the film's message. Cámara, with his knowing smiles and gentle eyes, serves as the perfect tour guide for this sun-drenched Spanish adventure. Those expecting the film to be set to a playlist of Beatles songs will be slightly let down (this is an indie film, after all, and The Beatles equals big bucks), but may be surprised to find themselves having so much fun they won't miss the Fab Four classics.