MVFF37 Days 10 & 11: After The Fall, Timbuktu, & Wild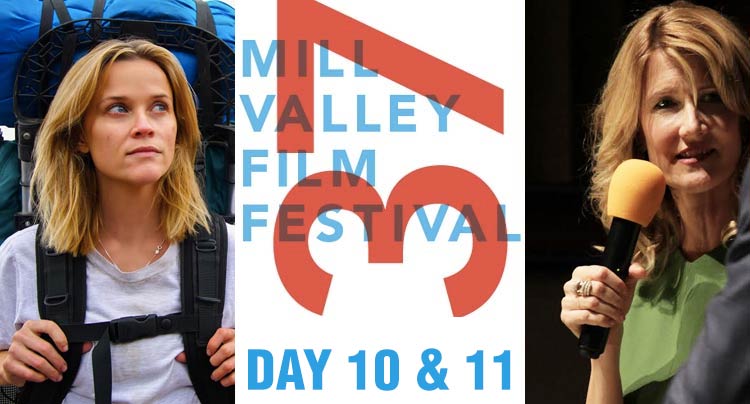 Closing weekend of the Mill Valley Film Festival just proves the authority of this small festival. It's rare for a film festival to have such a high percentage of excellent films. No wonder its gained a reputation as a finely curated festival with its tastes squarely in line with mass audience appeal, not to mention the Academy. Surrounded by the beauty of Marin County, and with the emphasis always fixed on the art and not a hectic or saturated film lineup, Mill Valley provides one of the best festival experiences a modern movie lover can have. It's been an excellent 11 days and the last two days left us especially satisfied.
Part-Time Bad Guy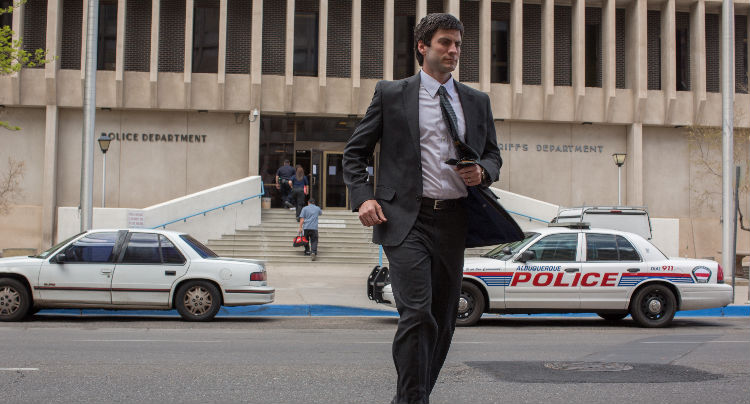 [Ananda]
With film leads Wes Bentley and Jason Isaacs on hand to support him, first time director Saar Klein happily introduced his film After the Fall Saturday night, immediately telling the audience he wanted them to feel they could laugh, even if it seemed uncomfortable. An award-winning editor, Saar has worked most especially with Terrence Malick with whom he edited The Thin Red Line and The New World. If nothing else, Saar at least picked up on Malick's sense of quiet storytelling, and his film uses the technique expertly.
The tale of an insurance adjustor, Bill Scanlon (Wes Bentley), who has recently been laid off, the film begins with Bill continuing his daily routine in order to avoid disclosing to his wife (Vinessa Shaw) that their situation has changed. Exhausting all his contacts, Bill tries with no success to find himself another job. At a particularly low moment he takes his pistol, wanders off into the desert and contemplates just what he's capable of. Driven by thirst he wanders into a nearby model home, stumbling upon an adulterous couple using the house's accommodations. They mistake his gun in hand as a stickup and offer all their money. Driven to new lows, Bill takes it, willingly. Thus Bill's entrance into the quick cash life of petty crime, and as the bills pile up, he risks more and more to steal his way into keeping his family afloat.
As an especially upright man in every other aspect of his life, it's not surprising Bill befriends a local down and out detective (Jason Isaacs), despite the threat this poses to his new career. But Bill's downfall may just be that he isn't actually a bad guy. Klein's morally ambiguous tale is appealing for much the same reasons Breaking Bad sucks viewers in, and it even takes place in Albuquerque as well. But whereas Walter White honed his criminal craft, Bill is always at odds with his new profession, and at every moment at war with himself. Bentley handles the complexity with ease, his face reflecting Bill's innocence, but always with an undercurrent of tension, ready to snap. Isaacs as Detective McTiernan is more of a stretch, but Klein pulls it all together into an intriguing and compelling film.
In The Way Of Beauty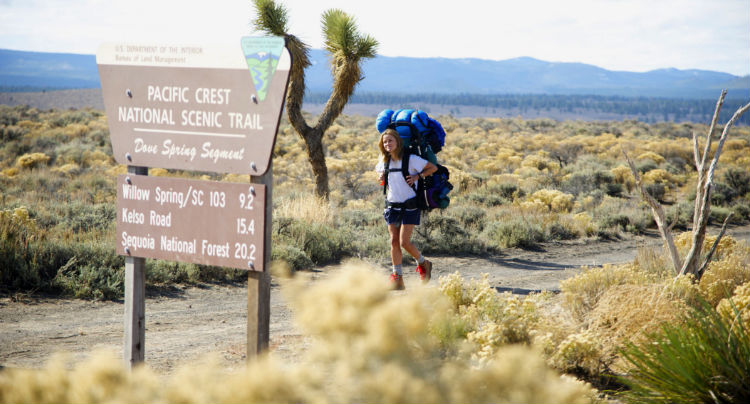 [Ananda]
As if bringing us the raw and transcendent Dallas Buyers Club last year didn't prove his worth enough, Jean-Marc Vallée presents another stirring biopic. Based on Cheryl Strayed's memoir, Wild: From Lost to Found on the Pacific Crest Trail, the film Wild recounts Strayed's journey to face her demons by walking 1,100 miles on one of the longest trails in America, up California to Washington. Buying herself REI equipment she doesn't know how to use, and loading up an enormous hiking pack, Cheryl (mesmerizingly played by Reese Witherspoon) slowly sets out along a path in the Mojave desert with no clear ambition other than to try and find where she went wrong in life. Still in grief at the loss of her mother (portrayed in memories by Laura Dern in scene-stealing loveliness) and having recently divorced her husband after cheating on him multiple times and fallen in with heroin users, Cheryl's final fall to the bottom was an unplanned pregnancy and subsequent abortion.
Cheryl's distrust of men is everywhere throughout the film, instilled in her by an abusive alcoholic father, and perpetuated by the occasionally skeezy man  she runs into as a single woman on a reclusive trail. Some of her more harrowing moments have less to do with the wild and more to do with the people she comes across. With a subtle and highly effective narrative running throughout the film, the words of the book are used excellently to showcase the transformation happening within Cheryl during her journey. As she learns to forgive herself. As she learns to let go of her anger at the universe for taking her mother so early. As she finds strength and manages never to give up despite having permission to do so.
This slideshow requires JavaScript.
While there is clearly plenty of beautiful landscape to look at throughout the film, Vallée's camera focus always includes Cheryl. It's her connection to the world she's trudging through that allows viewers to experience her realizations with her. With exquisite cinematography by Yves Bélanger and a perfectly paced screenplay by Nick Hornby, this film may just win as my favorite of the festival. And I'm not alone in my thinking. The California Film Institute awarded the unparalleled Laura Dern with the Mill Valley Award for her performance in Wild, presented to her by Andrew Stanton, Pixar legend extraordinaire. Her passion for the film was eloquently stated in her acceptance of the award, and I'd be surprised not to hear her name circulating among award buzz in the next few months.
Hope Endures In the Desert Sun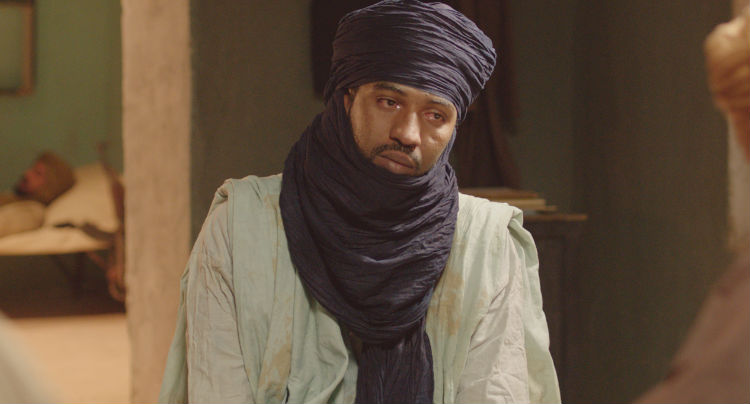 [Bernard]
After watching Abderrahmane Sissako's stunning ensemble piece Timbuktu, the general feeling people walking out of the theater was one of deflation. "I'm going to need a pick-me-up after that one!" I heard someone say. The film, set in the harsh desert landscape of the titular North African city, does admittedly end on a tragic note. The impression that endures, however, is of the beautiful relationships and quiet moments shared by the characters before the film's dark finale. C'est la vie.
The film's handful of stories are more parallel than interwoven, overlapping at key moments. The larger theme of the picture is the contentious, often violent dynamic between the oppressive Muslim jihadists patrolling the streets with their weapons and the indomitable citizens who refuse to compromise their humanity, often paying the highest price for their transgressions.
These are sweet people: We see a loving family of three, living a quiet life under the Sahara stars, herding cattle during the day; a group of musicians, playing their instruments quietly so as not to alert nearby jihadists. Despite their innocuous lifestyles, their oppressors always loom, ready to descend: A young woman is forced to marry a jihadist man, despite her mother's refusal; a woman fishmonger is taken into custody after refusing to wear gloves. Their fighting spirit is inspiring, and Sissako does African cinema proud.