Michael Fassbender Rages in Tense, Operatic 'Steve Jobs' Trailer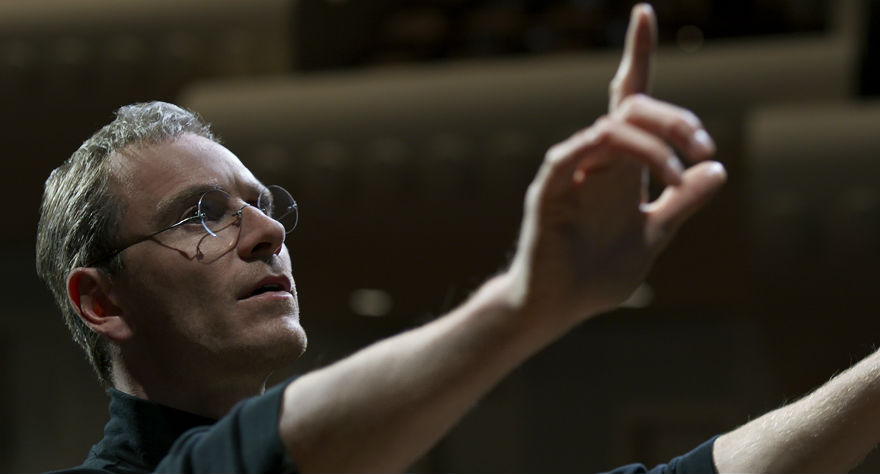 It's incomparable, in the modern age, the impact Steve Jobs had on the world. Tremors of his influence will permeate technology and culture years after his death, and the movie industry is no exception. Aside from the movies Pixar continues to churn out (Jobs was the studio's majority shareholder since 1986), Jobs' presence was more literally felt in Joshua Michael Stern's 2013 pile of rubbish, Jobs, a pale, trashy representation of one of the most colorful lives ever lived in the public eye. That movie marked the false start to a line of Jobs biopics and documentaries (Alex Gibney's Steve Jobs: The Man in the Machine is out this fall) that'll stretch on into the foreseeable future.
Next in line to interpret Jobs' story are two of our best: Danny Boyle and Aaron Sorkin. The director/writer dream team's Steve Jobs has got a new trailer showing off Boyle and DP Alwin H. Küchler's rich imagery and Sorkin's nimble banter. We also get a good look at the cast, which includes Michael Fassbender as the man himself, Seth Rogen as burned right-hand-man Steve Wozniak, Kate Winslet as Macintosh marketing chief Joanna Hoffman and Jeff Daniels as Apple CEO John Sculley.
Aside from the fact that Fassbender looks and sounds much less like Jobs than Ashton Kutcher did, Boyle's take on the modern American myth looks to be a better film than Jobs all around, with a more frenetic, focused approach to the story. It's set backstage at three pivotal Apple product launches which, if you think about it, should be the perfect playing field for Sorkin to dole out his acrobatic verbiage. Boyle's one of the most reliable filmmakers of our generation, and the film's new trailer seems to indicate he won't start failing us now.
Steve Jobs arrives on October 9th.