Michael Fassbender is 'Steve Jobs' in New Trailer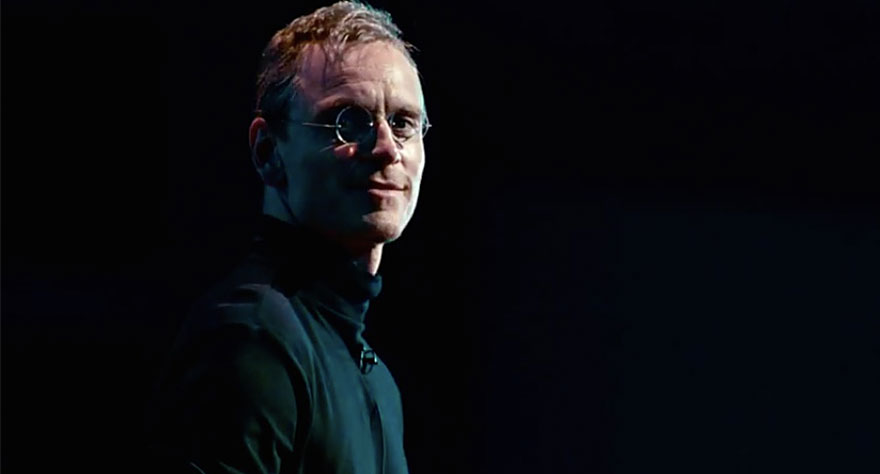 Every since the passing of Apple founder Steve Jobs, a whole slew of movies have set themselves in motion in an attempt to capture some of the magic of the man himself. Only two seem to have come to fruition (not counting the 2013 Funny or Die satire). The first of those two, Jobs starring Ashton Kutcher, popped up in 2013 to mostly horrible reviews and failed to make any lasting impressions. This year brings the second, and much more promising, Steve Jobs.
Steve Jobs looks to have a more contained plot than Jobs, with the film taking place backstage at three iconic product launches, crescendoing to the 1998 release of the iMac.
Written by walk-n-talk godfather (and Oscar winner) Aaron Sorkin and directed by Oscar winner Danny Boyle, Steve Jobs stars the never-hotter Michael Fassbender as the iconic CEO. Supporting Fassy is a great cast: Kate Winslet as Joanna Hoffman, Seth Rogan as Steve Wozniak, and Jeff Daniels as John Sculley.
Steve Jobs arrives in the Oscar friendly slot of October 9th. Check out the first teaser for the film below.