Magnolia and Paramount Link Up to Distribute 'Happy Christmas'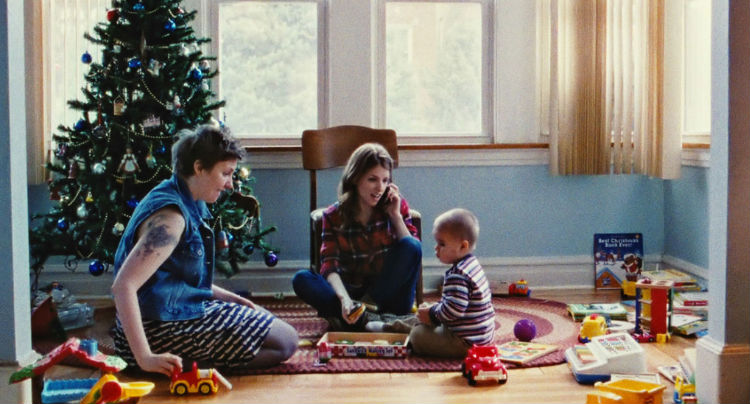 Today, Magnolia Pictures and Paramount Pictures announced that they will collaborate to bring Joe Swanberg's Happy Christmas to theaters and home video worldwide.
The film, which premieres at Sundance this Sunday, is written and directed by Swanberg and stars Anna Kendrick, Melanie Lynskey, Mark Webber, Lena Dunham, and Swanberg himself.
Magnolia will be handling US theatrical and VOD distribution, while Paramount will handle US DVD and Blu-ray distribution and all international rights. Magnolia also handled Swanberg's Drinking Buddies last year.
Here's the synopsis, via Magnolia/Paramount:
Anna Kendrick plays Jenny, an irresponsible 20-something who comes to Chicago to live with her older brother Jeff (Swanberg), a young filmmaker living a happy existence with his novelist wife Kelly (Lynskey) and their two-year-old son. Jenny's arrival shakes up their quiet domesticity as she and her friend Carson (Dunham) instigate an evolution in Kelly's life and career. Meanwhile, Jenny strikes up a rocky relationship with the family's baby sitter-cum-pot dealer (Webber).
"I'm excited to continue my relationship with the innovative people at Magnolia and to start a new relationship with Paramount," said Swanberg. "HAPPY CHRISTMAS is a personal and important film for me and I can't imagine better partners to help connect it with audiences around the world."
"We're thrilled to be in business with Joe again on this lovely gem of a film," said Magnolia President Eamonn Bowles. "Joe's skill with actors is formidable, and this terrific cast gives wonderful performances all around."
"We are looking forward to bringing this original, fresh film to home viewing audiences in the U.S. and internationally," said Syrinthia Studer Senior Vice President, Marketing and Acquisitions, Paramount Home Media Distribution. "HAPPY CHRISTMAS has broad appeal, an exceptional cast and an engaging story that we believe will be well received both here and abroad."
Magnolia is eyeing a theatrical release in the summer of 2014.