'Listen Up Philip' Trailer Reveals Jason Schwartzman's Alienating Author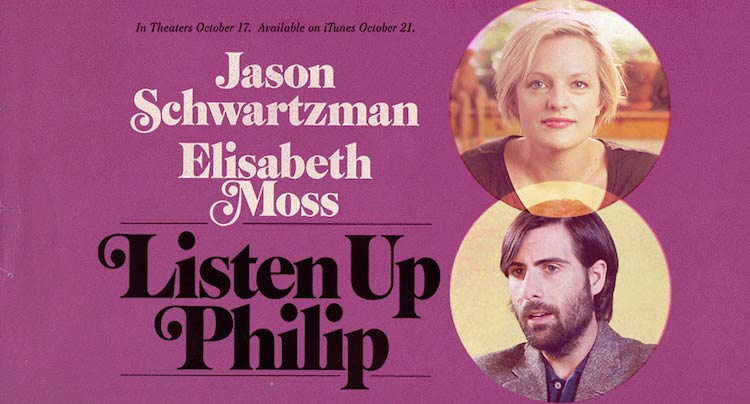 Writer/Director Alex Ross Perry's follow-up to his micro-budget feature The Color Wheel, Listen Up Philip now has released a new trailer ahead of its upcoming appearances on the fall film festival circuit. Strong reviews of the film and Perry's previous work helped make Listen Up Philip one of Way Too Indie's choices for our Essential Fall Films list. Starring Jason Schwartzman as the titular Philip, the movie tracks the narcissistic author as he awaits the publication of his second novel.
The trailer features little of the Rushmore star, instead focusing on the people in Philip's life and their predominantly antagonistic words for him. Elisabeth Moss co-stars as Philip's photographer girlfriend Ashley, stating in the teaser, "honestly sometimes you're impossible to live with." The cast also includes Krysten Ritter, Jess Weixler, Joséphine de La Baume and Jonathan Pryce.
After premiering at this year's Sundance Film Festival, Listen Up Philip makes its Brazilian, Canadian, and British debuts at the Rio de Janiero International Film Festival, Vancouver International Film Festival, and London Film Festival, respectively. It will also play the New York Film Festival before its upcoming limited release, scheduled for October 17th. The movie will also be available through iTunes on October 21st.
First trailer for Listen Up Philip