LISTEN: Two Chaotic Tracks from 'Birdman' Drum Score by Antonio Sanchez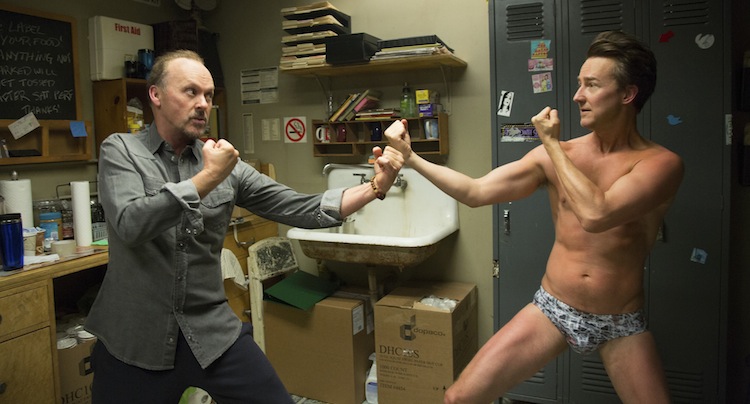 If the multitude of pre-release clips and teaser trailers hasn't done enough to quell your anticipation for this weekend's rollout of Birdman in NYC and LA, the Milan Records SoundCloud page has something you might need to hear. Jazz drummer Antonio Sanchez put together an all-drum score that crashes and bangs in the background of Birdman's chaotic scenes, and now you can hear two snippets from that drum score online and embedded below.
Birdman, which had its World Premiere at the Venice Film Festival before making it's debut as the Closing Night Film of the New York Film Festival, tells the story of Riggan Thomson, once famous for the popular superhero character "Birdman," now attempting to reclaim his past glory on the Broadway stage. Starring Michael Keaton, Emma Stone, Edward Norton, Naomi Watts, Amy Ryan, Andrea Riseborough, and Zach Galifianakis, Birdman is the 5th feature film from director Alejandro González Iñárritu and is expected to make a splash during the upcoming awards season.