NYFF 2014: Last Hijack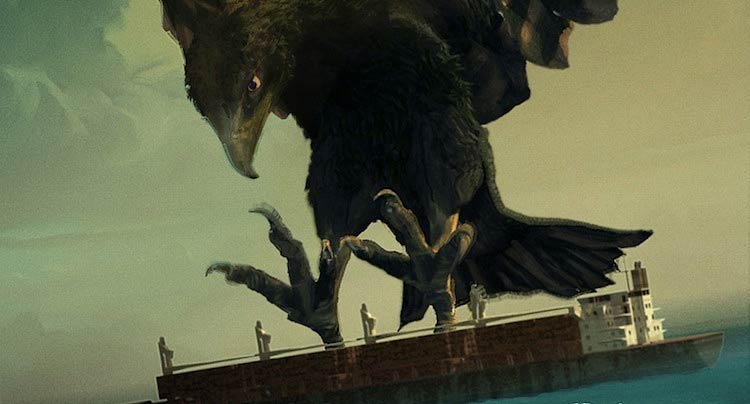 Last Hijack is a hybrid of documentary and animation, set in the failed state of Somalia and told from the perspective of a former pirate struggling to resist the temptations of the life he left behind. Tracking Mohamed, the film attempts to illustrate how he became an outlaw, along with the realities of that existence. Combining footage of everyday life with animated re-enactments and dream-like visualizations, Last Hijack shows Mohamed in the process of fulfilling an arranged marriage, faltering on his responsibilities to his family and children, and flirting with the promise of one last big payday from pirating.
The location makes for compelling context, but the structure of Last Hijack's story creates a flat experience. Most of Mohamed's interesting back story is revealed in plodding flashback animated montages. Even at its 83 minute runtime, the movie feels prolonged and the tragic inevitability of Mohamed's fate feels forecast throughout the film. A tangential section unrelated to the documentary's protagonist, featuring an anti-piracy radio DJ hounded by death threats, adds energy into a story that largely lacks it.
Many of the documentary portion's visuals are stunning, particularly the repeated use of extreme close-ups; however, the animated sequences are far less dynamic. The style of the animation is reminiscent of Last Hijack co-director Tommy Pallotta's previous work on the Richard Linklater films Waking Life and A Scanner Darkly, but not as inspired (Last Hijack is also co-directed by Femke Wolting). Still, moments like Mohamed's animated transformation into a bird of prey help the film articulate ideas that the talking heads simply cannot.
Last Hijack made its World Premiere at this year's Berlin Film Festival. Its U.S. debut is this Sunday, September 28th, screening at the Howard Gilman Theater as part of the New York Film Festival. The film will be in select theaters October 3rd and will be available exclusively on iTunes from Oct 7-14 and VOD after that.
Trailer for Last Hijack