LAFF 2014: Jimi: All Is by My Side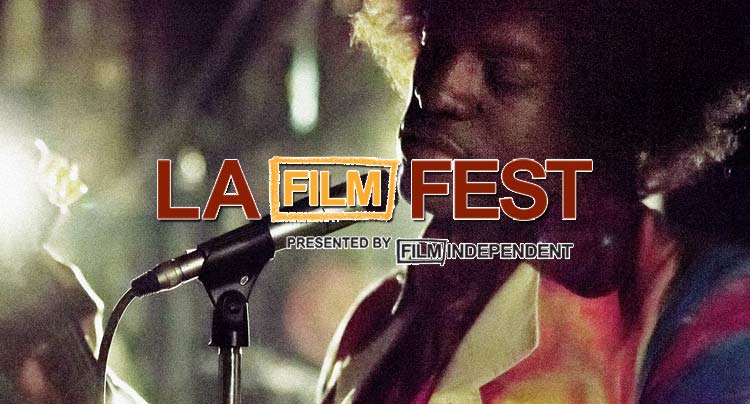 John Ridley, the man who took on the heavy task of adapting Solomon Northup's memoir Twelve Years a Slave into the Oscar-winning script that mesmerized us all this past year, has taken on true-life once again with Jimi: All Is by My Side. Focusing on the early years of Jimi Hendrix's career, the film starts with Jimi, starring André Benjamin (André 3000 of Outkast fame), the night he meets the woman who will kick-start his path to fame, Linda Keith, played with doll-like charm by Imogen Poots. Her faith in his abilities and his destiny as a star pushes the film forward. After a series of misses, she finally makes a match for Jimi in Chas Chandler (Andrew Buckley), former bassist for The Animals, who sees that same star power in him and insists he come to London and sign with him as manager. On his first night in London Jimi meets Kathy Etchingham (Heyley Atwell) after playing at The Scotch and the two immediately begin what would be a several year relationship. The film documents the steps in Jimi's career leading up to the Monterey Pop Festival where Jimi the Myth became Jimi the Legend.
The film's weaknesses have nothing to do with its cast, instead Ridley attempts to channel the times with some of his more artistic choices in editing. Dialogue is often cut off mid-sentence, the more famous characters are given silly freeze frames with their names written on-screen, wigs run rampant, and while it's understood drug use was a huge part of the scene, the hazy way in which Ridley tries to convey the mood is sometimes just too distracting from what we really want to see and hear: Jimi playing music. But when André Benjamin is given free rein to be Jimi, and in the scenes where he plays guitar especially, boy does he impress. His spot-on imitation of Jimi's slow and deliberate speech patterns, juxtaposed with the intense presence he had on stage, are a testament to just how well the actor did his research. Jimi Hendrix enthusiasts will have very little to complain about.
It may be the tiniest bit too self-aware and Ridley might have been fan-boying out a little in his attempt, but the performances shine through his stranger directorial decisions and the film effectively pays tribute to the groundbreaking titan Jimi Hendrix was while respecting the more intricate parts of his personal life. A well done biopic carried by an inspired cast that's failings are entirely artistic but in no way disrespect the legend it depicts.
Originially published on June 13, 2014 during the Los Angeles Film Festival