Johnny Depp Goes to 'Black Mass' in First Trailer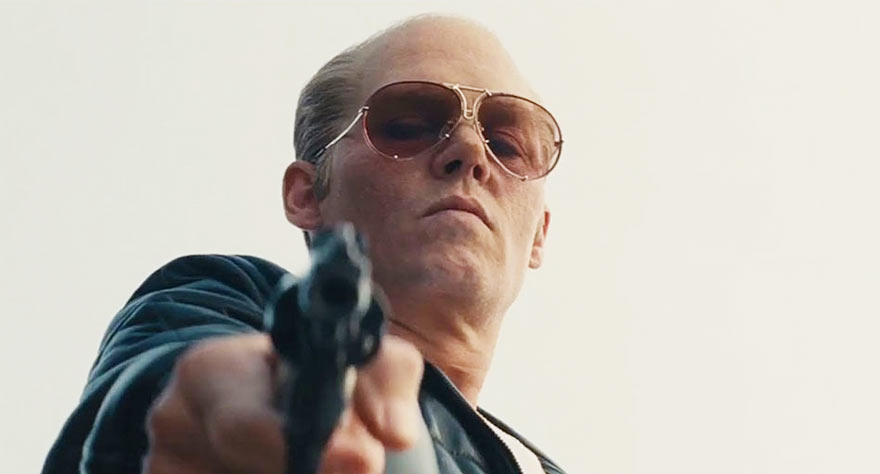 Johnny Depp has fallen into a bit of a schtick. Since the debut of Captain Jack Sparrow in 2003, Depp has been seemingly happy to suit up in a heavy disguise, lather on a thick accent, and play the loon—to both diminishing returns and larger paychecks (see: three Pirates films with more on the way, Alice in Wonderland, The Lone Ranger, etc.). And, while it's hard to not be exhausted by the trope, it might not be so bad if his other roles didn't seem to be getting so lazy (see specifically: last year's Mortdecai). After all, we did love the guy at one time.
Today, hope seems to be on the way, in the form of the first trailer for September's anticipated Black Mass. The true crime film will see Depp put on the heavy makeup of the notorious mob boss Whitey Bulger. Black Mass tells the true story of Bulger, the ultra-violent South Boston mobster, who just happens to have a State Senator for a brother, and who just happens to be a long-time FBI informant.
Scott Cooper sat behind the camera on this one, and after 2013's bust Out of the Furnace, the hope is that he can return to the form of his excellent debut (Crazy Horse). After all, the cast here is tremendous: Benedict Cumberbatch (as Whitey's Senator brother), Dakota Johnson, Joel Edgerton, Corey Stoll, and Juno Temple.
Based on the first trailer, and all the talent involved, and considering that when Depp is good, he can be one of the best, things are looking pretty good. Head to Black Mass on September 18th.
Black Mass trailer